Spanish Hen Do
10 Reasons why you should have one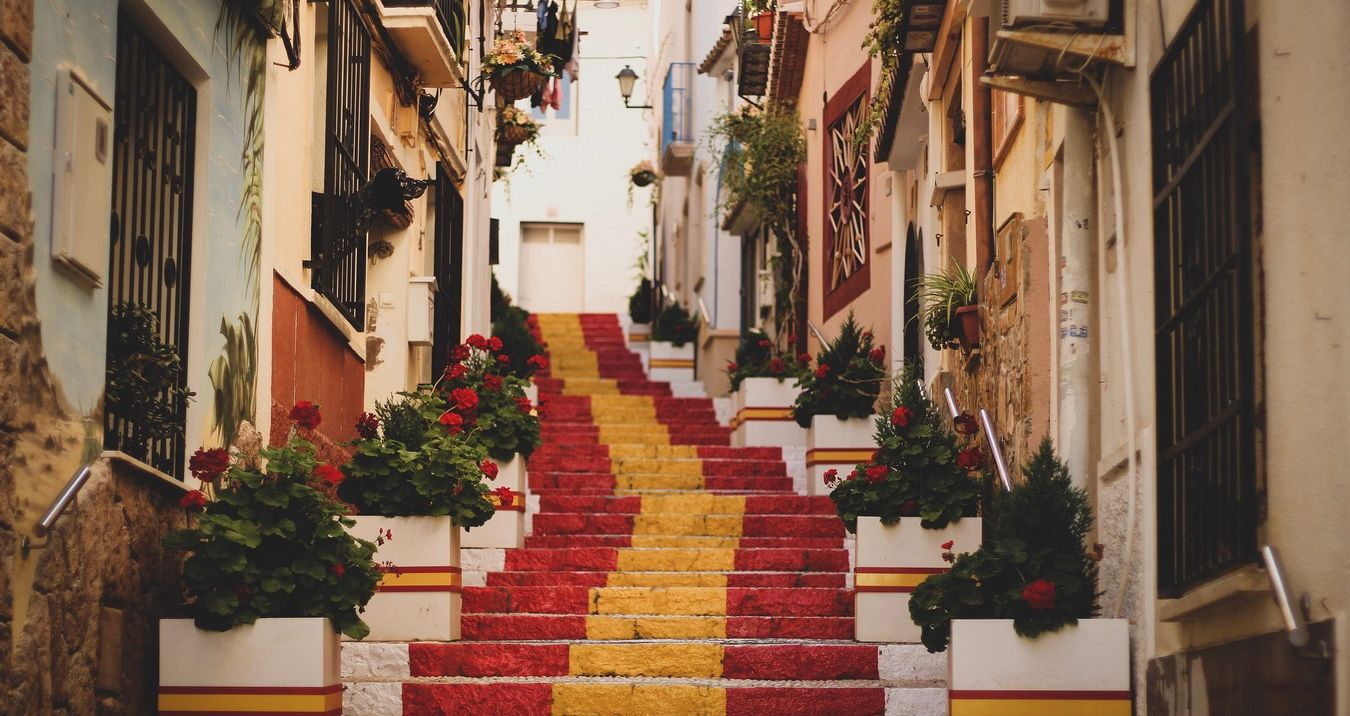 Ten Reasons to have a Spanish Hen Do
Spain is one of the most popular of all hen do destinations. Almost fifty percent of European hen weekends booked through us end up going to Spain, and there are a myriad of reasons why people choose it as their preferred hen do destination. So to help you decide whether Spain is right for your next hen do, we wanted to give you our top ten reasons for a Spanish Hen Do.
10) Easy to get to
Lets get the important, practical and slightly boring reason out of the way, Spain is one of the easiest countries to get to, no matter where you are in the UK. Most (if not all) UK airports offer flights to multiple Spanish locations, meaning that whether you are all meeting up at the airport and flying together, or whether you are all getting on different planes and meeting in Spain itself, it is easy to arrange to get to a Spanish Hen Do.
9) Great Company
Being surrounded by great company is an important thing on a hen do – and obviously your immediate company will be great because you picked them! However, the advantage of a Spanish Hen Do is that the other people who are in the area are likely to also be on a booze-filled weekend away, whether it is a hen do, a stag party or just some kind of holiday. But that does mean that you won't find yourself mixing in bars with people who just want a quiet drink – everyone is out to party!
8) No-one has to drive
Again, this is a boring and practical reason, but an important one. UK based hen parties can often have a slight drawback in that people need to stay sober enough to drive (usually the next morning) for you to all get to the activities / drive home / go and pick up food etc. Getting on a plane and flying out to Spain eliminates this requirement, meaning that even the most sensible of drivers can really cut loose knowing they are in a different country to their cars for a couple of days!
7) Getting Your Dancing Shoes on!
Spain is famous for many things – and one of the things that always pops into peoples minds when they are thinking about the country is beautiful women dancing the flamenco with stunning looking men. Well, a great reason to have a Spanish Hen do is so that you can make that happen! Flamenco lessons are easily bookable, as well as entire flamenco shows (complete with dinner) if you just want to watch rather than dive in feet first.
6) Atmosphere
As mentioned earlier, a lot of the people around you will be on holidays, and that really gives all of our Spanish destinations a different atmosphere to anywhere else. The local area will be tailored to suit the specific needs of a group of ladies dancing and drinking their way through a weekend, and the friendly atmosphere will ensure that you are in no rush to leave.
5) Far away from Home
Going away can be a bit of a mixed blessing – especially if you have responsibilities at home such as children, husbands who can't look after themselves, work that usually bleeds over into your leisure time (sadly a much more common theme now that lots of people work from home), etc. So while you may be excited about going, there are often one or two members of the group who will find themselves worrying about home, calling to check on people, maybe checking work emails etc. But it is a well known fact that the further away from home you travel, the less likely you are to spend time on things that you should have left behind. So why not get on a plane and fly more than a thousand miles away to ensure that you leave all of these normal everyday things behind.
4) Sangria
Sangria is amazing, and is something you'll tend to drink a lot of on a Spanish Hen Weekend. And why wouldn't you? It's basically just a really nice, very alcoholic, fruit punch made from red wine – what's not to like! Plus, with that much fruit in it, it's guaranteed* to be healthy for you as well.

(*We cannot guarantee the health benefits of Sangria).
3) Great Value for Money
Spanish hen weekends are usually among some of the best value European Hen Weekends in the world. The flights are usually very cheap, the accommodations are usually apartment-based, so that you can share one with a few of the girls to keep costs down, the activities are always great value for money, and as far as the nights out go – they are surprisingly great value as well! All in all, you'll great value for money no matter how much (or little) you want to spend.
2) Beautiful Beaches
We've got all the way up to this reason without mentioning anything to do with Spain's beautiful beaches, and that's because they deserve to be this high on the list. Almost all of our Spanish destinations are beach-adjacent, and that should be enough in itself to tempt you. The beaches are gorgeous, the sea is perfect for swimming in, and you'll get to see enough Spanish eye candy walking past that you'll easily spend the whole day relaxing and watching the world go by. However, Beaches would mean nothing if the weather was terrible... which brings us to our number one reason for having a Spanish Hen Do.
1) Sunny Weather
The weather in Spain is one of the best selling points of any Spanish Hen Do. In the summer months, daytime temperatures tend to be at 30 degrees or higher, so those hours spent sunning yourselves on the beach will be a delight! The beautiful temperatures are the number one reason for a Spanish hen do, because all you have to consider is this – do you want to spend your hen do hiding from unexpected rain showers in the UK, or do you want to spend it getting tanned and beautiful in Spain?
So there you have it, ten of the best reasons why you should have a Spanish Hen Do. Hopefully that's helped you to figure out where you want to look at for your next weekend away.
The Stag and Hen Experience has been creating the best bespoke Spanish hen weekends away for over 12 years, so, if you're looking to plan a hen weekend package anywhere in the UK or abroad, get in touch on 01202 566100 or via this email address naomi@staghenexp.co.uk and one of our expert hen do organisers will help you put together a fantastic hen weekend package for you and your group.