​Stag do ideas Birmingham
Fantastic City for a Stag Do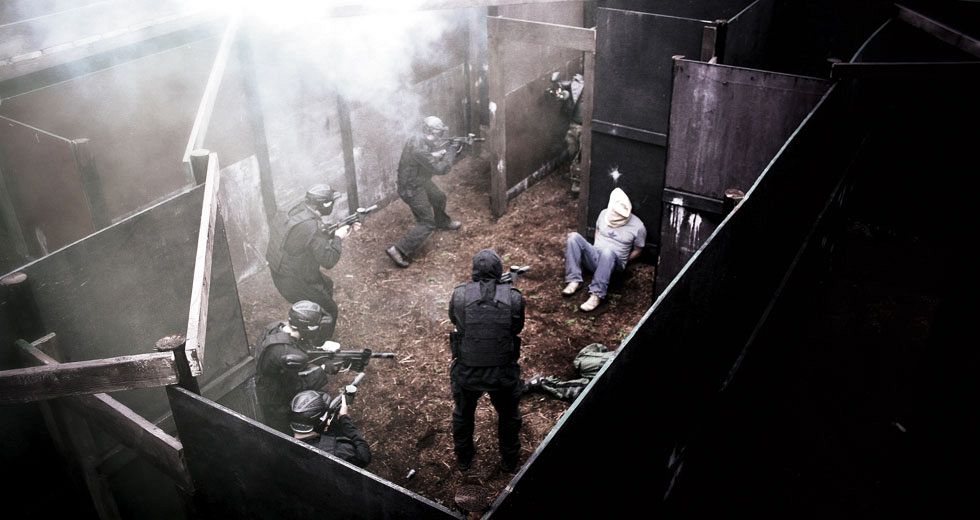 Stag do ideas Birmingham
If you have decided to have a Stag weekend Birmingham then you are in for a treat. Birmingham is a real crowd pleaser as far as Stag weekend destinations go, as not only is there plenty of quality central stag do accommodation , there is also a massive range of restaurants and bars to choose from, as well as the legendary Birmingham nightclub scene and you get a lot more bang for your buck in Birmingham than you do in other major city destinations. With so much to do and see you might need some help with your Stag do ideas Birmingham and at the Stag and Hen Experience we have a wealth of activities for you to choose from. In order to ensure that your last weekend of freedom is the epic event that you always wanted it to be, we have picked out for you some of our favourite Birmingham Stag do ideas to help you on the way to booking the best weekend ever!
Zombies
Our first Birmingham Stag idea will be popular with fans of "The Walking Dead" or indeed any zombie movie fans! Yes, on your Stag weekend you and the lads can enjoy the awesome Zombie Apocalypse Experience. You will be split into teams and, as survivors in a zombie plagued landscape, if you want to escape from the shuffling hoards of the ravenous dead you will have to work together to shoot zombies and solve clues and puzzles to make your way to safety. As part of the Zombie Apocalypse Experience you will be equipped with realistic looking weapons to keep the zombies at bay, but sharp shooting alone will not be enough to find sanctuary, with complex escape puzzles to be unlocked along the way, you will have to have your wits about you to survive this zombie apocalypse and, most importantly, make sure the Stag gets out alive! This immersive Zombie Apocalypse Experience is a Birmingham Stag do idea which you will not forget in a hurry!
I'm a Stag Get me Outta Here
Our next suggestion for your Birmingham Stag party ideas is to take part in the Jungle Escape Experience. This hugely entertaining outdoor escape room is based upon the popular "I'm a celebrity, get me out of here" with the difference being that you don't have to be a C list celebrity on your uppers (or a disgraced former Health Secretary) to take part and you won't have to eat any bugs or assorted animal anuses! You will be kitted out with relevant and fit for purpose personal protective equipment (helmets, kneepads, gloves, etc.) and led into the jungle by your guide, before having to master a series of challenges which will thoroughly test your groups' ability to work together as a team and you will only escape from the jungle if you successfully complete all your challenges in the time given. This is an ideal team bonding exercise for Stag weekends and comes highly recommended for those looking for a fun escape room activity with a difference.
Paintball Kill House
Paintball is always fun and something we have no hesitation suggesting as one of our Birmingham Stag party ideas, but why not take it to another level with the Paintball Kill House? Where paintballing is dressing up and playing soldiers, making it ideal for the big kids that you are, the Paintball Kill House is dressing up and playing Special Forces soldiers, making it ideal for the serious big kids that you'd love to be! This intense Stag do activity takes place at a converted Manor House with specially designed rooms and corridors to make this a paintball experience like no other as you rescue hostages and take out the bad guys. If you have ever fancied taking part in an SAS style hostage rescue scenario then the Paintball Kill house is probably for you!
Peaky Blinders
As fans of the award winning TV show "Peaky Blinders" will know, Birmingham was home to the Peaky Blinders street gang in the early years of the twentieth century and our next Birmingham Stag do idea, the Peaky Pistols pays homage to this period in Birmingham's history. This immersive experience transports you back to the 1920's, with signature Peaky Blinders flat caps for all of you (minus the razors!). You will be armed with soft air replicas of classic period weaponry such as the Webley Revolver, as carried by Tommy Shelby in the series and the ubiquitous Thompson Sub machine gun better known as the Tommy gun, go to weapon of choice for Prohibition era gangsters. Once you are kitted up, you and your group get to navigate the superlatively designed period set and shoot at villainous characters from Birmingham's past in a replica of the Garrison Pub amongst other locations. The Peaky Pistols location is a film set quality location and is bound to give you some amazing photos and memories of your Stag night Birmingham!
Laser Tag
Laser tag is great fun for a Stag weekend, although it can be a little tame compared to other Stag do activities such as Paintball, as there is no adrenaline involved in getting shot with a harmless Laser and this can be a bit of off putting for Stags, who are always up for inflicting a bit of pain on each other. At this point Taser Tag steps forward and asks someone to hold his drink, because he is the solution to the problem of Laser Tag with no pain! The concept of Taser Tag is simple it is Laser tag with electric shocks! The advantages of this are manifold, first of all you don't have to wear any uncomfortable masks or goggles that have a tendency to steam up and neither are there any large bruises to wear every time you get shot, particularly good if you are the Stag and everyone is playing "Hunt the Stag". If you are looking for a paintball alternative that doesn't leave you with bruises but still gives you that adrenaline buzz, then Taser Tag is a Stag do idea Birmingham you should consider.
The Stag and Hen Experience has been creating the best stag weekends away since 2009, so, if you're looking to plan a stag do package anywhere in the UK or abroad, get in touch on 01202 566100 or via this email address admin@staghenexp.co.uk and one of our expert stag do organisers will help you put together a fantastic package for you and your group.