Stag Do Ideas Bratislava
Free and cheap city activities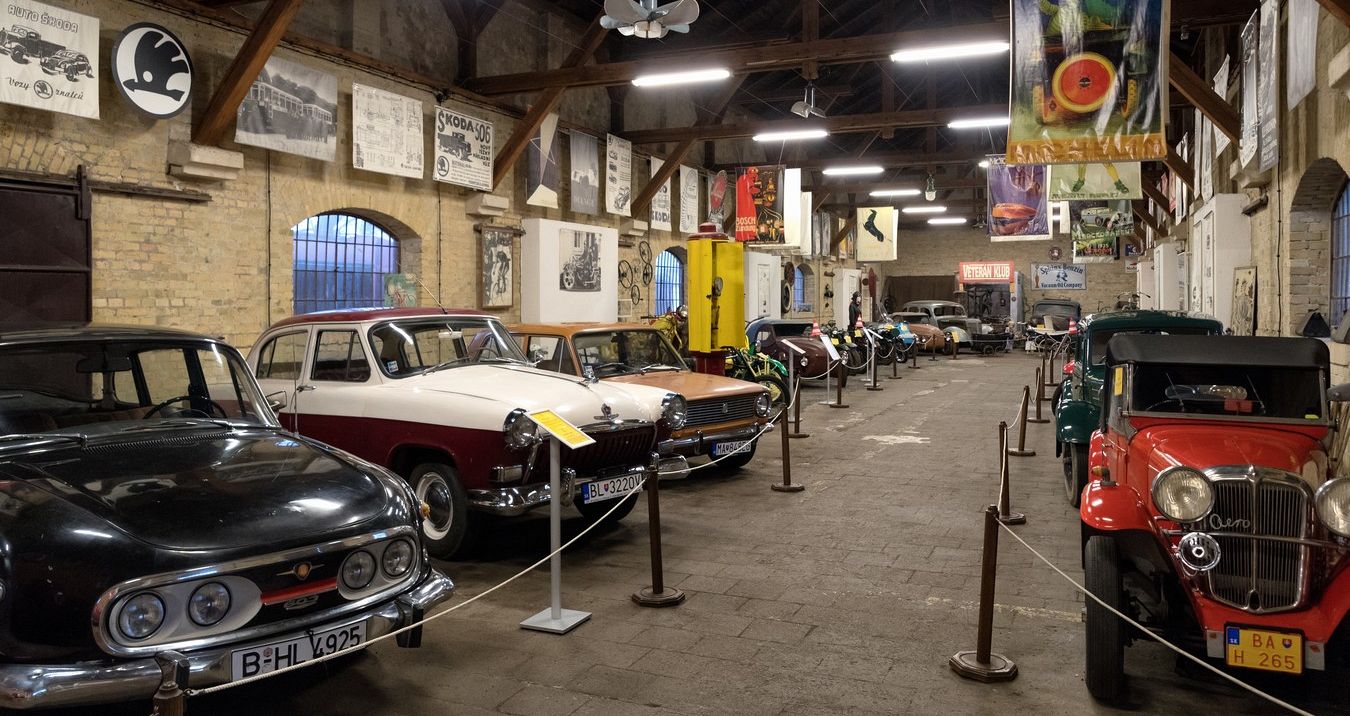 A worthy mention: The Bratislava transport museum is well worth a visit if you're in the city.
Stag Do Ideas Bratislava
Bratislava is one of the most popular European Stag Do destinations, and when you are booking your weekend away, there are plenty of paid activities you can include in your package. But what about when you aren't occupied with a pre-planned activity? What sort of things can you get up to in Bratislava to take in the city and not push up the budget of the stag do? Here are just a few suggestions of things that are either free or cheap to entertain you on your Bratislava Stag Do.
Go on a Walking Tour
Like many big cities, there are free walking tours aplenty in Bratislava. These are great ways to see the city, as not only will everything be pointed out to you as you wander the streets, but you'll get to know some of the history and context behind many of the most memorable sights in the city. There are plenty of options – some show you around the castle and old town, some take in the sights from the city centre, and the well named "Communism and Castle" tour? Well you can imagine the sorts of things that shows you!
If you, the stag, or any of the lads have even the slightest interest in the city that you are spending your weekend in, why not head out on a walking tour? It won't cost you anything (except for the tip) and it will really open your eyes and mind to everything that Bratislava has to offer. Don't forget though, if you have a good time it is a very good idea to tip, as the guides on free walking tours live entirely on the tips that they generate!
Relax on a man-made beach
There aren't many capital cities that have a man made beach in the middle of them, but Bratislava is not like most capital cities. Magio pláž is on the banks of the Danube river and is always a popular place for people to hang out. There are often free activities here, especially in the summer months, with previous attractions including open air concerts, volleyball (for the energetic), hammocks (for the tired) and more.
So if you fancy relaxing on a beach during your downtime on a Bratislava Stag Do, then why not give it a visit? You might even spot some gorgeous ladies having a similar idea and relaxing in bikinis, so it's worth a quick trip, surely?
Head to the Market
One of the great things about having a stag do somewhere out of the ordinary is that you get the chance to try some of the food, drinks and other things that this city has that you would normally never get the chance to try. With that in mind, a visit to one of the local markets is essential, so that you can see exactly what sorts of things the locals buy, and get yourself some of that great local produce.
There are two famous markets in Bratislava that are both worth your time – the first is the open air market on Miletičová Street. This market is full of foodstuffs including local baked goods, meat, dairy, and pickled vegetables (which are very popular), as well as also offering other items. If you are searching for something a bit more souvenir focused, then the Stará Tržnica market hall may be a better bet for you. This market hall has been there for decades, but fell into disuse until a few years back when it started up again. Now it is full of all kinds of things, with a regular farmers market often combined with many other types of bazaars.
Take a walk up to a famous landmark
The most famous landmark in Bratislava is Slavin. This is a monument to the soviet soldiers who liberated Slovakia from the Nazi's in 1945 and is located high on one of the cities most prominent hills (Slavin Hill). Not only is this a hugely historically and culturally significant landmark, but the hill is also universally acknowledged as having some of the best views of Bratislava you will ever see, making it a perfect tourist destination.
It's a perfect place to go to get a bit of fresh air, take in some history and take some astounding photos of the surrounding area. After all, you don't want to go home after spending an entire stag do in Bratislava without having some photos of the destination that you had so much fun in, do you?
Watch an outdoor film
Sometimes you just want to take the weight off your feet and relax in front of a big screen. If that's the case, why not find your way to Kuchajada lake? Here there are free films shown on a giant screen every Weds and Saturday evening across the height of summer – so you can take a couple of hours out from your high-octane Bratislava Stag Do and chill out with a drink in one hand and some snacks in the other.
Obviously the movie being shown varies week to week, so it's always worth checking – it may not be your cup of tea, but on the other hand they may be showing your (or the stags) favourite film of all time, and the advantage of it being outside is that you can keep drinking away while you watch – a perfect way to keep yourselves entertained.
So there you have it, that's just five of the many things that you can do for free in Bratislava to add fun, excitement and exploration to any stag do Bratislava, so why not give some of them a try if you are heading there anyway? Alternatively, if you have already been to Bratislava and already have some ideas of things we haven't mentioned that you could take advantage of, why not let us know? If we get enough people telling us about things we've missed, we'll write another one of these to let people know about other great things to do on a Bratislava Stag Do.
The Stag and Hen Experience has been creating the best stag weekends away since 2009, so, if you're looking to plan a stag weekend package anywhere in the UK or abroad, get in touch on 01202 566100 or via this email address admin@staghenexp.co.uk and one of our expert stag do organisers will help you put together a fantastic package for you and your group.