Stag Dos on a Budget
The best locations for 2023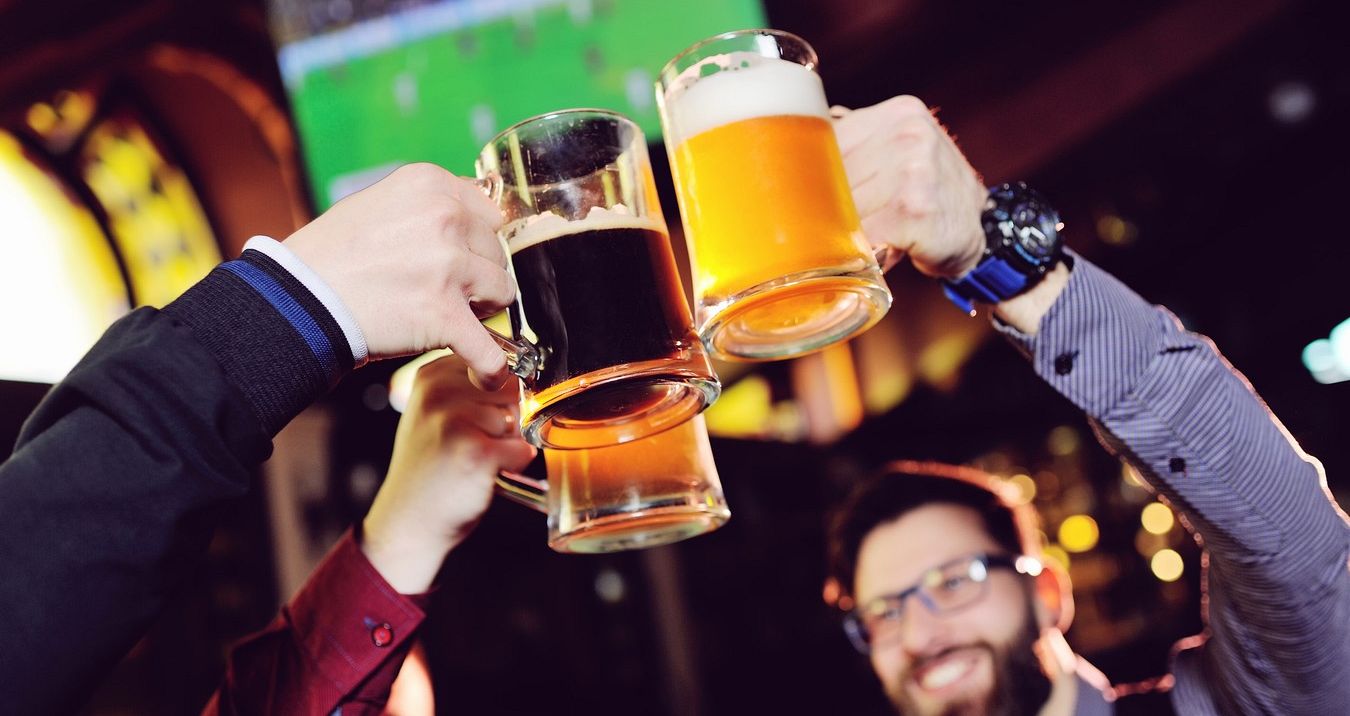 Stag Dos on a Budget – The Best Locations
We all know that times are tight and money doesn't go as far as it used to. As annoying as that may be, it's a fact and it means that if you are planning a stag do (or any type of boys weekend away) then budgets are leaner than they would have been a few years ago. Don't think, however, that means you'll have to cut corners or put up with a substandard weekend away. There are plenty of options for keeping your budget down and your enjoyment sky high. In this blog, we'll highlight some of our favourite destinations for your stag do that are available even if you are trying to keep your costs down.
Blackpool
The granddaddy of all stag do destinations, there is a reason that a stag do Blackpool is always on the tip of anyone's tongue when they talk about possible places to go for your stag do, and that is because it is a town that knows what you want and can provide it in abundance. It has plentiful cheap accommodation (some of which have bars in the building to get you started on your weekend), a huge amount of things to do for free or cheap, and all kinds of entertainment that will keep you and the lads enthralled all day and all night. Last time I was there, we spent most of our evenings bouncing from one great pub or bar to another – my favourite was The Galleon, and if you are a music fan I recommend it!
Riga
Just because you are trying to keep your stag do budget down, you shouldn't exclude European destinations from consideration. In fact, many of those offer options that are great value for money and huge selections of entertainment that you wouldn't get the chance to try if you stayed in the UK. On a stag do Riga, for example, not only could you find yourself staying in a hotel with a strip club downstairs, but you can also try firearms shooting, the famous beer bike or even bobsleighing! Obviously some of these cost more than others, but with the cost of accommodation being nice and low (as well as the cost of beer), Riga is a perfect place for a stag do on a budget that doesn't feel like it's on a budget!
Seville
Probably the least commonly visited destination on this list, Seville has probably caught you by surprise here. But it really shouldn't do. It's the best value Spanish Stag Destination that we have, and a visit to Seville will mean that your budget stag do can enjoy blistering summer temperatures without burning a hole in your wallets! There's so much to do in Seville that you can plan a stag do to ensure that you are getting the most value for your money, whether that's by exploring the city during the day and doing a bar crawl at night, or even popping for a stadium tour at the home of Sevilla FC (which doesn't cost anywhere near as much as you might expect.) In short, Seville is an almost-perfect budget stag do destination and should be high on your agenda when you are planning any budget Seville stag do.
Albufeira
Sometimes the perfect Stag Do is one with sun, sea and sand, and just because you are trying to keep your budget down it doesn't mean that this isn't an option for you. In fact, a stag do Albufeira is not only one of our best destinations for a budget stag do, but it's one of our most popular beach destinations regardless of cost! Friendly locals, beautiful scenery and nightlife that never stops combine to make Albufeira a perfect destination for your stag do, even if you just want somewhere that you can party all night and then lie on a beach all day.
Prague
As Blackpool is to UK Stag dos, so Prague is to European ones. A classic destination, and one that has been high on the list for many years, you might be surprised to hear that Prague is not as expensive as you may have thought it to be. In fact, no matter how low your stag do budget needs to be, Prague's combination of cheap flights, cheap accommodation, cheap drinks and an amazing atmosphere make it a destination that is absolutely essential. So why not book a Prague stag weekend for your Budget Stag Do Destination?
Manchester
For those of you who are after a UK city stag do experience, then Manchester is truly one of the most logical choices that you will find. Like Blackpool, it has plentiful amounts of cheap accommodation, with hotels, guest houses and apartments all options to explore. The key thing with a Manchester Stag Do is that there are huge amounts of activities to choose from that won't break the bank, so your budget stag do won't be lacking entertainment. In fact, Manchester is one of the stag destinations that has most of its activity options located within the city limits, so you won't find that you have to travel large distances to get to many of the activities either – which is great for any budget stag do, as it not only means that you'll be spending less on transport, but also gives you more time to enjoy the cheap drinks at your favourite local pubs (and trust me, with Manchester being what it is, you'll find a new favourite local pub within minutes of arriving!). All in all, it's a perfect Budget Stag Do destination.
So there you have it – just because you are looking to keep your costs down, doesn't mean that you can't elevate your weekend to be one of absolutely amazing fun. These destinations are some of those that will give you the chance to get the most out of your money, but that doesn't mean all other destinations are expensive. If you have questions, or just want to see what your options are for the budget that you have, please get in touch with us and we'll let you know what we at the Stag and Hen Experience can do to ensure you find a perfect Budget Stag Do Destination.
The Stag and Hen Experience has been creating the best stag weekends away since 2009, so, if you're looking to plan a stag do package anywhere in the UK or abroad, get in touch on 01202 566100 or via this email address admin@staghenexp.co.uk and one of our expert stag do organisers will help you put together a fantastic package for you and your group.