Stag Friendly Spanish Destinations For 2022
New rules say no to some old favs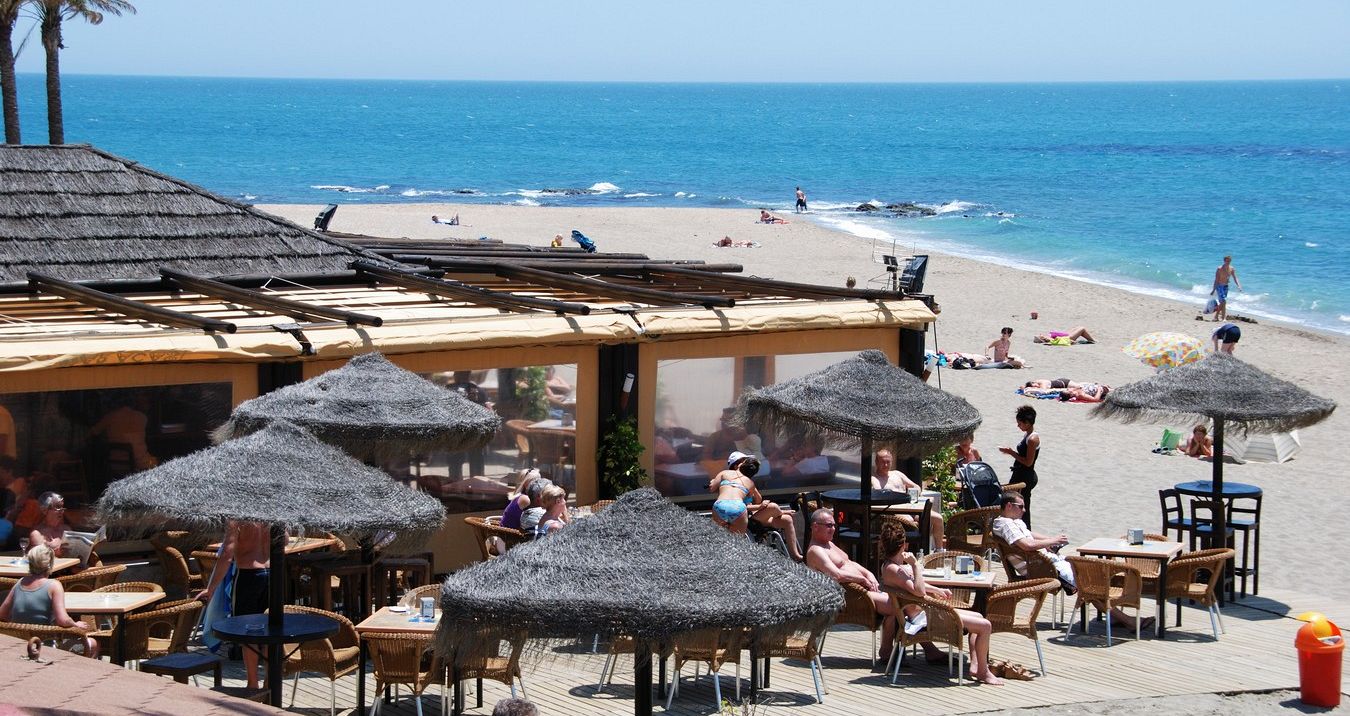 Stag friendly Spanish destinations for 2022
It's a sad fact of life that the world is full of fun killers and recently a bunch of these killjoys got together and passed new laws in the Balearic Islands to effectively ban stag dos by limiting the amount of alcohol that can be consumed by tourists, in effect making the these amazing stag weekend destinations much less Stag friendly destinations. In the Balearic Islands 2 for 1 drink offers, all day drinking in your all -inclusive hotel, boat parties and pub crawls are now all forbidden promising the pain of huge fines if busted. It's all a bit crap, however at the time of writing it is only the Balearic Islands that now have these laws so the good news is there are still plenty of Stag friendly Spanish destinations for those who are looking for a sun and sangria Spanish Stag do.
Benidorm
Benidorm has been one of the top Stag friendly Spanish destinations for as long as we've been organising Stag dos (that's twelve years for those who were wondering!) As Europe's largest coastal resort and with a huge number of skyscrapers, Benidorm offers cheap and cheerful, decent quality accommodation and an abundance of bars and nightclubs, along with beautiful golden beaches and the Spanish sunshine. From its roots as a small fishing village in the 1950's, Benidorm has become a brash unashamed Mecca of fun and you can indulge in pub crawls, drinks promotions and boat parties to your heart's content. If you are looking for wild nights out on the town then Benidorm will not let you down, with a central party strip that is notorious for nights of drunken excess. As our top selling Stag friendly Stag destination Benidorm consistently delivers the goods, so if you are looking for sun, sand, sangria and a healthy helping of debauchery, then Benidorm could be the stag destination for you!
Benalmadena
Another of our Stag friendly Spanish destinations that has always been popular with Stag parties is Benalmadena. This town is one of the largest tourist resorts on the Costa del Sol and is located about 12 km from Malaga. Benalmadena offers warm sunshine, gorgeous beaches and almost 2000 bars and clubs for you to choose from, making it absolutely ideal for a Stag do in the sun. Benalmadena offers a host of activities such as paintballing, quad biking and water sports to keep you and the lads occupied and, again, as it is on the mainland there are no restrictions on drinks promotions or the amount of drinks the all-inclusive hotels can serve, making it very much a Stag friendly Spanish destination.
Barcelona
Barcelona is a cosmopolitan city which has become a favourite of those looking for a Stag friendly Spanish destination. Capital of the region of Catalonia and with a history stretching back to the Romans, Barcelona is famed for its arts and architecture, but also has plenty to offer for Stag parties. The nightlife in Barcelona is legendary, with lively bars, stylish beach clubs, wild boat parties and regular street fiestas in the summer time and absolutely no restrictions on what you can drink. As the second largest city in Spain, Barcelona also has a wide choice of reasonably priced accommodation and a large range of activities for you, offering everything from archery to zorbing to keep you amused. As a coastal city, Barcelona also offers a selection of beaches for those looking to top up their tan and also catamaran charters for those looking to spend a day out enjoying life on the water, so if you are wanting beaches, wild nightlife, amazing architecture and friendly people then Barcelona is a Stag friendly Spanish destination that comes highly recommended.
Madrid
Madrid is the capital of Spain and Spain is a country of people who love to party, so as you can imagine, if you are considering Stag friendly Spanish destinations, then Madrid has to come quite high up the list! First of all, Madrid is an ancient city which was founded in the 9 th Century and is steeped in history and culture, although this is not all important on a Stag do, it is always nice! Secondly Madrid has an amazing nightlife and we thoroughly recommend a guided bar tour, where you can get a small taste of what Madrid nightlife has to offer, whether that be conventional bars, rooftop bars, or whatever other weird and wonderful bars Madrid throws at you. There are activities galore for Stags, as you would expect in a capital city, from kayaking to bungee jumping to indoor snowboarding there is, quite literally, something for everyone. As the capital city of a party loving nation, Madrid has to be a top pick for Stag friendly Spanish destinations
Tenerife
For those for are looking for year round sunshine on their Stag weekend, it helps if you look a little bit further south than the Spanish mainland and head all the way down the west coast of Africa until you reach Tenerife in the Canary Islands. As a Stag friendly Spanish destination, Tenerife should never be overlooked. For starters there is the year round sunshine, with a day in the depths of winter in the Canary Islands resembling a fine spring day in the UK, it is fair to say that Tenerife is one of the best destinations in Spain for sunshine. As it is a duty free island, alcohol is also considerable cheaper than on the mainland, making Tenerife an ideal destination for those on a budget who are after a Stag friendly Spanish destination. As with the mainland there are absolutely no restrictions on alcohol in the Canary Islands, so pub crawls and drinks promotions abound and the Party Boat booze cruise is one of our most popular Tenerife Stag do activities. Accommodation in Tenerife is wide available, affordable and of a decent quality and there are no restrictions on the amount of drinks that your all-inclusive hotel can give you. In a nutshell, Tenerife is very much a Stag friendly Spanish destination and if you are looking for some winter sunshine, it is both affordable and readily available in Tenerife!
The Stag and Hen Experience has been creating the best stag weekends away since 2009, so, if you're looking to plan a stag weekend package anywhere in the UK or abroad, get in touch on 01202 566100 or via this email address admin@staghenexp.co.uk and one of our expert stag do organisers will help you put together a fantastic stag do for you and your group.