Stag Hotels
How to pick one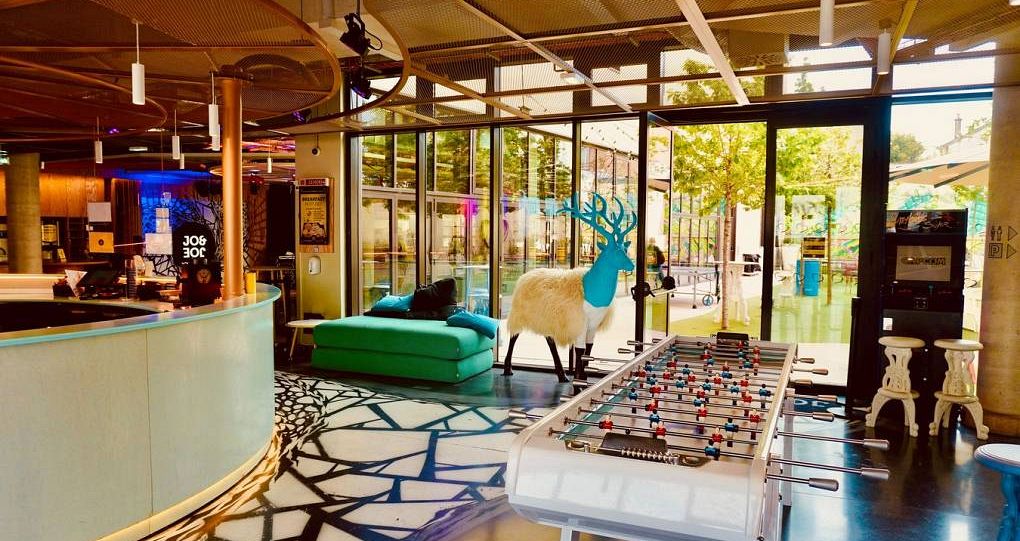 Stag Hotels & how to choose one
At the Stag and Hen Experience we know all about organising Stag weekends and certainly one of the most important parts of the Stag do is the accommodation for you and the lads. Although the guys are a lot less fussy than the girls about where they stay, you still want a decent standard of accommodation, somewhere to clean yourselves up and get ready for a night out and preferably a decent breakfast in the morning to soak up the excesses of an epic night out. When you are considering Stag do hotels and how to choose one, there are a number of factors to take into account.
The first and most important consideration when it comes to choosing a Stag hotel is whether the hotel is Stag friendly. Although we love you guys and thoroughly appreciate your raucous, rambunctious ways, not everyone feels that way and hoteliers can sometimes be intolerant of late night parties and epically drunk Stags, especially when things get broken. Some hotels will point blank refuse to accommodate Stag parties and will turn you away at reception if they even suspect you are a Stag do, so it is very important to find out up front if any proposed hotel for your Stag do is actually happy to accommodate Stag parties. This particularly applies to hotels in popular Stag destinations abroad such as Benidorm, Majorca and Ibiza who have absolutely no hesitation in refusing entry to large groups of lads at the slightest suggestion that you might be a Stag party. At the Stag and Hen Experience we only use hotels who are happy to accommodate you guys and we have built up a vast selection of quality Stag do hotels for you to choose from arounds the UK and popular European destinations.
Location, location, location is what it is all about in the world of real estate and hotel accommodation is no different. An important factor when you are looking at Stag do hotels and how to choose one is how far you are going to be away from all the action, because you don't really want to be travelling vast distances on buses and taxis around an unfamiliar city all weekend if you can help it. When we are sourcing hotels for our clients, we always look for somewhere as close to the city centre as possible because this both cuts down on your travel costs and maximises the time you have for enjoying your Stag weekend and we would recommend you do the same when selecting your Stag do hotel.
When it comes down to choosing your Stag do hotel, your budget is always going to be an important factor in that decision. If your budget is very tight you may consider hostel accommodation, however 3 star hotel rooms can be acquired at very reasonable prices in most major cities. Some Stags prefer to push the boat out and book 4 star or 5 star hotels and if this is in your budget then why not do it and make it a weekend to remember? If you are having difficulty sourcing hotels just let us know as the Stag and Hen Experience can offer a wide range of Stag do hotels to meet every budget in all the most popular Stag destinations.
A further consideration in how to choose a Stag do hotel is the layout of the rooms and more importantly how many beds there are. One thing we have discovered over the years is that Stags are not massively bothered about their accommodation so long as they all have their own beds and, unlike Hens, are not happy when they have to share beds with their mates. Some hotels can offer twin rooms and some triples, but don't just assume a room booked for two people will be two single beds as it may be a double bed. This is always a very important point to clarify with the hotel before booking them for your Stag do and we consider it a matter of course to check this for all of our clients before we make a booking.
A final point to consider when researching Stag do accommodation is what facilities they have available for your group. In order to be even classed as a hotel an establishment needs to offer a bar and restaurant for their clients, but when choosing a Stag do hotel it is good to know whether there is a breakfast included in the price, as this is always of vital importance after a heavy night. Some hotels will also offer late night bars and these are always ideal for Stag parties. If you are taking your Stag weekend in a fun and sunshine destination like Spain or the Canary Islands, you should be looking for hotels with pools as there is nothing better than relaxing round the pool with the lads and a few drinks in the hot sunshine and in these destinations you do need a pool to cool down at regular intervals. For those of you who are looking for all-inclusive Stag hotels in the ever popular destination of Ibiza and Majorca, it is very important to note that new laws in effect mean that all-inclusive hotels here are only allowed to serve a maximum of six drinks per customer per day, although all-inclusive hotels on the mainland or the Canary Islands will allow you as many drinks as you like.
These are a selection of the most important factors we always consider when looking to book Stag do hotels for our clients and you should consider all these factors when going about making your own choice, but don't forget that if you do have any difficulties in finding the right Stag do hotel, here at the Stag and Hen Experience we are more than happy to help!
The Stag and Hen Experience has been creating the best stag weekends away since 2009, so, if you're looking to plan a stag do package anywhere in the UK or abroad, get in touch on 01202 566100 or via this email address admin@staghenexp.co.uk and one of our expert stag do organisers will help you put together a fantastic package for you and your group.