Stag weekend beach games
Perfect to pass the time.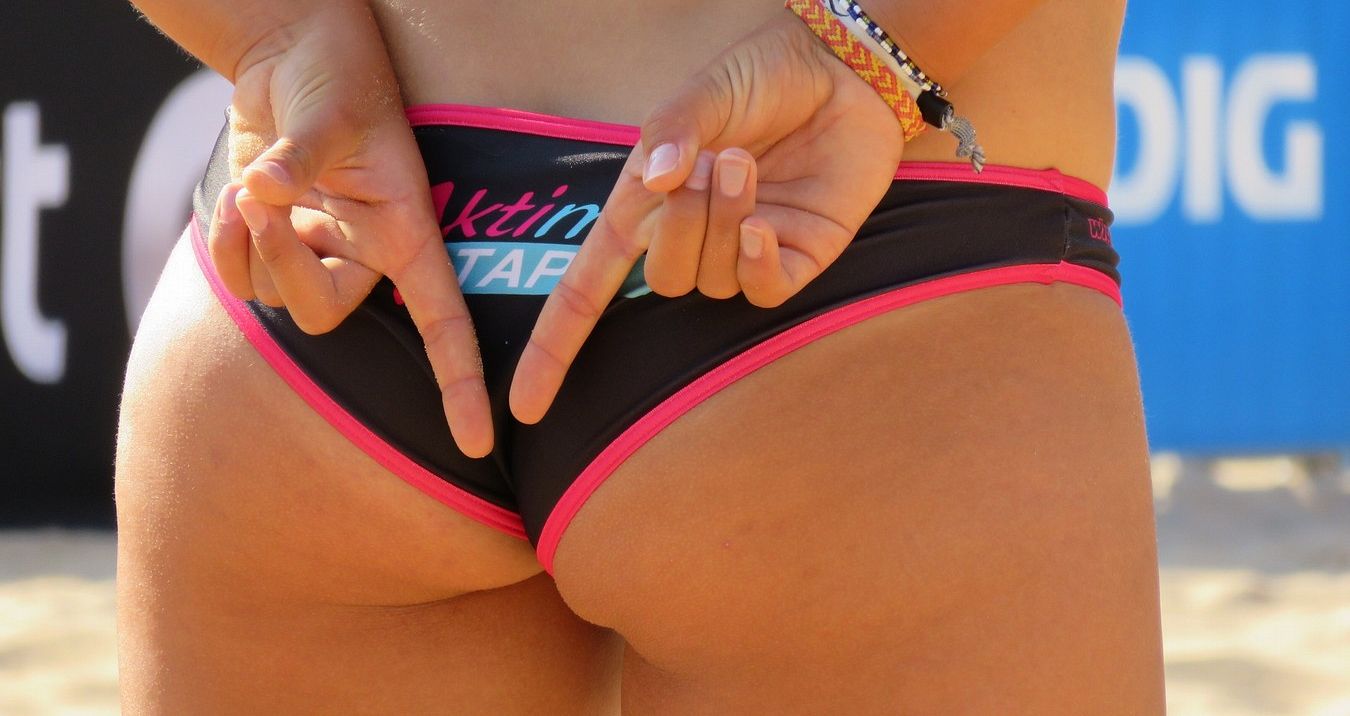 Best Beach Games to play on a Stag Do
Stag weekend destinations often include beach based locations, and not just European ones! Newquay and Bournemouth are two of our most popular places for stag weekends to take place and part of the appeal is the gorgeous beaches available. So whether you are jetting off to warm Spanish sun or just making the most of the beaches in the UK, it's always a good idea to have some games to play on the beach to break up your afternoon of relaxation whilst you're on your stag do.
So here are just a few suggestions that come from our long experience of spending time on a beach – games that you can play where you don't need much in the way of equipment at all.
Ballcock Massacre
You will need: A small ball (tennis ball or similar).
This game has long been considered a classic in our friendship groups, and it definitely deserves to be played by more people – although it may already be, and just have different names! Ballcock massacre is a simple game, that can be enjoyed by any number of people. The rules are simple. A set time is imposed (can be anywhere from 10 minutes to an hour or more) and one person (on a stag weekend, it's usually the stag) starts with the ball. As soon as the game starts the point is for you to get the ball from the stag by any means necessary, and once it is with you, then you must do everything possible to keep it. You can stay on the beach, run into the sea, do whatever you want to try to evade capture – but the person holding the ball at the end of the allotted time is the winner.
A good variant on this game is "Night Ballcock Massacre" which is the same thing, but you play with a glowstick instead of a ball, so that you can always see where it is!
Beach Hangman
You will need: A beach (which I assume you already have if you are looking at beach games!)
Nice and simple this one, perfect for a stag weekend – everyone knows how to play hangman, right? For those of you who don't know how to play, the quick version is as follows:
Pick a word / phrase
Write it out as blank spaces using your finger on the beach (I.e. _ _ _ _ / _ _)
Encourage people to guess the word or phrase letter by letter – for every letter that they get correct you fill in the relevant gap, and for every letter that they get incorrect, you start to draw a hangman (stages below)

The first person to guess the word or phrase correctly is the winner – if no-one guesses it, then the person who chose the word/phrase is the winner
The winner takes the next turn,
And so on.
Can also be easily turned into a stag weekend drinking game if you fancy it, so that anyone who causes a piece of the hangman to be drawn has to take a shot.
Beach Football
You will need: A Football. Some clothes / towels / something you can pile to make goalposts.
This one is pretty self-explanatory, and you've all probably played some version of it before, even when not on a stag weekend, but nothing beats a good kick about, so it definitely deserved to be on this list. Just grab some towels / jumpers / whatever you have lying around to make two sets of goalposts, and then split yourselves into teams and see who will be the best at a quick kickabout. You could even turn it into a proper little three-a-side tournament if you fancy it – means that you all get some time to chill on the beach as well as playing football, and you'll end up with some definitive winners.
Beach Rugby
You will need: A ball (it doesn't need to be a rugby ball!)
Unlike beach football, beach rugby (certainly among our group) is a more loose adaptation of the sport. Whereas beach football is playing real football on the beach, beach rugby is usually more just an excuse to bundle each other on the beach. So you'll need to draw two lines on the beach, one at each end of the playing area, and then split into two teams. Then you put the ball in the middle of the pitch, all start at your line, and then when the game starts, race to grab the ball and then see if you can score a try over the line of the other team.
And that's pretty much all the rules. Its simplicity is perfect for a stag do. Get ball, run! You can implement some real rugby rules if you want (or if rugby is a particular passion of yours), but normally we just play where any try counts, and everything is fair game – so all tackles are viable, which makes defending your goal line a much more fun job than it might usually be in a more rule-based game of rugby, can also easily be turned into a stitch up the stag!!
Beach Olympics
You will need: Enthusiasm, whatever is lying around.
This is the most physically enthusiastic game on this list – mostly because it consists of several elements. It's a great competitive activity to do if you are all planning to be on the beach for a chunk of the day, because you won't all need to play at the same time, so you will get a little rest in between. The individual events can be made up as you go – the ones we tend to pick are related to whatever is around at the time!
Long Jump – Nothing needed for this one, you can just draw a start line in the sand, and mark where each person gets to with a stone or something similar to see who does the best
High Jump – Rather than a traditional Olympic high jump, we just tend to do standing jumps to see who can get the highest – measuring it on a long branch or any other long item that you can stand up next to the jumper
Discus – Find a flat stone and see how far you can lob it – if you can only find round stones, switch to shot putt instead. But DO MAKE SURE that there's no-one else around in the direction you are throwing it!
Wrestling – Draw a circle and see who can wrestle each other out of the ring
Beach Volleyball
We're massive fans of beach volleyball, woman's in particular! we just find they have better technique (honest!) There's a reason its an Olympic event and it's popularity has grown massively over the last decade. An easy game for your stag do, no rules, you don't even need a net, just get a light plastic football or one of those giant tennis balls you see in all the beach shops, then basically you play keepy up with your hands. Remember that scene in Top Gun? Yes you'll look as cool as they did (don't forget your aviators!) If you have a Bournemouth stag weekend or Newquay, there are courts already set up throughout the summer ready for you to use. It's a great game for stag dos. You may even be able to find some ladies to come and play too.
There are loads of others that I'm sure you could think of, but hopefully that will get you started.
So if you find yourself on a beach on your 2021 stag do with some time to kill and enthusiasm to burn off, then why not try some of these beach games and see which you like the best!
If you are in the process of planning a stag weekend, get in touch via our enquiry form or alternatively you can call us on 01202 566100 or via email naomi@staghenexp.co.uk and one of our stag weekend package specialists can create the best stag weekend for you and your group.