Ten Reasons to Have a Stag Do Abroad
Because why not!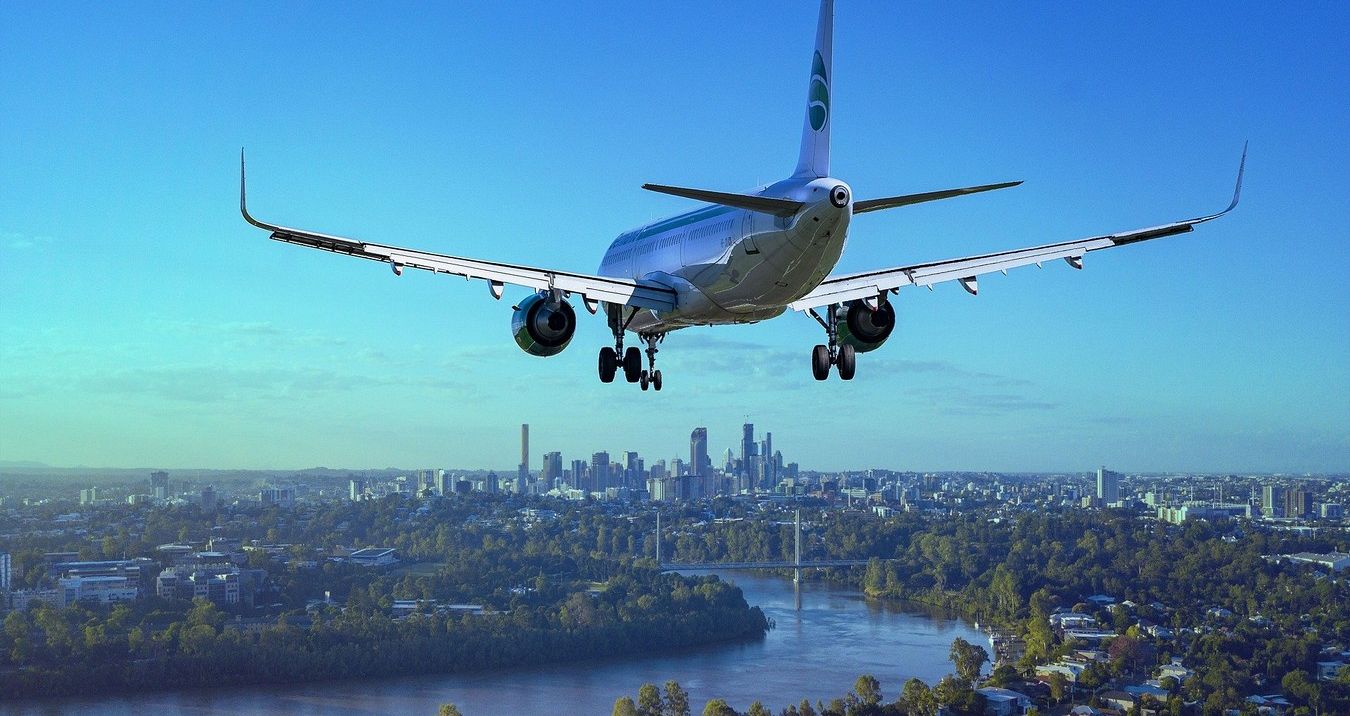 Ten Reasons Why you should have a Stag Weekend Abroad
One of the biggest decisions you will have to make when planning a stag do, is to figure out whether you should be going to a destination in the UK or somewhere abroad. While the UK is a common option for many people, there are a myriad of reasons why going abroad for your stag do is a brilliant option, and one that you should really consider. So we thought we'd give you the rundown or our top ten reasons why you should have a stag weekend abroad.
10) Removes Distractions
Sometimes (especially if you have a group of lads from all over the country), a UK based stag do can leave some of the party with a few unwelcome distractions. Whether it's that you are on a night out too close to your own stomping ground, or whether you've got something going on at work or with your partner that means you are checking your phone one too many times, it can sometimes be hard to ignore real life and throw yourself into the celebrations. That's not the case if you are abroad, since there's just an immediate feeling of distance, and knowing you are perfectly able to ignore everything from back home and just live in the moment.
9) Experience some new food
Food is an important part of a stag do. When you are in the UK, stag weekend meals often just end up consisting of cooked breakfasts from cheap pubs, pizza, the occasional curry and / or a kebab or two. And that's fine – but if you go abroad, then you'll get to experience all kinds of brilliant cuisine from wherever you are. Whether you go for a local delicacy or something you think you recognise, you'll still be given something that tastes different to what you are used to.
8) Easy to get to
In this day and age, flights to european countries are available from the vast majority of UK airports, regardless of size. So it doesn't matter whether you are all flying together or from multiple different airports, it's easy to ensure that you all meet in the same place at the other end. After all, you'll all be arriving at the same airport!
7) Decisions are easier to make
Nothing drags a stag do down more than having to wait for someone to make a decision. The advantage of being abroad is that lots of those decisions are taken out of your hands. Questions like "what am I wearing" are never uttered, because you probably only brought a carry on bag with you, so you don't have a lot of choice! Another decision that is easier abroad is what bars to go to – when you've got no prior knowledge of any of the bars, then every bar could be the best one you've ever been to.
6) The Strip clubs are to die for
Strip clubs in the UK have very specific rules that they are legally obliged to stick to, but one of the things you will find on a stag do in a different country is that the rules are more relaxed, and mean that you'll have a much more relaxed and interesting evening. There are also fewer rules about where strip clubs are allowed to be – in Riga, they even have a strip club in one of the most popular stag do hotels, so you don't even have to leave the building to have a great night out (or a night in!).
5) Try some new drinks
We've already discussed the food you are able to try on a European stag do, but we hadn't mentioned the selection of drinks options yet! Lots of European destinations have lots of different drinks that you may never have tried before, and that can really add a flavour to the weekend. Whether it's something as simple as a pure german bier, or something as strange as the unmistakable yet undescribable flavour of Becherovka – the national drink of Prague – a foreign stag do will give everyone the chance to taste a new drink in new surroundings.
4) Experience a new culture
I know, I know – culture is never usually particularly high on peoples lists of important aspects of a stag do. But there is something unique about being able to spend time somewhere with such a different atmosphere and feel to your hometown. I don't consider myself a cultured person, but I've seen sights on stag dos that I would never expect – the Berlin wall, an abandoned military barracks in Ljubljana or a museum or two in Amsterdam. All of which really added to the unique feel of the stag do in question.
3) Trying things that you could never do in the UK
Again, this varies from place to place, but one of the advantages of being abroad is that you can try different things that you'd never be able to do in the UK. One of the most popular activities that you'd never get to do here is the various shooting packages that eastern europe offers, giving you the chance to lock and load some weapons you'd never touch here. Obviously other places like Amsterdam have their own specific list of things that you can only do there – but I won't go into more detail about that here!
2) It makes the whole weekend like a Holiday
Going abroad just really makes a stag do feel more like a holiday. The separation of being in an entirely different country means that the entire weekend away has a separate feel, and that can really help you all to bond and have an amazing experience.
1) It can be better value than the UK
This one's at number one because it's the fact that most people don't really pay attention to. Yes, you have to incorporate the cost of flights into your package, but on the other hand a lot of abroad stag dos cost surprisingly little when you look at the costs of accommodation, activities and more, so the cost of the entire weekend can often be cheaper than visiting a big city in the UK.
So there you are, ten reasons why a European stag do should be high on your list of ideas (if it isn't already!).