Things to do on your Amsterdam Hen Weekend
5 free & cheap activities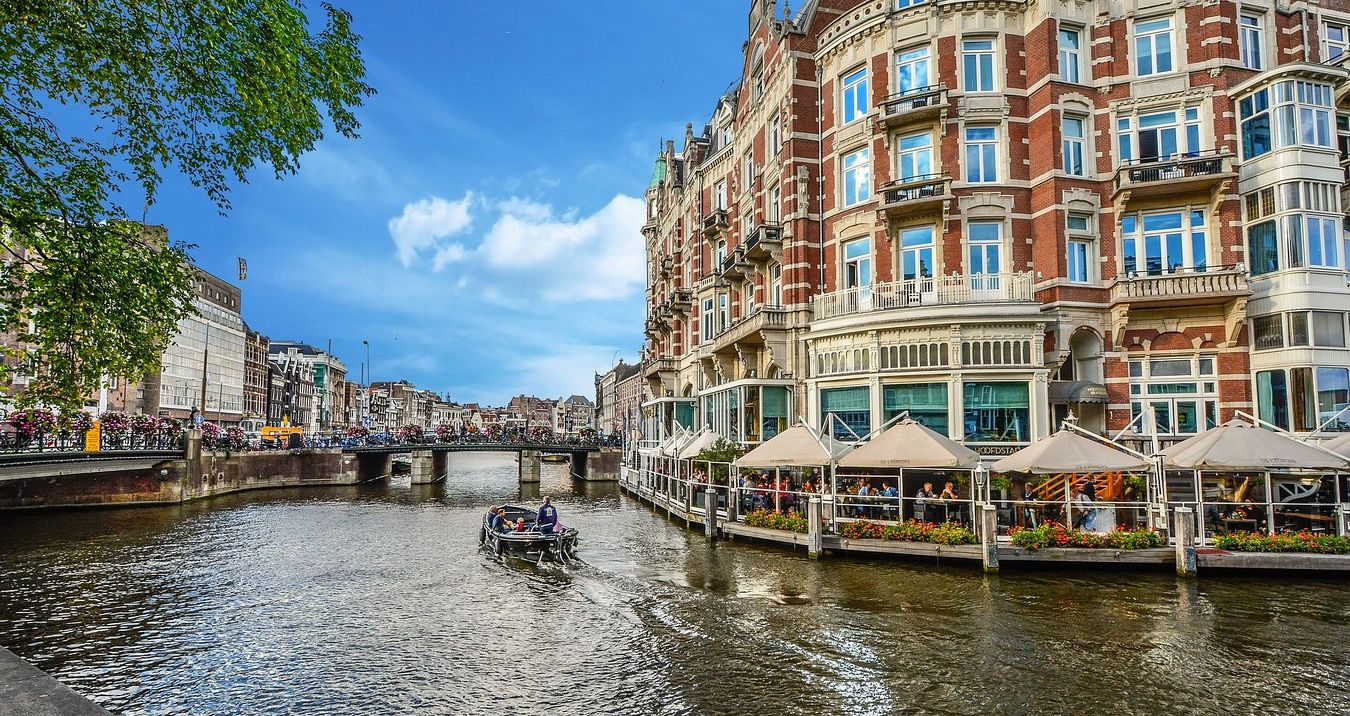 Five Free and Cheap Things to do on your Amsterdam Hen Do
An Amsterdam Hen weekend is one of the most exciting trips that you can take with the girls. After all, Amsterdam is a well known party city, offering you a unique atmosphere and selection of things to do that you just don't get at home.
But obviously, you have to balance these exciting options against the budget you want to spend. In real terms, no-one (or at least, very few people) can afford to fill every waking hour of a weekend away with paid activities. So, as part of our infrequent yet popular series of blogs, we thought we'd take a look at what things you can do on your Amsterdam Hen Do that will either cost you nothing or very little to enjoy.
Visit one of the worlds most famous street markets
Albert Cuypmarkt is one of the most famous street markets in the world, and is somewhere that you can go to get the feel of the true Amsterdam. You can see the locals haggling over material, shoes, fish, cheese and so much more – as well as getting the chance to try some true Dutch delicacies including Stroopwafels and herring (though I don't recommend putting those two things together!)
The best part is that this market is located in the popular De Pijp district, which is also populated with great popular local shops, bars, restaurants and more – so if you want a break from the shopping there are plenty of places to sit down and enjoy a drink or three. Obviously, this being a market, you may end up spending some money (as the temptation of shopping can be something that many of us can't ignore), but it's absolutely worth it.
Explore the famous canals
Amsterdam has more canals than Venice. That may sound strange (and go against most things that you thought you knew with regards to cities that contain canals), but it is true. These waterways are over four hundred years old and are a UNESCO World Heritage site, so a trip around them is absolutely essential. It's like visiting a museum that's outside and gives you plenty of opportunity to stop in a café or bar on the way around.
With the canals being such an essential part of Amsterdam's history and identity, a canalside walk is the perfect way to tour the city, as you'll find all the different flavours of life right in front of you as you explore.
Take in some classic art
If you are willing to pay a bit to go and view some art, then a trip to the Amsterdam Museum is absolutely essential. However, if you don't fancy paying out anything, but still want to see some beautiful art that is historical and classic, then why not head to the Civic Guard gallery? This is a covered lane next to the Amsterdam Museum and is designed almost as a teaser - I.e. if you like what is hanging here, then why not come in and look at some more?
This tiny laneway contains fifteen works of art which range from a painting of medieval guards that dates from the Dutch Golden Age, right through to modern art of contemporary Dutch celebrities as well as regular citizens of Amsterdam. In fact, all of the artworks are portraits of citizens of Amsterdam in one way or another, showing the huge impact that this city has had on the art world.
Free Walking Tour
If you find yourselves wanting to know more about the city and don't just want to wander around yourselves, why not find one of the free walking tours that are available in Amsterdam? With many options available to you, ranging from a classic tour around the city, through to tours specialising in the darker side of the city, the red light district or the amazing food available, a free walking tour is a great way to spend a couple of hours on your Amsterdam Hen Do.
These are generally completely free, though there may be a tiny charge (usually less than 2 EUR) to cover the entertainment tax charged in the city. However, if you enjoy the tour, remember that these guides tend to live on their tips and the generosity of people on the tour, so if you have a good time then make sure that you give them a tip – if a whole group of you all give a little, then that will turn into a decent amount in no time whatsoever! Obviously tipping is not essential, but I do recommend it if you enjoyed the tour.
Visit the City Archives
The last of our suggestions in this list is a trip to Stadsarchief, which is the city archives museum. Displays here rotate regularly and entrance is free (although there are regular guides around the displays, which tend to be pretty cheap as well). You'll see all kinds of things that are essential to the history of Amsterdam here, with some of the items that have been on display including a police report about the theft of Anne Frank's bike, a letter from Charles Darwin to the local zoo and pictures of John Lennon and Yoko Ono's bed-in.
No matter what type of history you are interested in, a quick trip around the archives will open your eyes and show you things that you may not have been aware of beforehand – and isn't that what anyone wants from a trip to a museum?
And there you have it - just a few things that you can do for free (or very cheap) in Amsterdam on your hen weekend. Does any of that sound good? Are you interested in planning an Amsterdam Hen Do now? Well you should be – it's one of the most popular European Hen Do Destinations for good reason, and I don't see that changing any time soon. Easy to get to and filled with great things to do, Amsterdam is always a fantastic option for any hen do that you may be planning.
The Stag and Hen Experience has been creating the best bespoke hen weekends since 2009, so, if you're looking to plan a hen weekend package anywhere in the UK or abroad, get in touch on 01202 566100 or via this email address admin@staghenexp.co.uk and one of our expert hen do organisers will help you put together a fantastic hen weekend package for you and your group.