Things to do on your Bath Hen Party
Free and Cheap things to see and do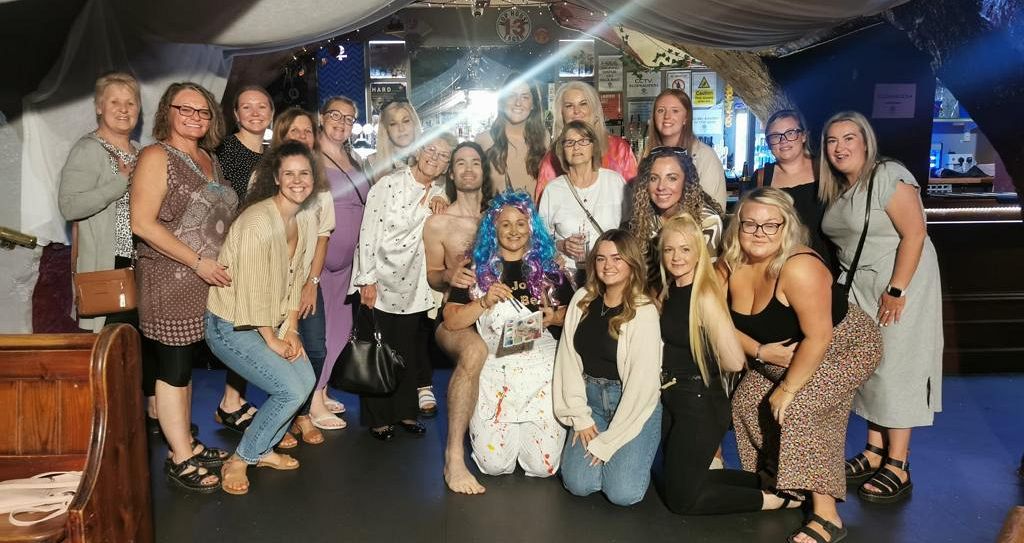 A Hen Party Bath is an amazing experience. Whatever you have planned to get up to, you'll find that you can easily find yourselves spending hours upon hours in this beautiful city, taking in the atmosphere, the sights and the sounds. And the best news of all is that spending hours exploring the city on your Bath Hen Do doesn't mean that you'll have to end up increasing the budget to keep everyone entertained. One of the largest advantages of this beautiful city is that there are plenty of things for you to do that are free (or cheap) that will keep you and the girls entertained. Here are just a few that we recommend having been on many Bath Hen Dos ourselves!
Take in some impressive architecture
Walking around Bath, you cannot help but be struck by the sheer beauty of the architecture on show. Whether it's just the normal buildings that you are walking past, the Royal Crescent (which is one of the most magnificent examples of Georgian architecture you'll ever see), Pulteney Bridge and Weir (which is a bridge that has shops along both sides, so it doesn't feel like a bridge until you look at it from a different angle), or whether it is the sheer majesty of Bath Abbey – wherever you go you will be stunned at how beautiful and impressive the buildings are, and whether or not you considered yourself a fan of architecture before, the sights of Bath will stay with you for the rest of your life.
Walk in the footsteps of one of the world's greatest authors
Jane Austen lived in Bath for some of her most prolific years, and is known as Bath's most famous resident. It is no surprise, therefore that there are various attractions dedicated to her. However, one of the most interesting (and coincidentally, one that doesn't cost anything), is "In the Footsteps of Jane Austen: An Audio Tour". This is a self-guided tour around Bath, highlighting Jane's story around the beautiful scenery of the city, while at the same time giving you a chance to really explore and take in the wonders of Bath, perfect for any Bath Hen Do.
Spend a couple of hours shopping
Alright, I know, this activity is not usually free (and depending on who you are with it may not be cheap either), but it doesn't cost any money to actually DO the activity, and therefore it's allowed to be on this list. Going for a shop while on a Bath Hen Do may not be the most revolutionary idea anyone has ever had, but there's a reason people suggest it. Bath is teeming with shops and markets, making it a perfect place for those of you who enjoy a good browse (and isn't that everyone? I certainly do). You'll find many shops in the main centre of the city, but for that real deep-dive browsing, we highly recommend the Walcot Artisan Quarter Shopping Area, which is in the London Road / Walcot area.
It's filled with vintage shops and other independent stores, and there is also a famous Saturday Flea Market, where you can grab all kinds of bargains – perfect for ladies who like to work up a bit of an appetite before heading off for lunch.
Experience some of the world's most beautiful art
We've talked about architecture and literature already in this article, so the next logical step is Art. Luckily, there is a world famous art gallery in Bath where you can go and appreciate some amazing works by European artists over the last five hundred years or more, as well as a collection of decorative arts as well. This is one of those places where you may only spend a few minutes, or you may spend hours really taking in the amazing artworks in front of you.
Relax in a Park
All of the options we've discussed so far have involved putting in some effort, using your energy to walk around etc. Some days you may not want to do that. Maybe you had a big night out the night before and are just desperate for somewhere outside where you can relax and get rid of your hangover. Well don't you worry, as Bath has options to serve you on that front as well. In fact, Bath is full of beautiful parks, all of which can provide some respite from the busy and noisy world. For my money, there are three that all provide amazing resting spots, depending on where you are and what you are after. Sydney Gardens is the oldest park in Bath, and was popular with fashionable residents of Regency Bath, Jane Austen included. This park has a canal running through it and some beautiful trees and flowers.
Another option is Alexandra Park. This one may involve you walking up a small hill, but you will find yourself in one of Bath's most tranquil spots, and the bonus is that the view across the city from here is unparalleled – perfect if you want to snap a pic or two for your insta stories. My favourite place to relax in Bath, however, is Royal Victoria Park. This park has 57 acres of parkland and contains just about everything in the world that you might want. There's a botanic garden, a secluded woodland forest glade and, if you want to get involved in some activities after you've rested for a bit, the park contains mini golfing, ziplining, duck feeding and all kinds of other activities.
So there you are. Just a handful of the things that you can do that are free or reasonably cheap on your Bath Hen Do to keep things exciting and really help you and the girls soak up the atmosphere of one of the country's most unique cities. If you are still trying to plan your Bath Hen Do, please do get in touch – we'll be able to advise and tailor make a hen party package so that you have the perfect weekend away.