Things to do on your Exeter Hen do
Free and cheap activities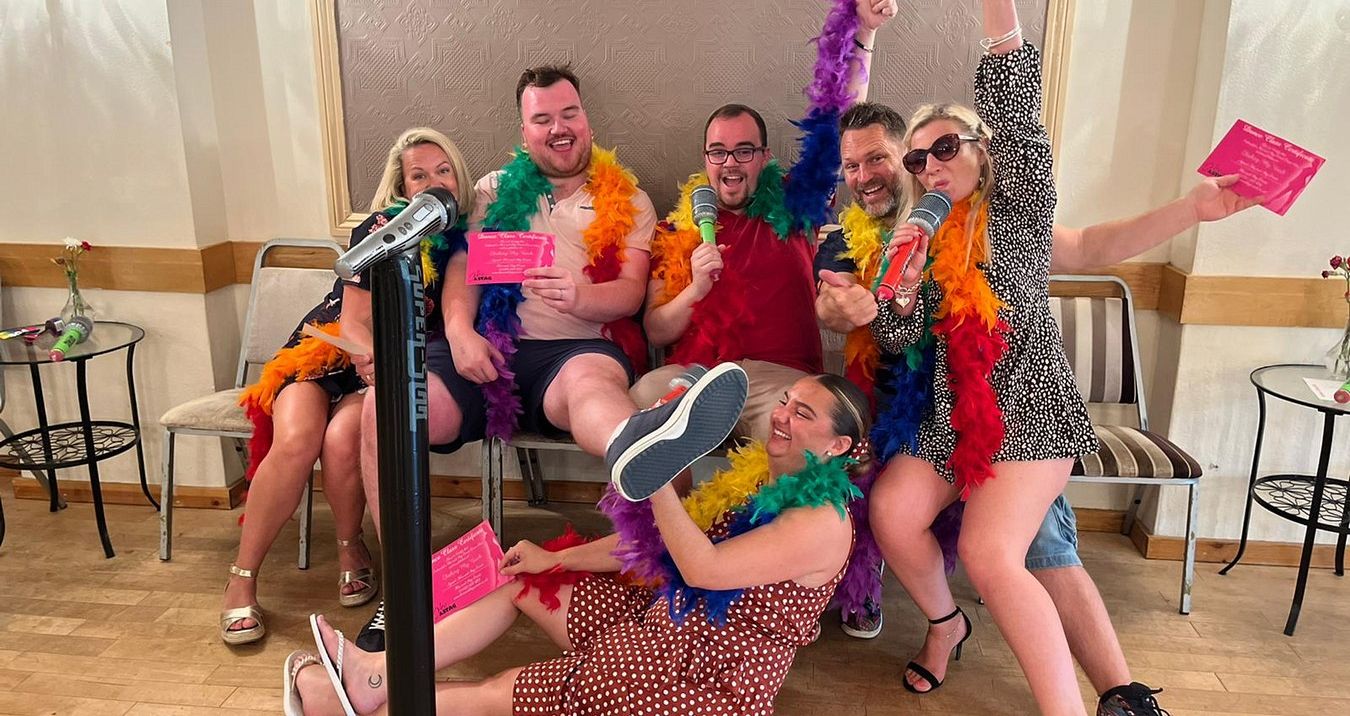 Things to do on your Exeter Hen do
Exeter is quite simply an excellent city for a Hen weekend. It has the lively nightlife of a University city along with plenty of bars and restaurants and a whole lot of charm, with absolutely no shortage of activities for you and the girls to enjoy together. To help simplify things for any ladies out there contemplating a Exeter Hen weekend, here is our round up of fantastic things to do in Exeter on a Hen do.
Distillery Tour
Everyone loves a bit of gin and one of our favourite things to do on a Exeter Hen do is available at Exeter Gin in Teignmouth, which is a tour of the gin distillery itself, followed by Gin School for you and your girls to learn to make your own botanical gin. At the school you will have a chance to make your 35cl bottle of botanical gin in a mini copper still, using the techniques you have learnt, expert advice and an extensive selection of botanicals. This activity is a major treat for gin lovers and is bookended with complimentary G&T's!
Walking Tour
Taking the Exeter Red Coat Guided tour is another idea for things to do in Exeter on a Hen do. Exeter City Council put on a variety of walking tours around the city, exploring the Roman walls, the historic quayside and the history of Exeter from Roman times, through the Dark Ages and Medieval times, up to the modern day and these tours are all taken by experienced volunteers in natty Red coats. If you are interested in learning more about the history of Exeter while you are on your Hen weekend, then these walking tours are a must.
Water sports
Because it is a coastal location, on the fantastic Jurassic Coast, our next suggestion for things to do in Exeter on a Hen do is to get out on the water. Exeter offers a good variety of water sports, including kayaking and surfing, but for those Hens who are less experienced with water sports, we would suggest paddle-boarding as a nice gentle entry into the world of water sports which is easy to learn and is basically like surfing without all the hard work and big, scary waves. You get a nice big stable board and a paddle to propel yourself and steer with and it is a great opportunity to float about and enjoy yourselves without a care in the world!
Explore the underground
Our next submission for things to do in Exeter on a Hen do is to explore Exeter's Underground passages. Here at the Stag and Hen Experience we love quirky little activities and this is definitely of them! The passages under Exeter were originally constructed in the Middle Ages to house lead pipes transporting clean water from springs outside the city walls to the city itself. If the pipes leaked they would have to be dug up to be repaired and to avoid the disruption of having to constantly dig up leaking pipes, they were instead housed in vaulted tunnels so any maintenance could be carried out in situ. These days the tunnels are lit with electric lights, but the tour is still a fascinating slice of Exeter's subterranean history and these tunnels are well worth a visit.
Climbing
Next on our selection of things to do in Exeter on a Hen do is to go climbing. Exeter is home to the Quay Climbing centre, which is the South West's largest indoor climbing centre. The Quay climbing centre is housed in what was the cities electricity works, which provides a huge atrium for climbing, and there are walls for all levels of climbers, from experts to absolute beginners. If you and your Hen's fancy a go on a high ropes course in a less industrial location there is also a Go Ape in Exeter, providing high ropes in an arboreal location for the more nature minded!
Bottomless Bruch/Afternoon Tea
We can't make a selection of suggestions of things to do in Exeter on a Hen do without mentioning Bottomless Brunch or Afternoon Tea. This is always a favourite Hen do activity, as what is better than getting together with your besties in for some nice food, a good gossip, plenty of giggles and unlimited booze for a set period of time! The food can either be a hearty brunch to get your late morning/afternoon started with style, or an Afternoon tea of sandwiches and cakes later on in the day. The unlimited drinks can take the form of beer, prosecco or cocktails, depending on your choice and the giggles and gossip are all down to you! We can offer Bottomless Brunch/Afternoon Teas in a variety of locations in Exeter and they provide a very cost effective alternative to an expensive evening meal in a restaurant.
Team Games
Team Competitions are always popular activities on a Hen weekend so they are our next selection for things to do in Exeter on a Hen do. Team competitions are great for getting a bit of fun rivalry going and giving everyone the excuse to let loose and make fools of themselves! Popular Team Competitions include the ever popular Old School Sports Day, where you as grown adults get to enjoy such time honoured School Sports Day games as the egg and spoon race and the three legged race or the naughtier Olympic Shames, where you can compete in Twerk offs and play imaginatively titled games like "Do your balls hang low?" and "Is it in yet?". If you are looking for something to act as an icebreaker for your Hens, then we totally recommend either of these two Team Competitions.
Dance Class
Our final suggestion for things to do in Exeter on a Hen do is to get up and dance! We can offer a great selection of dance lessons with expert instructors for you and your Hens, from ABBA and Bollywood dancing to Fame, Glee or Grease dancing. These are another great icebreaker for your girls and a fun way to get a bit of gentle exercise while you sort out some fabulous dance routines to use when you visit the local nightspots in the evening!
The Stag and Hen Experience has been creating the best bespoke hen weekends since 2009, so, if you're looking to plan a hen weekend package anywhere in the UK or abroad, get in touch on 01202 566100 or via this email address admin@staghenexp.co.uk and one of our expert hen do organisers will help you put together a fantastic hen weekend package for you and your group.