Top 5 competitive Stag weekend activities
Best activities for banter rights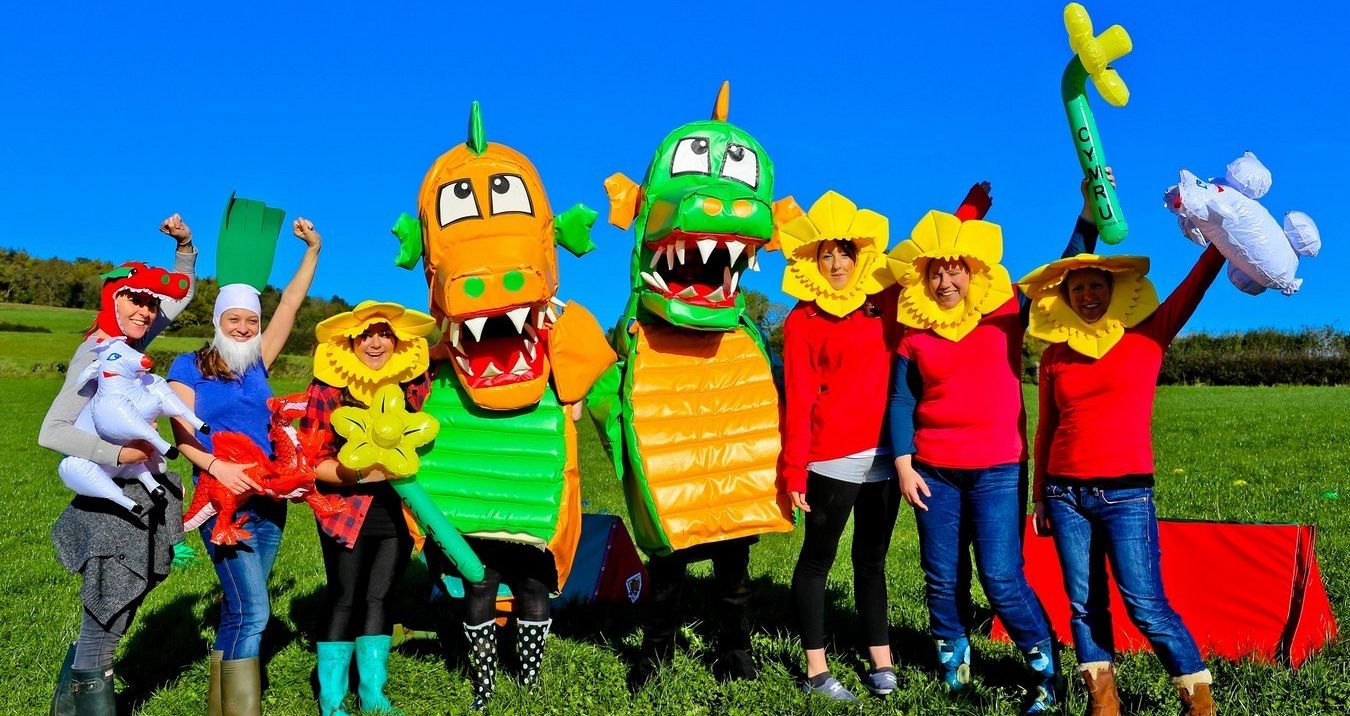 Top 5 competitive stag weekend activities
In our experience, guys on a Stag weekend love a bit of competition to bring out a bit of the team spirit and to see who gets the boasting rights, so if you want to make your Stag weekend one that the lads will remember, it's worth having a few competitive Stag do activities lined up. Here at the Stag and Hen Experience, we have a broad range of competitive activities for you to choose from and being the ever helpful people that we are, we have picked our favourite top 5 competitive Stag do activities to give you a quick idea of what you can get up to.
Five a Side Football
The first of our Top 5 competitive Stag do activities for you is that old favourite, a game of five a side Football. You can play do this yourselves and have a knock around in the park with jumpers for goalposts, or we can organise for you to play a proper tournament on Astroturf or grass, indoor or outdoor. You'll be given bibs to distinguish the teams and then you are off. We also offer a variety of variations on the standard game of football, for example Electric shock football. This is exactly like normal football with the exception that one person on each team holds a shocker, which delivers electric shocks to every member of the opposing team. Human table football is also popular, which is played in an inflatable arena and where you are attached to a moveable bar only allowing you to move sideways. Both of these variations add a depth of hilarity to the standard game of five a side football, as does goggle football, where you play football wearing goggles which either make the ball look much nearer or much further away than it actually is! We are going to lump five a side football and its various variations together as one of our top 5 competitive Stag do activities.
Regional Games
Our next selection for our top 5 competitive Stag do activities is regional Games. These come in three varieties, Mini Highland Games, West Country Games and the Welsh Games. The Welsh Games can be played in Cardiff and consists of 9 games such as the Sheep Rodeo, Drunk Dragons and the Leek Duel, with leek shaped Pugil sticks. West Country Games can be played near Bath and Bristol and is a selection of games such as The Cider Run (a bungee run), Pitchfork Duels (inflatable of course) and Wurzel Knockout, where you get to shoot apples at cut outs of the West Countries contribution to world music, those proud owners of a brand new combine harvester, The Worzels. When you are done you also get to taste some proper West Country farm house cider to finish off in style. The Mini Highland Games can be played in Edinburgh, Glasgow and Aberdeen and allows you the opportunity to participate in such diverse sports as Welly Wanging, Tug of War and Tossing the Caber, a bottle of whisky is dished out as a prize as if you really need any incentive to be competitive! Any one of these regional Games will provide you with barrels of laughs and the chance to win bragging rights over your fellow Stags and any one of them could make our top 5 of competitive Stag do activities.
Poker Tournament
If you and the guys are feeling really competitive, then our next pick for top 5 competitive Stag do activities is the poker tournament. In a poker tournament you get to find out who has ice cold water flowing through their veins and who's likely to bottle out when the pressure is on! We can organise you and your group your own private tables and a dealer in a premier casino so you can really find out who has the nerves of steel! Poker tournaments can be organised in most of our destinations except Exeter (which seems to have a prudish attitude towards casinos and lapdancing clubs) and is always a popular activity, justifying its inclusion in our top 5 competitive Stag do activities.
Rally Driving
Go Karting has always been a popular competitive Stag do activity, racing with the lads to see who is fastest, but our next choice for top 5 competitive Stag do activities blows it out of the water, why Go Kart when you can have a Rally Driving Championship? Yes, you read that correctly, a Rally Driving Championship! Strap yourself into the bucket seat of an iconic Subaru Impreza and after 4 laps practice drive on the purpose built rally track with a professional rally driving instructor, it's time to compete against your mates in a series of heats to see who takes home the trophy and the bragging rights. This is one of our top 5 competitive Stag do activities which will be a real bucket list activity for petrol heads and is on offer at a number of our destinations.
Tank Paintball
Just like Go Karting, Paintball has always been a massively popular competitive Stag do activity and would normally have made it into our top 5 competitive Stag do activities, after all what is more fun than splitting into teams and shooting your mates? Well, some chaps near Nottingham put their initiative to work to solve this particular conundrum and they came up with nothing less than Tank Paintball! All the fun and competitiveness of paintball, while driving a 15 ton steel armoured behemoth with a turreted paintball cannon, travelling at speeds of up to 50 kph. Each tank takes a three man crew, one to drive, one to load and one to fire, everyone gets to drive lap of the tank driving track and then it's time for gunnery practice with the paintball cannon, before being thrown into battle with your pals in a maximum of 15 tanks. This is one of our top 5 competitive Stag do activities that no one will ever forget!
The Stag and Hen Experience has been creating the best stag weekends away since 2009, so, if you're looking to plan a stag weekend package anywhere in the UK or abroad, get in touch on 01202 566100 or via this email address admin@staghenexp.co.uk and one of our expert stag do organisers will help you put together a fantastic stag do for you and your group.