​Top Five Activities for your Brighton Hen Do
Five of the best for 2022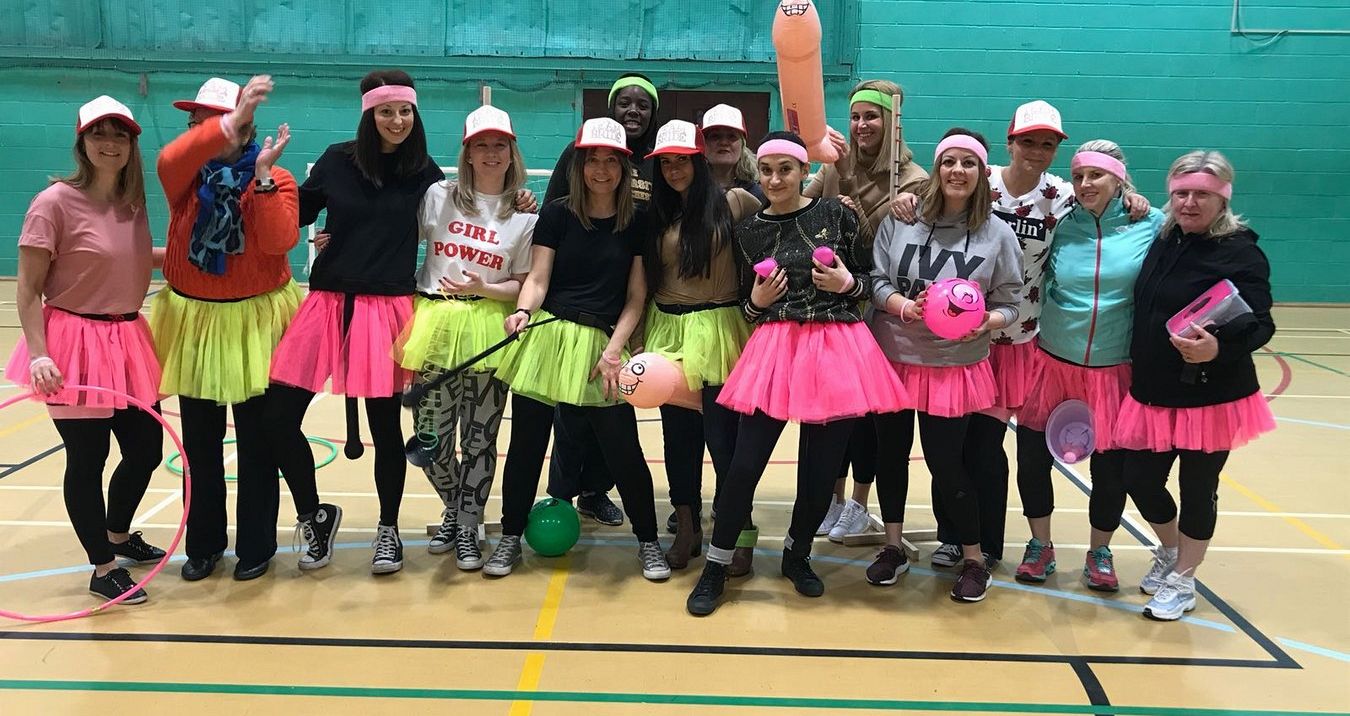 Top Five Activities for your Brighton Hen Do
Brighton is famous for being one of the most popular hen do destinations in the UK. And why shouldn't it be? The atmosphere is amazing, the locals are friendly, the bars are great and there's so many things to do that you can't possibly fit them all into one hen weekend. So, of the nearly one hundred activities that are available here (at the time of writing), which should be part of your weekend away? Which are the essential recommendations that you can't have a Brighton Hen Do without?
Don't worry – we're here to tell you what you should be getting up to, to make sure that you get the best Brighton Hen Do ever.
Succulent Secrets
This is an activity that you can only do in Brighton and is something truly special for any hen weekend. It's an adventure around Brighton's unique eateries – giving you the chance to visit some beautiful restaurants, cafes and more, and getting to try the true taste of Brighton. You'll try all kinds of things – Asian cuisine, savoury delights, seafood, cakes, ice cream and more, all while being shown around by a knowledgeable local guide.
Just when you think this sounds perfect, there's a little cherry on top of the cake at the end of the experience – you'll finish off the experience with a martini tasting at one of Brighton's most unique establishments, a secret bar located in the heart of the Lanes. Doesn't that all sound like a perfect way to spend your Brighton Hen Do?
Olympic Shames
Some of you may fancy doing something a bit more physical for one of your Brighton Hen Do activities, and why not? After all, a bit of competitive sports is enough to get everyones pulses racing – but these aren't just any sports, oh no. After all, who wouldn't love to compete in such wonderful games as "Twerk Off", "Is it in yet?" and "Do your balls hang low"!
As you can tell from the names of the games, this is a sporting competition with its tongue placed firmly in its cheek. The humour and enjoyment that you'll get from the Olympic Shames will be a highlight of any Brighton Hen Do, both at the time and when you are reminiscing about it afterwards. In short, it's a perfect way to spend a couple of hours with the girls – and after all, one of you will get crowned a Twerk off champion, which is badge of honour you can wear for the rest of your life (though it's probably a good idea NOT to demonstrate your winning moves at the wedding reception!)
Gin Cocktail Masterclass
Let's be honest, if anyone had told us ten years ago that Gin was going to be the next fashionable drink, we'd have all laughed. At that point, it was most famous for being a housewife's favourite drink – after all, it had the nickname of "Mother's Ruin", which said a lot. But times change, and a combination of changing tastes and the emergence of a wide variety of different flavoured gins has meant that it's now become the most popular spirit to drink – whether neat, with tonic or in a cocktail.
With that in mind, the Gin Cocktail Masterclass is clearly a great option for any Brighton Hen Do. You'll be shown how to create some absolutely amazing drinks by a trained mixologist, and you'll get to taste them all as well, which is the bit that everyone enjoys! Packed with fun, games, interesting facts and enough alcohol to sink the titanic, a Gin Cocktail Masterclass is a perfect way for you and the girls to relax while learning something new – the best of both worlds.
Escape Rooms
Sometimes you want something a little bit different for a Brighton Hen Do, something that means you'll take a break from drinking, but isn't so physical that you'll have trouble walking back to the accommodation afterwards. An Escape room is a perfect option for that. If you've never done one before, the objective is simple. You and the girls are in a locked room with some kind of ongoing mystery inside. There will be a selection of puzzles which all lead from one to the next – your job is to solve the puzzles in order, which will eventually lead you to solve the mystery.
Escape Rooms are great, because even if you've done them before, new ones are popping up all the time, and the themes and puzzles are always different – so unlike some activities (where if you've done them once on a previous hen do, you may not want to do them again), Escape Rooms manage to serve you something new and exciting every time.
Brunch with Unlimited Prosecco
This is an obvious one and is rapidly becoming one of the most popular hen do activities in Brighton as well as many other destinations. If you think about it, it's obvious really – who doesn't like brunch, and who doesn't like prosecco? If the ladies on your hen do like both (and most people do), then why wouldn't you book a two-hour session of drinking, laughing and eating at one of the most popular venues in Brighton?
Your glasses will be forever topped up, you'll get the chance to eat some great food cooked to order, and before you know it you will be tipsy, excitable and eager to continue your Brighton Hen Do in as energetic a way as possible. It's a perfect activity for the first day of the hen do, as anyone who doesn't know each other can take the opportunity to get to interact, and by the time the second bottle of prosecco is being poured, everyone will have made new friends.
That's five of the best Brighton hen weekend activities for you – have we missed anything? Is there something you love to do when you are in Brighton that should be on the list? Let us know and we'll add it to the next instalment of this – after all, there is so much to do there that we'll do another one (or more) of these articles in the future!
The Stag and Hen Experience has been creating the best bespoke hen weekends since 2009, so, if you're looking to plan a hen weekend package anywhere in the UK or abroad, get in touch on 01202 566100 or via this email address admin@staghenexp.co.uk and one of our expert hen do organisers will help you put together a fantastic hen weekend package for you and your group.