Top Five Stag Weekend Destinations of 2017
Where were the most popular places for a stag do in 2017?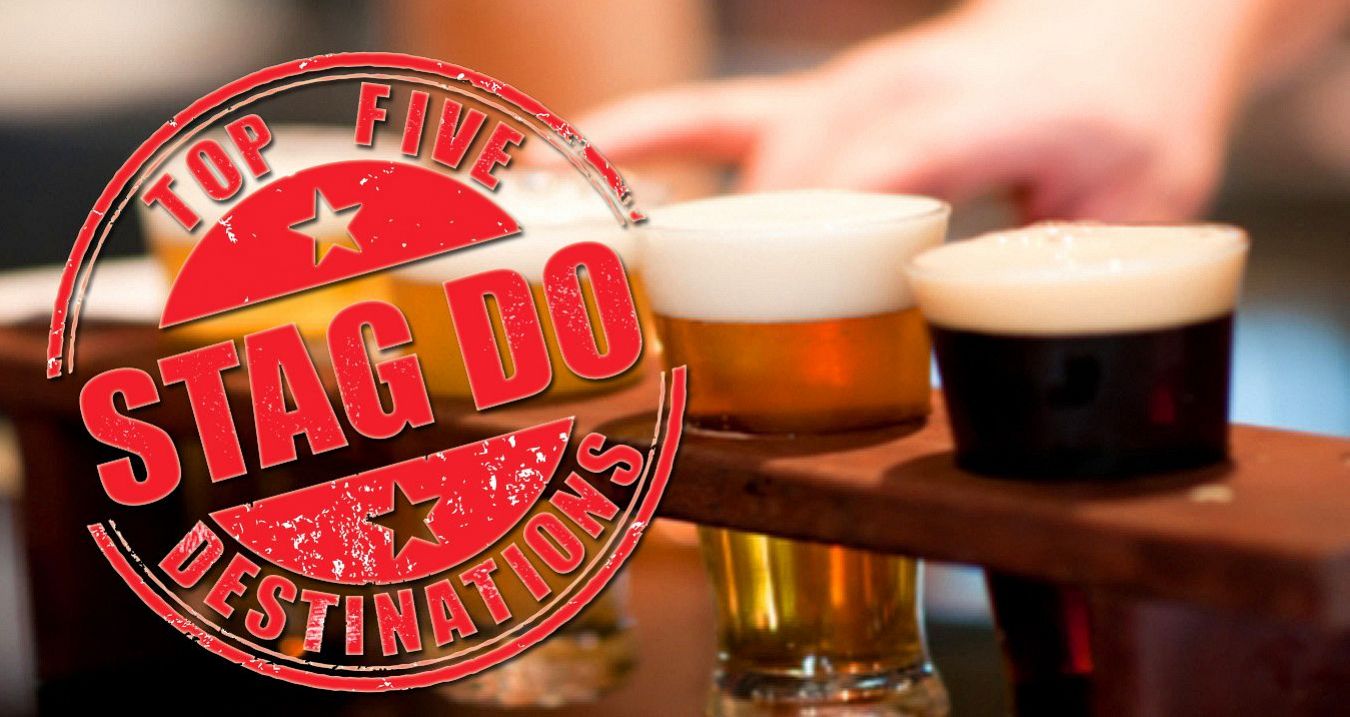 So, Last Year we published our list of top five stag weekend destinations in 2016, so we thought we'd have a look again this year and see what's become more popular, where is less popular, and find out how it compared! So without further ado, we'll start with the UK chart
TOP FIVE UK STAG DO DESTINATIONS IN 2017
5) Liverpool- A non-mover here. Liverpool is and has always been an extremely popular Stag destination, and with another year occupying the number five slot in our chart, we can see that's not going to change any time soon!
4) Manchester- Often overshadowed by it's Scouse neighbour, Manchester makes it onto the chart for the first time this year, and with good reason. A great destination, filled with activity options galore and nightlife that doesn't stop, Manchester is a great Stag Weekend destination
3) Newcastle - Dropping from second place last year to third this year is no reflection on Newcastle - it's still a stag do location that is great fun, great value and full of great people. Grab a drink and head out there!
2) Bristol- Our first chart climber, Bristol has made it to second place in our chart this year - and that's no surprise to us. A location that we have all visited on occasion, Bristol has grown from being a good stag destination to one of the best!
1) Bournemouth - We are proud to see that our home town of Bournemouth remains in it's rightful place as the most popular stag weekend location of 2017. What more can be said - if you haven't been here, then we suggest that you come as soon as possible!
TOP FIVE EUROPEAN STAG DO DESTINATIONS IN 2017
5) Barcelona - Once again, just like the UK chart, this starts with a non-mover. Barcelona was fifth in last years chart and is fifth this year too. The Spanish capital has all the culture, activities and Tapas you can imagine - couple this with a brilliant nightlife, and you'd be a fool not to visit.
4) Benidorm - A new entry on this year's chart, if you enjoy Sun, Sea, Sand and Sangria, it'd be a crime not to visit Benidorm. You can relax on the beach or by the pool with a drink in each hand. And really, isn't that the dream?
3) Krakow - Again, a new entry, this Stag Weekend staple has finally cracked the top five. Krakow is a traditional stag do destination in the best possible way - with activities you cannot do within the UK and a proliferation of vodka, it's certainly a location to remember (if you can!)
2) Budapest - Ah Budapest. Our old friend. Last year's number three, this year's number two. With drinks prices nice and low, drink availability nice and high, and a huge number of activities available, you should give it a try.
1) Prague- Last year's number one is also this year's number one. Prague is a fantastic city. With plenty to do, and plenty of places to drink, you can enjoy the finest food, the most exciting activities and (if you dare) some of the best absinthe you've ever drunk!