Top Hen Do Activities for 2020
We think these will be huge this year!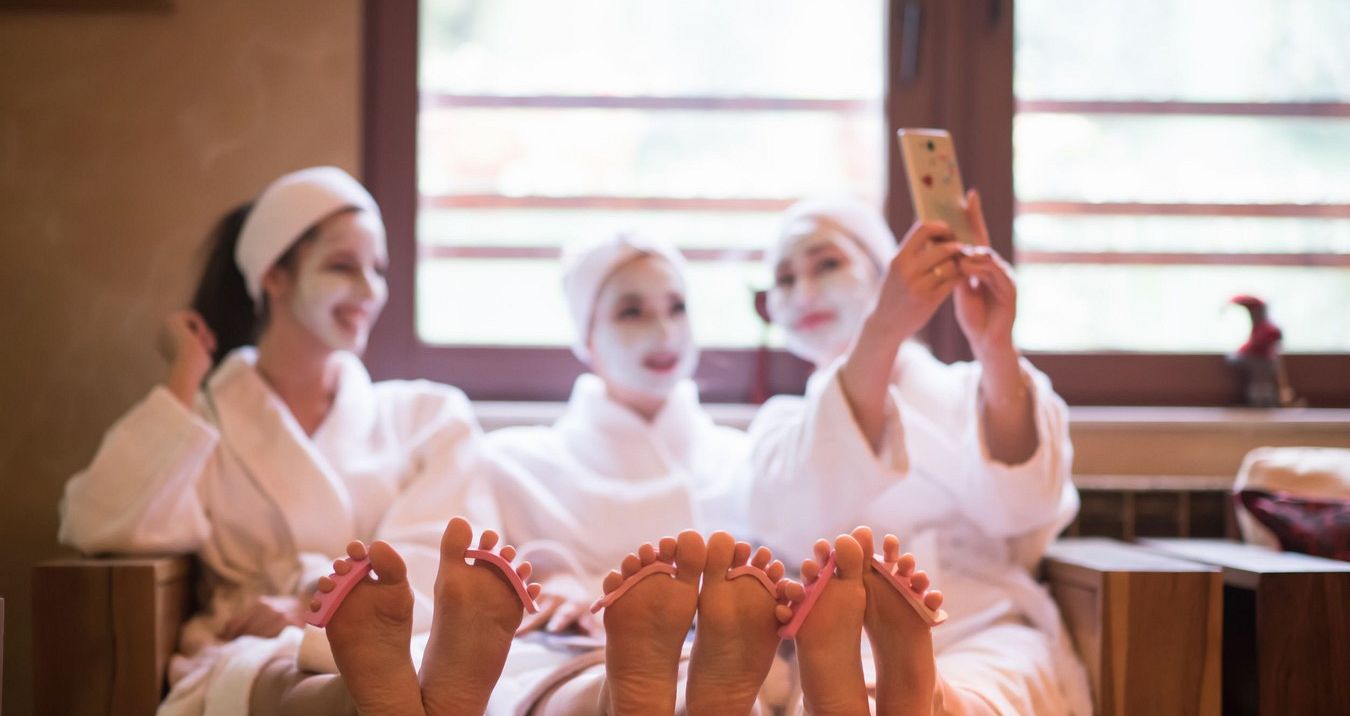 Top Hen do activities for 2020
We think these will be huge this year! It looks like 2020 will be a fantastic year for Hen groups, with new activities being offered in nearly every destination, so we've come up with a few we think will be immensely popular this year. So without any further ado, below are our Top Hen do activities that we think will be massive for 2020.
1/ Bespoke Hen Cottages
Watch out Hoteliers, Bespoke Hen accommodation is on the rise in a big way! Bespoke Hen accommodation offers groups a unique experience. We have a great selection of large houses and cottages that can hold anything up to 30 people, with all the luxury and styling a Hen group could want, whatever your tastes. Each one comes with its own features and that can include hot tubs, saunas, gyms or a cinema room, we've even seen some that have their own bowling alley! One advantage of these beautiful houses is that they bring everyone together, so you're not stuck in twin rooms with the only social space being the hotel bar, also there are a number of activities that can come to you. Do you fancy a private chef coming over and cooking you a fantastic 2 or 3 course meal? Maybe a semi naked buff butler to serve you food and drink? What about a murder mystery evening with professional actors? Or what about pamper treatments, hair stylists and make-up artists coming over and helping you get ready for a night on the town? What makes this even better is that it won't break your bank for your group to stay in one and price wise it's very comparable to a standard chain hotel!
2/ Gin Cocktail Masterclass
We've been serving up cocktail classes for many years but now we're seeing more and more groups who want to focus their cocktails around Gin, so much so that we have spoken to a couple of our partners and, together, we put a package together specifically based around Gin. This has proved to be so successful that one of our partners has even started producing their own Gin! Gin is making a come back and its easy to see why, it's versatile so that whether you're diet conscious and want a skinny G&T or you prefer a more pizzazz cocktail, you've got famous classics like a Gin Fizz or Singapore Sling. One thing's for sure, you'll have a lot of fun making these, almost as much fun as drinking them, as our highly trained mixologists will challenge you with some great games along the way. Try making a Tom Collins blindfolded! Oooops too much gin in that one!!
3/ Afternoon Tea with Unlimited Prosecco
Quintessentially British. The classical afternoon tea. Sumptuous sandwiches and gorgeous cakes await you and your group. Then throw in unlimited prosecco for 2 hours and that classical afternoon tea can turn into a classic afternoon party! Held at one of the countries leading dining chains they really know how to make your group feel special. What more can we say, Wine and Food wooohoo!!
4/ Twerk School
Move over Miley and Beyoncé, twerking goes back farther than you might expect, with roots coming from New Orleans in the late 80's. Twerking is becoming very popular, firstly because it's a great laugh to learn how to do it properly, but its also a great way to burn off all the calories from those cakes and sandwiches! Our Professional dance teacher will demonstrate and teach you the finer points of twerking and you'll be "booty poppin' the bend over with a shoulder hustle" in no time!! Extra points for demonstrating your new found skills in the nightclub later that night!
5/ Ru Pauls Drag Race Lip Sync battle Extravaganza
Classic TV, we love this show here at Stag and Hen Towers, I've spent many a lunch hour hiding away in the lunch room watching reruns of RuPauls drag race! (this is a fact! Ed) This themed event sees your group split into two teams and after some warm ups from our RuPaul expert you'll be gliding down the runway, lip syncing to some of Rupauls greatest hits whilst showing off the new dance moves you've learnt! I think, as far as I'm concerned, its "Shantay you stay" all the way, girls!
For more information about these and any other activities we provide, give us a call and we can build you the perfect Hen do package for you and your group.