Top Ten Things to Take on a Hen Do
The ultimate hen do survival kit!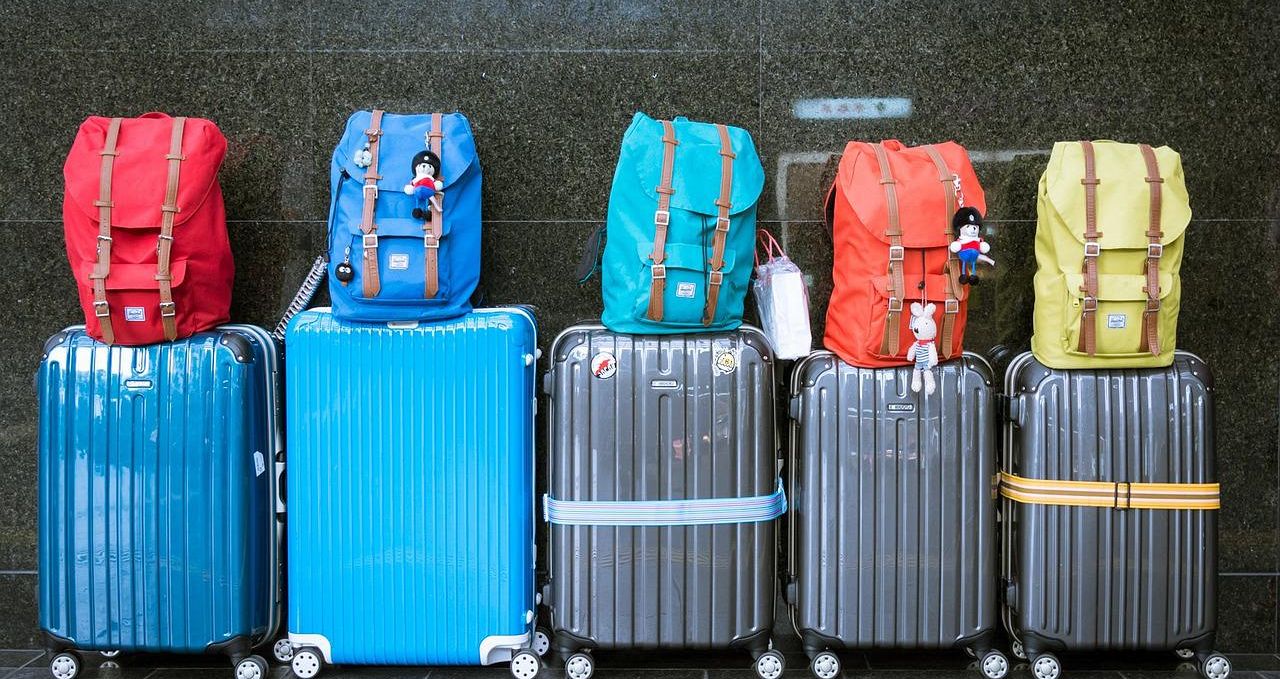 Top Ten Things to Take on a Hen Do
When you are packing your bag and getting ready to go on a hen do, there are certain things you won't want to forget. It doesn't matter whether you are staying local or jumping on a plane and heading to Eastern Europe, these are the top ten essentials that you need to take with you on hen weekends.
10) Sunglasses
I know, I know – we're in the UK, where the odds of needing sunglasses on any particular day are down in the 40% range. But still, they don't take up very much space and if you do need them they are an absolute godsend. Obviously the odds of needing them shoot up if you are going abroad, so why not make sure they are always in your bag wherever you are going?
9) Bluetooth Speaker
Whether you are in a hotel room, an apartment, a hen house or any other kind of accommodation, one thing you'll need when you are all getting ready is some tunes. Given that's the case, taking a Bluetooth speaker is an obvious choice, as it means that you (or anyone else) can connect up and take on the DJ role, ensuring that your evening getting ready is soundtracked by all of the best hits. (Don't forget the charger for the speaker too!)
8) Snacks
Snacks are vital in any hotel room or apartment on hen dos. And we all know that you'll have the intention of picking some up when you get there, but this often doesn't actually happen. There's nothing worse than getting back from a night out to discover you could murder a tube of Pringles only there's nothing open and nothing in your room. It's definitely worth bringing some with you so that you can avoid this awkward situation – especially if you (or the hen) are the kind of person who gets super hangry if you can't satisfy your hunger straightaway!
7) Your best sense of humour
This sounds strange, but bear with me on this one! Quite often on a hen do you'll find yourself with a lot of ladies that you don't know very well – whether they be childhood friends of the hen, current workmates or whatever. The point is that you'll be spending all weekend with these ladies, so ensure that you are prepared for this by making sure your sense of humour is intact and easygoing, so that they can quickly find out just how much fun you are!
6) Phone Charger
This is only so low on the list because it's so obvious that you should already be aware of it! Your phone is your lifeline on a hen do – after all, without your phone you won't be able to call a taxi, track down a missing member of the party or take photos of those memorable hen do moments. Make sure you pack a charger that you know works well and will give your phone the charge it will need to get you through each day.
5) Spare Shoes
For a big night out, a lot of you will be planning on wearing some absolutely dynamite shoes – heels, boots, whatever they may be, they'll make you look amazing. But five hours later when you are looking to walk back to the hotel (or even just looking to walk to the nearest taxi rank), they may be the absolute worst idea you have ever had in your life. So why take that risk? Get a pair of cheap fold up ballet pumps that will fit in your handbag and make sure you have them with you. They will be a lifesaver towards the end of the night, I guarantee it!
4) Emergency Make-Up
Nightclubs are not the friendliest of places when it comes to your make up. They tend to be hot, sweaty and full of people who will accidentally spill a drink on you. That's why it is a great idea to bundle up a small selection of makeup into your handbag (foundation, lipstick, mascara etc) along with some blotting papers so that you can ensure you are looking your best no matter whether it is the start or the end of the evening.
3) Bank Card
You'll need something to pay with, obviously, and a contactless debit/credit card is the easiest way to do that. The important thing to consider, however, is to only take one with you. Obviously when you are drinking heavily, the chances of losing anything (including a bank card) are higher than they would normally be, so minimise the risk by only taking things you absolutely need with you!
2) Painkillers
We all know that one annoying person who doesn't get a hangover after a big night out, and we're all jealous of them. But for the rest of us, painkillers are a vital part of ensuring that your weekend goes as smoothly as possible. Whichever type you prefer (Ibuprofen, Paracetamol, Anadin), make sure you have enough to deal with your own sore head as well as being able to offer them around to other people.
1) Drinks
Of course this is at the top of the list – where else would it be? Going out drinking is great fun, but can often be a little bit expensive if you are starting from scratch. Instead of doing that, therefore, we highly recommend packing a bottle of your favourite spirit (Gin, Vodka etc), so that you can have those all important pre-drinks before you head out on the town.
There you have it – that's the Stag and Hen Experience's top ten things to take on your hen do. It's not a complete list obviously, but we feel that we've managed to include everything essential. What do you think? Have we missed anything obvious? If so, why not tell us about it? We're on Twitter, Facebook and Instagram, so come and find us and let us know what one thing YOU would take on a hen do that we haven't listed here.
The Stag and Hen Experience has been creating the best bespoke hen weekends since 2009, so, if you're looking to plan a hen weekend package anywhere in the UK or abroad, get in touch on 01202 566100 or via this email address admin@staghenexp.co.uk and one of our expert hen do organisers will help you put together a fantastic hen weekend package for you and your group.