Top UK beach hen do destinations
5 of the best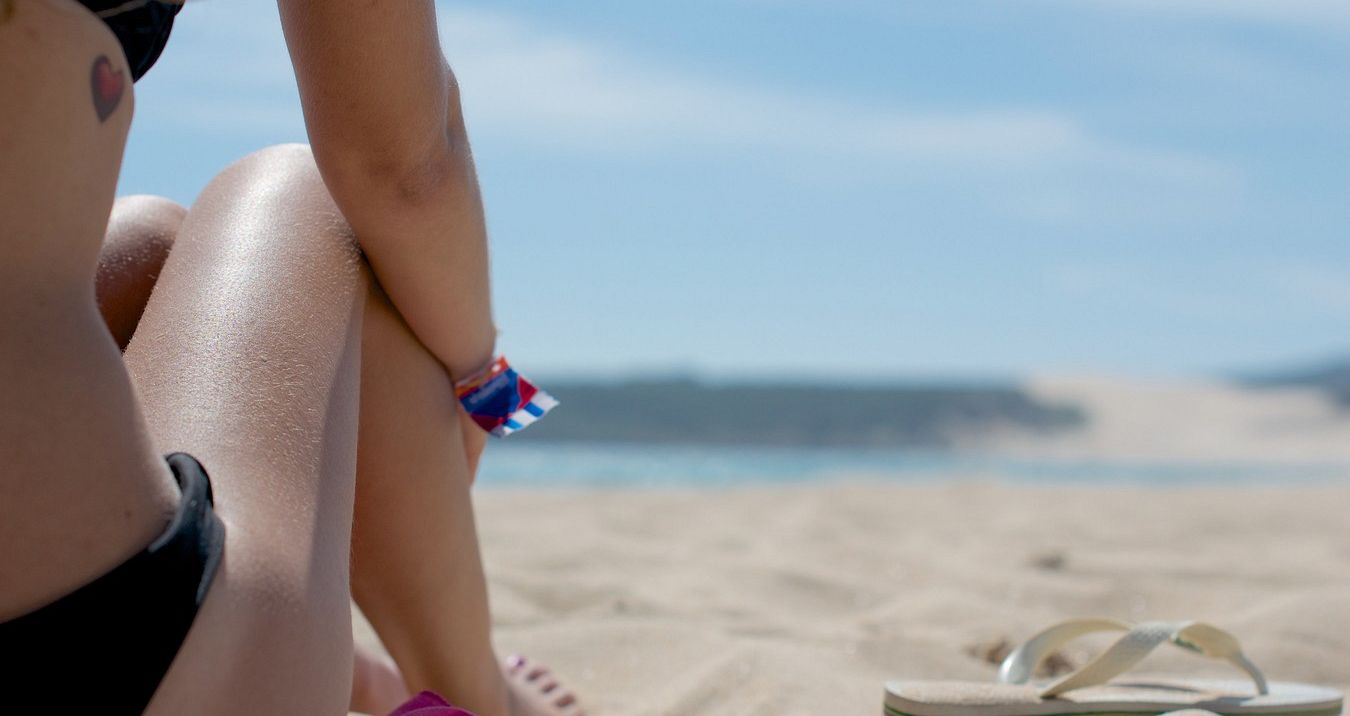 5 Best UK Hen Do Beach Destinations
Thanks goodness Freedom day has passed and can roll on into the into the summer months and finally make plans with our besties and the timing couldn't be better as the weather has been superb. So now is the time to consider a Beach hen do destination if you're looking at planning a hen weekend over the next few months. Picture the golden sands (where sand is available!) a glass of prosecco (or two) relaxing with the girls with some music on the beach or perhaps it's the al fresco afternoon tea, relaxing on the promenade that appeals. To help you decide which beach hen do destinations will suit you the best, we provide you with a brief roundup of what are the very best. So without further ado, here are the 5 best UK Hen do Beach destinations.
Bournemouth Hen Dos
Unsurprisingly at the top of our list, sunny Bournemouth is located smack bang in the middle of the South coast. A Bournemouth hen weekend provides over 7 miles of golden 'blue flag' award winning beaches for you and the ladies to enjoy on your Bournemouth Hen weekend, but the fun doesn't stop there, if you're feeling a little more active you can enjoy some of the many hen weekend activities 'beachside'. On Bournemouth Pier you can take on the exhilarating zip slide from the end of the pier over the water to the beach. A stones throw away you can see your Bournemouth hen do from a different angle by taking a ride in the Bournemouth Eye, a huge ferris wheel that is well situated to take in the sea, beach, Bournemouth gardens and some of the town centre too. A great Insta piccie opportunity! Bournemouth is also well known for it's nightlife, which reportedly has more bars and clubs per square mile than Soho, London, what can would you expect from the South coast's premier tourist resort. There is also a fantastic selection of beachside restaurants, offering all types of world cuisine as well as a wide variety of Bournemouth hen weekend activities available a little further away the town centre. Being a popular tourist destination there is no shortage of quality accommodation, from simple B&B's and hotels to large villas sleeping up to 20 people with swimming pools and hot tubs. If you are looking for a UK beach Hen weekend destinations with plenty of sand and fun then we rate Bournemouth as Number 1 in the 5 best UK Hen do beach destinations, as do many thousands of others!
Newquay Hen Weekends
With it's beautiful rugged coastline punctuated with deep golden sandy beaches, Newquay easily makes this list of best UK hen do destinations by the beach. Newquay is a seaside town on the north coast of Cornwall and is hugely popular as a surfing resort, and the town is very much set up to accommodate the surf lovers, which coincidently, also makes Newquay the perfect destination for a hen do by the beach. The famous beaches at Fistral and Watergate Bay receive most of the plaudits especially from our surfer friends, with their powerful swells kicking up the surf that serious 'boarders' crave. Newquay really is the de facto surfing capital of the UK. With that clientele in mind, Newquay have built the town around this and as such, it offers so much more than the more traditional UK beach resorts. An entire eco system of thriving nightlife and superb activities has grown around it's popularity. This makes it an ideal destination for a Hen do beach weekend, particularly for budding surfers (but not exclusively.) There is plenty of accommodation available to suit all budgets from surf hostels to private housing, but as with all popular hen do destinations the best deals are to be had by those who book early! If you are looking for a lively resort with lots to do and particularly if any of your Hens are keen to surf, a Newquay hen do certainly beloings on a list of best UK hen weekend beach destinations.
Brighton Hen Dos
Brighton needs no introduction as a hen weekend destination and deservedly makes any list that has beach and hen do in the title. Being only about 47 miles south of London it's the number one choice for many Londoners or anyone else coming from the South East region seeking a bit of sun a surf and more importantly, partying! This probably explains how it became known as London by the Sea but this also makes it an ideal beach hen do destination. Brighton is a fantastic destination for your Hen do, with the beach, varied and amazing nightlife, a rocking arts scene and a great selection of quality restaurants and boutique shopping not to mention the stunning Regency and Victorian architecture. Accommodation can be expensive, but there is a wide range of hotels, from basic to boutique and we also offer a fantastic range of large private houses. If you are looking for a UK beach destination with a touch of class then we would certainly recommend Brighton as one of the UK's 5 best Hen do beach destinations!
Torquay Hen Dos
Torquay is beautiful beach resort town on the Devon coastline which has been a hugely popular beach destination since the early 19 th Century. It's as popular now as it ever was especially when it comes to Torquay hen weekends It is the birth place of Agatha Christie and was the setting for "Fawlty Towers". Due to its hotter than average climate and picturesque coastline Torquay is known as the English Riviera and any Hen weekend in Torquay will see why, around every corner is an Instagram picture opportunity and they'll be plenty to see and do besides. Torquay is ideal for your Hen weekend with a wide variety of High Street shops on Fleet Walk and a lively nightlife with a great selection of bars and clubs. Being a perfect beach hen do destination it probably comes as no surprise there are all sorts of water sports available in Torquay for the adventurous, or for the less adventurous there are a good selection of spas and wellness centres to just chill out and relax. Torquay, with its blend of picturesque seaside resort and exciting nightlife is definitely one of the UK's 5 best Hen do beach destinations.
Blackpool Hen Weekends
Coming in at Number 5 in our list of the UK's 5 best Hen party beach destinations is Blackpool. Located on the Irish Sea coast of Lancashire, Blackpool had its heyday as a holiday destination in the 19 th Century, but still remains a busy tourist destination. Blackpool offers your Hen weekend fantastic beaches, the renowned Pleasure Beach and landmark seasonal Illuminations and of course a wide range of choices for restaurants, bars and nightclubs. Blackpool hen do accommodation is plentiful and offers fantastic value compared to other UK beach hen do destinations and range from B&Bs to private houses with hot tubs and spas. If you are looking for a busy, brash, but above all, fun Hen do then Blackpool would be a superb choice for a uk hen do beach destination rates in our list of the UK's 5 best Hen do beach destinations.
This is a selection of our 5 best Hen party beach destinations in the UK, however there are a wide variety of other beach destinations for those who want something a bit quieter and relaxed, with locations such as Woolacombe Bay also being a worthy mention, despite not providing the nightlife options of the larger towns and cities. If you are looking at a more out of the way destination for your Hen party, just let us know!
We recommend, when you are booking your Hen weekend, that you book early to secure the best deals on accommodation and the best time slots for activities.
The Stag and Hen Experience has been creating the best bespoke hen weekends away for over 12 years, so, if you're looking to plan a hen weekend package anywhere in the UK or abroad, get in touch on 01202 566100 or via this email address naomi@staghenexp.co.uk and one of our expert hen do organisers will help you put together a fantastic hen do for you and your group.