Two Star or not Two Star? That is the Question!
Hotel Star Ratings - Explained!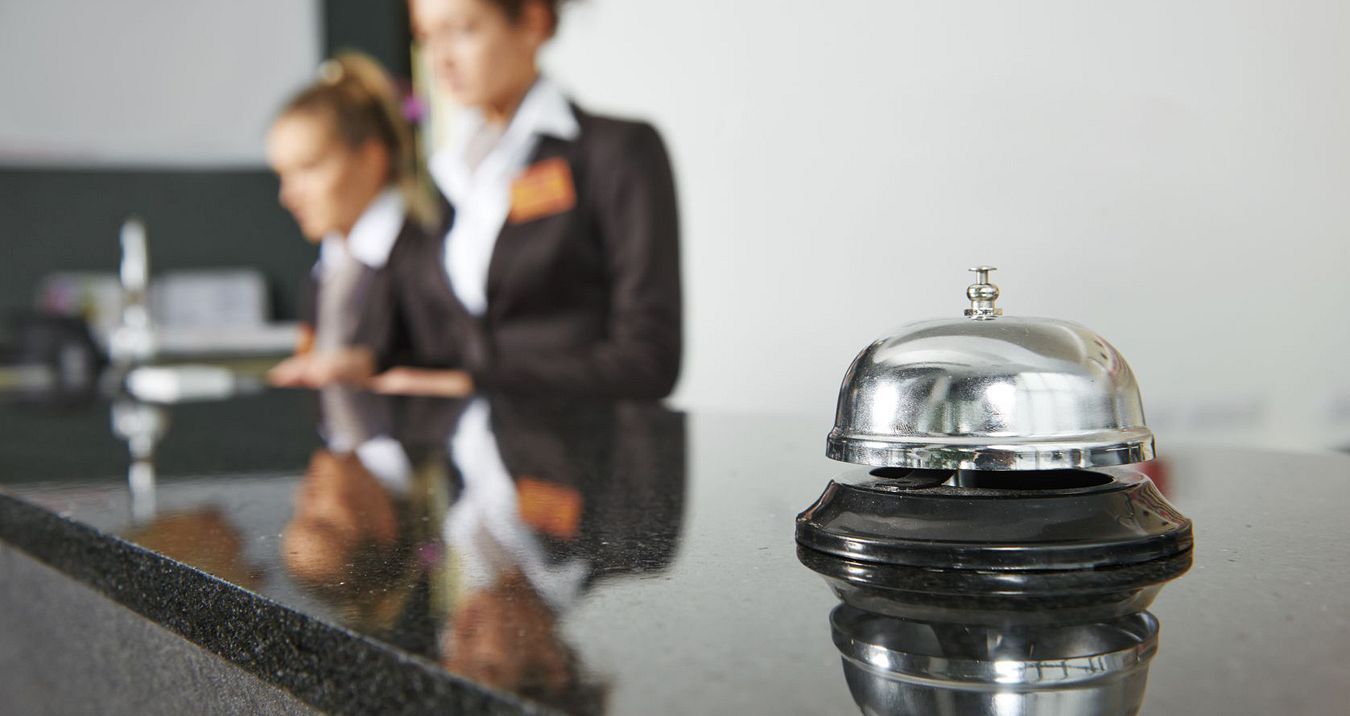 One of the most popular questions that we at the Stag and Hen Experience are asked is:

"What's the difference between a two star and a three star hotel?"

There's a lot of confusion surrounding this, so we felt that it was important for us to clear it up, so that you know what you're getting yourselves into!

In order for a hotel to have a two star rating, it must meet the following requirements:
All bedrooms must have en-suite or private facilities – in other words, when you need the toilet in the middle of the night, you're not going to bump into any strangers! Realistically nowadays pretty much every two star hotel has the facilities en-suite, but a few may have your own private bathroom separate from your room.
Guests must have access to the hotel at all times – so you won't get left outside unless you lose your key... but if you do, they are required to have somebody on call to let you in!
They must have a dining room or restaurant that provides a cooked or continental breakfast seven days a week – so none of you will go hungry (assuming you wake up in time for breakfast!)
The dining room or restaurant must serve evening meals at least five days in every week (unless the hotel is classified as a Metro or Town House hotel, in which case it is exempt)
A bar or sitting area with a Liquor licence – so you won't have to walk very far at all to get your first drink of the weekend.
They must also be staffed during the day, have a reception area and be providing a consistent service open seven days a week.
"If that's what a two star hotel is, then a three star must be better, mustn't it?"

That's the common assumption made by customers – and yes, there are things that have to be better for a hotel to be a three star – as I've shown below:
All bedroom facilities must be en-suite
During the day (7am until 10pm) Guests must be able to access the hotel without a key – so in other words, the reception doors must be unlocked or manned!
Room service must be available during day times and evenings – so you can order drinks and snacks to be sent to your room at a ridiculous price!
There must be an internal phone system – so that you can call the room service to order the expensive drinks.....
The dining room or restaurant must serve an evening meal at least six days in every week, with a bar snack or something equivalent available on the seventh day.
Wi-Fi must be available in public areas – this can still be charged for, but it must exist!
And that's pretty much it! So if you need room service or are planning to eat evening meals in the hotel, then a three star is better for you, but other than that there aren't a lot of advantages really – and you do pay more!

The other thing to bear in mind is that a hotel needs to meet ALL the criteria to be classified as a three star hotel – so if there is a hotel that provides all of the above except they don't have wi-fi available in public areas (for example), then they would still be classed as a two star hotel.
"But if that's the case, what about one star hotels? I've heard that they don't have a bar, make you share bathrooms and are dirty and disgusting!"

Interestingly, any building which is classified as a hotel must have a bar and offer private bathrooms or en-suite for guests, so even a one star hotel will allow you to shower in private! As far as cleanliness goes, there is no difference between a 1 star and a 5 star – it's all about facilities, not cleanliness!

As star ratings are not always the best guide for Hen Weekends, we at the Stag and Hen Experience operate our own rating system to ensure you are getting the best accommodation for your group - as detailed below:
Bronze - This great value option provides you with multi-bedded rooms in hostels, hotels or guest houses
Silver - Our most popular option means that you'll be staying in hotels, apartments or guest houses of a 2 - 3 star standard
Gold - A more luxurious alternative, placing you in four star quality hotels, cottages or apartments
Platinum - The ultimate extravagance - stay in our highest quality five star hotels.
So whatever level of accommodation you want, we've got you covered!
DISCLAIMER – The advice and information in this blog comes from the official AA Hotel Quality Standards Guide. Please note, the star rating information applies to Hotels, not to Hostels, Guest Houses or B&B's, which have their own ratings requirements. Not all Stag and Hen Experience ratings are available in all destinations. If in doubt, please ask!