​UK hotel star rating system for Hen Dos
What do the stars really mean?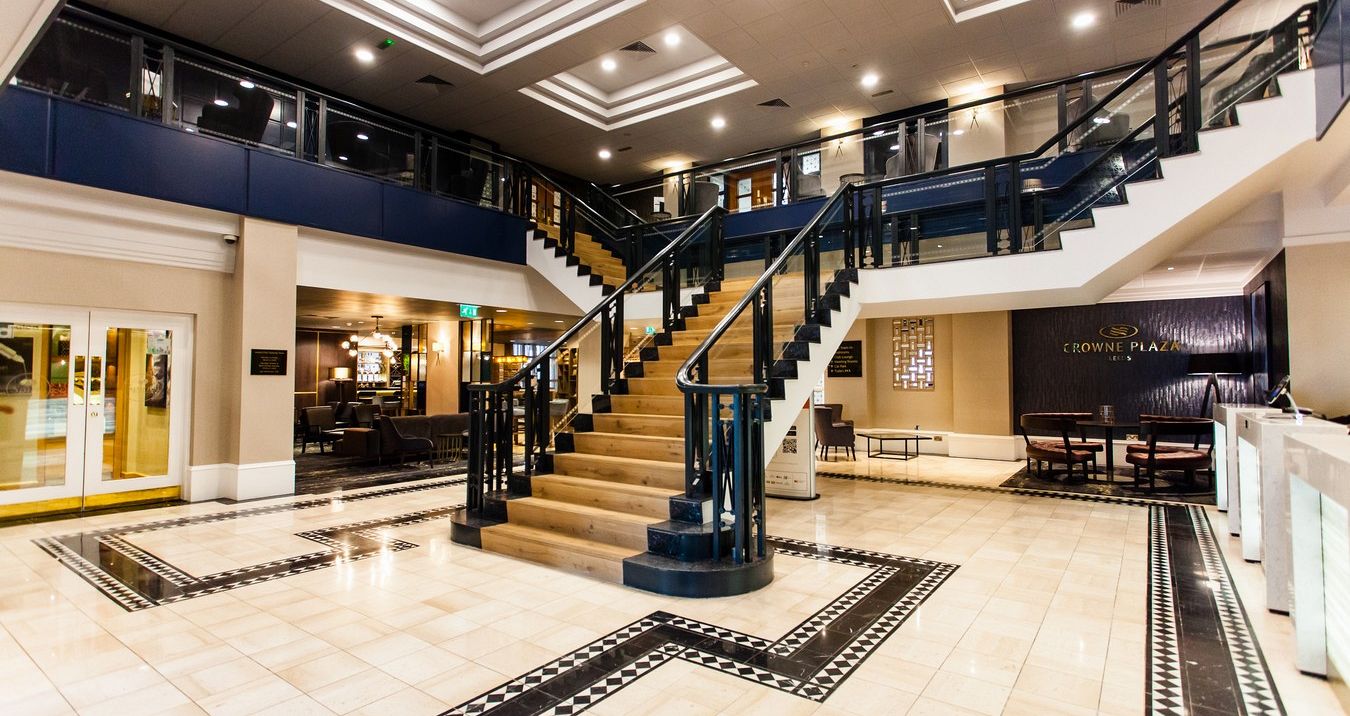 UK hotel star rating system for Hen Dos
One thing we have noticed in the years that we have been successfully organising our awesome Stag and Hen dos is that there are very different attitudes to accommodation between our Stags and Hens. On the whole, Stag dos are satisfied with knowing that the hotel is central and that they have a bed each, although occasionally they might ask whether the hotel has a bar, however as a general rule our ladies are a little bit more curious about where they're due to stay for the weekend and usually want a lot more information. As a rule we use hotels with a minimum of 2/3 stars in the hotel star rating system for our groups, however a lot of people are unsure about what the star rating system actually means. So, what is the difference between a one star hotel and a three star hotel? What is the difference between a three star hotel and a four star hotel? How does a five star hotel get its five stars and justify its higher prices? So, with our Hen dos in mind, to clarify these things a little bit for you, we have done a bit of research so that you don't have to, in order to explain the UK hotel star rating system for Hen weekends as simply as we can.
The UK hotel star rating system for Hens starts with the one star hotel. According to the AA (Automobile Association) and its partners Visit England, Visit Scotland and Visit Wales, who provide the inspections and accreditations, a one star hotel must have a minimum of 5 bedrooms with en-suite or private facilities, needs to be open 7 days a week, with access to guests at all times and a clearly defined reception area. The guest should be greeted by courteous staff offering competent but informal service. To qualify as a one star hotel in the UK hotel star rating system for Hens, an establishment must have all these facilities along with a restaurant serving breakfast 7 days a week and evening meals at least 5 days week and a licensed bar. The hotel must also meet expected standards for hospitality, cleanliness and maintenance.
The next step up from the one star hotel, in the UK hotel star rating system for Hens, is the two star hotel. These establishments are expected to have all the above facilities of a one star hotel with the addition of a television and a phone in the room, however they are held to higher standards of hospitality and maintenance than the former in order to achieve the two star rating in the UK hotel star rating system.
Three star hotels are the next level in the UK hotel star rating system for Hen dos. In order to achieve three stars, a hotel must have all the facilities and standards expected of a of a two star hotel, however in addition staff should be smartly and professionally presented and they must be able to provide their guests with access to the hotel without a key from 7am to 11pm and access with a key at all other times, with dinner served at least 6 days a week. Also mandatory for as three star rating is room service during the day and evening, an internal telephone system for the hotel and Wi-Fi in all the public areas of the hotel.
For those who require that higher standard in service and facilities, there are the four star hotels in the UK. To qualify for a four star rating a hotel must have all the required qualifications of a three star hotel, however in addition it is expected that the hotel public areas be well appointed, staff be professional and uniformed and that there is a 24 hour room service with full breakfast and dinner options, as well as a restaurant, which should be open to both residents and non-residents for breakfast and dinner every day. A further condition is that en suite bathrooms must have thermostatic showers and all bedrooms should have Wi-Fi, with elevated staffing levels giving on duty staff for 24 hour access to the hotel. As a further qualification for a fourth star in the UK hotel star rating system for Hens, a hotel must offer an enhanced level of service, for example afternoon tea for guests, assistance with luggage, or meals at lunchtime. Often four star hotels will have additional facilities for guests, for example swimming pools and Spa facilities, however this is not essential to receive a four star rating.
The current highest grade of hotel according to the AA, who provides the UK hotel star rating system for Hens, is the much coveted 5 star award. To achieve this exalted status, a hotel must meet all of the exacting standards required of a four star hotel, in addition to a number of further facilities and standards. First a five star hotel needs to be open all year round and guests should be greeted at the entrance to the hotel. In addition, for a hotel to receive the highest ratings, customer care needs to be proactive, with nothing being too much and all the customers reasonable needs anticipated by impeccably presented staff. It is recommended that where there is a market need a five star hotel should have multilingual staff as well. All the accommodation and the public areas should be luxurious and further requirements to attain a five star award in the UK hotel star rating system for Hens are additional facilities for guests, for example a business centre, swimming pool, spa or perhaps an additional dining area and also more advanced services such as a concierge or valet parking. The restaurant at a five star hotel should also be open every day of the week for all meals and should also have a high quality menu and wine list to achieve the top rated award.
There you have it, hopefully we've given you a bit more of an insight into what it all means and whether you really need to spend the extra money on your hen weekend to go 4 star instead of 3 star, because in all honesty what facilities will you really need on a weekend away where you'll spend most of your time out enjoying time with your besties and the town/city.
The Stag and Hen Experience has been creating the best bespoke hen weekends since 2009, so, if you're looking to plan a hen weekend package anywhere in the UK or abroad, get in touch on 01202 566100 or via this email address admin@staghenexp.co.uk and one of our expert hen do organisers will help you put together a fantastic hen weekend package for you and your group.