Unique and bonkers Stag weekend activities
How many of these started over a pint!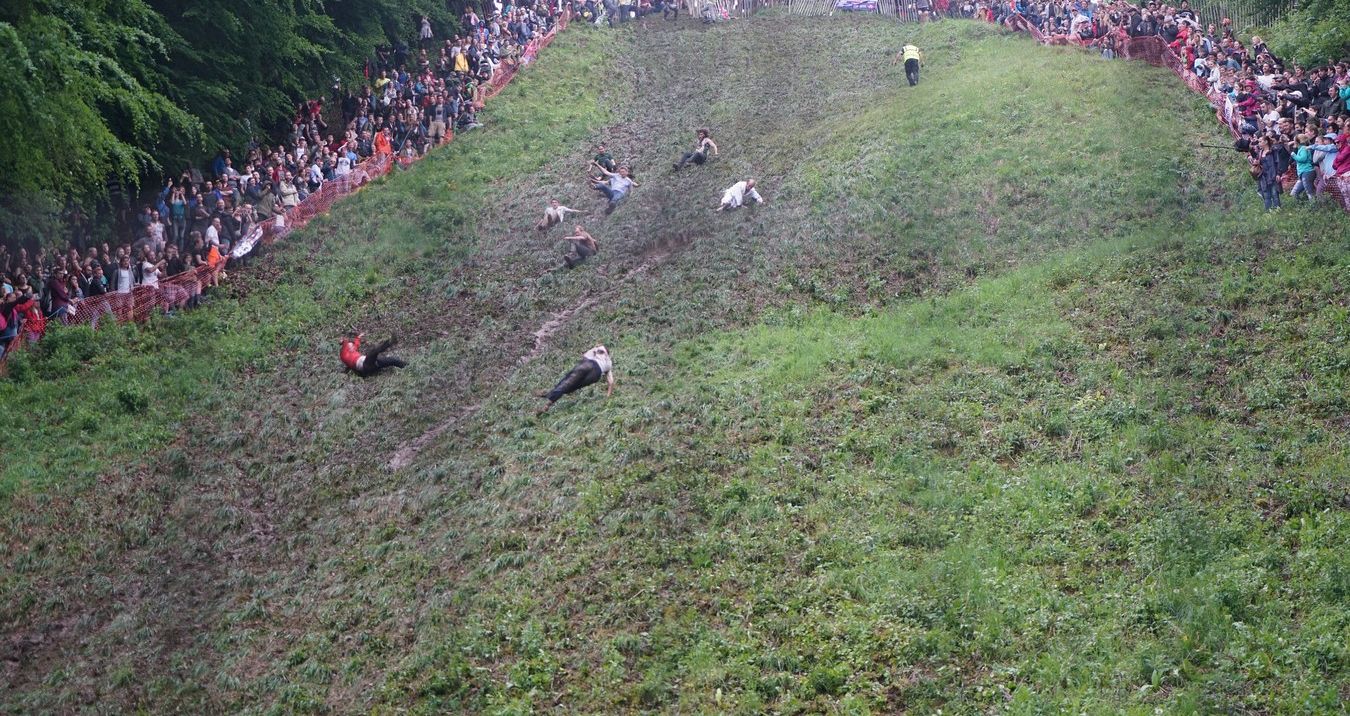 Absolutely bonkers things you can do on your stag weekend
When looking at Stag Weekend Destinations we find many stag do groups choose their destination based on the activities that are available. Sometimes certain stag weekend activities are available nationwide but some are, lets just say, a little more unique and exclusive. So if you're looking at some absolutely 'off the wall' activities for your stag weekend, look no further because below, we take a look at some of the more unusual stag weekend activities you can take part in on your stag weekend.
Chess boxing
Chess boxing, A Dutch invention, puts opponents to the test by mixing the mind and the body. Beginning in 2003, when two boxing friends agreed to take a friendly rivalry to the next level, probably over a pint or after devouring some space cake, Chess Boxing was born. Surprisingly Chess Boxing is pretty common throughout Europe, with large events put on featuring strong competitors from England, Finland, and Germany + others.
Chess Boxing made national news headlines in 2017 when Toby White, a Liberal Democrat, faced Jonathan Arnott, a UKIP MEP. The match was short-lived, as White knocked out the UKIP candidate in the first round of boxing. The poor lad was a whizz at chess This video is available on YouTube and should be viewed by everyone, regardless of political affiliation!
Returning to the topic at hand, what is Chess Boxing? Chess boxing consists of 9 or 11 rounds of simultaneous chess and boxing before a TKO, KO, or Checkmate is reached. It provides a new twist by putting the pressure on players to play strong chess while being timed and recovering from 3 minutes of boxing. This is a fantastic thing to see, so if you have some gloves or socks if needed, a ring, and a chess board, why not give it a shot yourself? You never know who could be a stag weekend Chess Boxing world champion!
Bog Snorkeling
Bog Snorkeling was conceived in the UK in Wales in 1976 "over a few pints of beers, (surprise surprise!)" The first Bog Snorkeling event open to everyone was held in 1985 and has since been held as a world championship event due to its popularity. But what is bog snorkeling in the first place? Well, a bog a patch of vegetation that forms in wetlands/bodies of water. They usually contain peat and other plant matter that accumulates and juts out in water. Since they're so many in wetlands, it becomes a challenge to swim or manoeuvre around adequately, hence the event!

The rules include wearing snorkels, a mask (not for anti-maskers!) and flippers and "bog snorkel" across a 60 yard (55m) stretch twice Some people also wear wetsuits, but that might be a hindrance if you're looking to smash the world record of 78.81 seconds set in 2018. Did we get to the best part yet? You can't swim using conventional methods! You must instead rely on flipper power. An interesting obstacle to add to an already mind boggling sport.

Bog snorkeling is the perfect stag do activity on a stag weekend and Wales, overall, is an excellent stag weekend destination for a few mates to go sightseeing and explore the culture, nightlife and more importantly pubs! This could be one of those side excursions that becomes one of the more memorable moments in the stag do, and there's never a bad time watching a rather intriguing and very competitive sport in the summer!
Cheese Rolling
One of the more popular yet equally bonkers things to do here in this list, cheese rolling is an annual, free for all event held in Gloucestershire on Cooper's Hill, where a bunch of people chase a roll of cheese down a hill (and never succeed). A Gloucestershire stag weekend with you being able to boast about participating/winning/not breaking a bone in this event would be fantastic. Besides, what's more authentic than Gloucestershire cheese rolling?
We're not entirely sure why or how this is such a huge sport, but it is, and it perhaps appeals to a primal part of our brain in such a way that it's become something of a global sensation. While many may not know of this "sport" by the name of cheese rolling, we've all at some point seen videos like this and wondered how fun or painful it will be. Why is it painful? Well, people who participate usually have splinters or broken bones and other injuries that can be a serious downer. Honestly, what else can you expect when rolling down a 1:2 hill chasing a roll of cheese that literally cannot be caught? The winner get the cheese! A memorable stag weekend activity for sure!

On another note, does anyone want to nominate Macaulay Culkin as the roll of cheese this year?
Great Spanish Tomato fight (La Tomatina Festival)
The Great Spanish Tomato Fight or the La Tomatina festival is one of the most popular Spanish traditions and festivals known to the world. Started because there was excess tomato that was grown year after year, the Tomatina festival takes place in Bunol, which is a short ride (40km) away from Valencia, which is the nearest airport. A Spain Stag activity in the warm, mediterrainean town of Bunol is the perfect stag party according to us!
What the festival is is basically just a huge number of people throwing squashed tomatoes at each other, but there's other fun activities that usually pop up in the moment and you get to meet and play with some interesting and beautiful people! There's also the vintage and authentic small town Spanish feel and while Bunol is a tourist spot, it's also a great place for a stag night after you've washed off and found a couple of pubs or other events nearby!
Some things to keep in mind include that only 20,000 people are allowed to come and indulge in the festival, and that it's quite likely to lose something or mildly injure yourself when you do come. It's also common etiquette to squash the tomatoes before you throw them.

Don't carry many valuables, wear clothes and shoes you're willing to dispose of and please don't wear flip-flops because you will lose them.

Conclusion
What do you think of this list? Is there anything we've missed? Let us know! 2021 has been a rough year so far with the re-imposed lockdowns, so please do stay safe when indulging in this crazy list of activities and, most importantly have fun!
The Stag and Hen Experience has been creating the best bespoke stag weekends away for over 12 years, so, if you're looking to plan a stag weekend package anywhere in the UK or abroad, get in touch on
01202 566100
or via this email address
naomi@staghenexp.co.uk
and one of our expert stag do organizers will help you put together a fantastic stag do for you and your group.