When Stag Do Pranks
Go Wrong!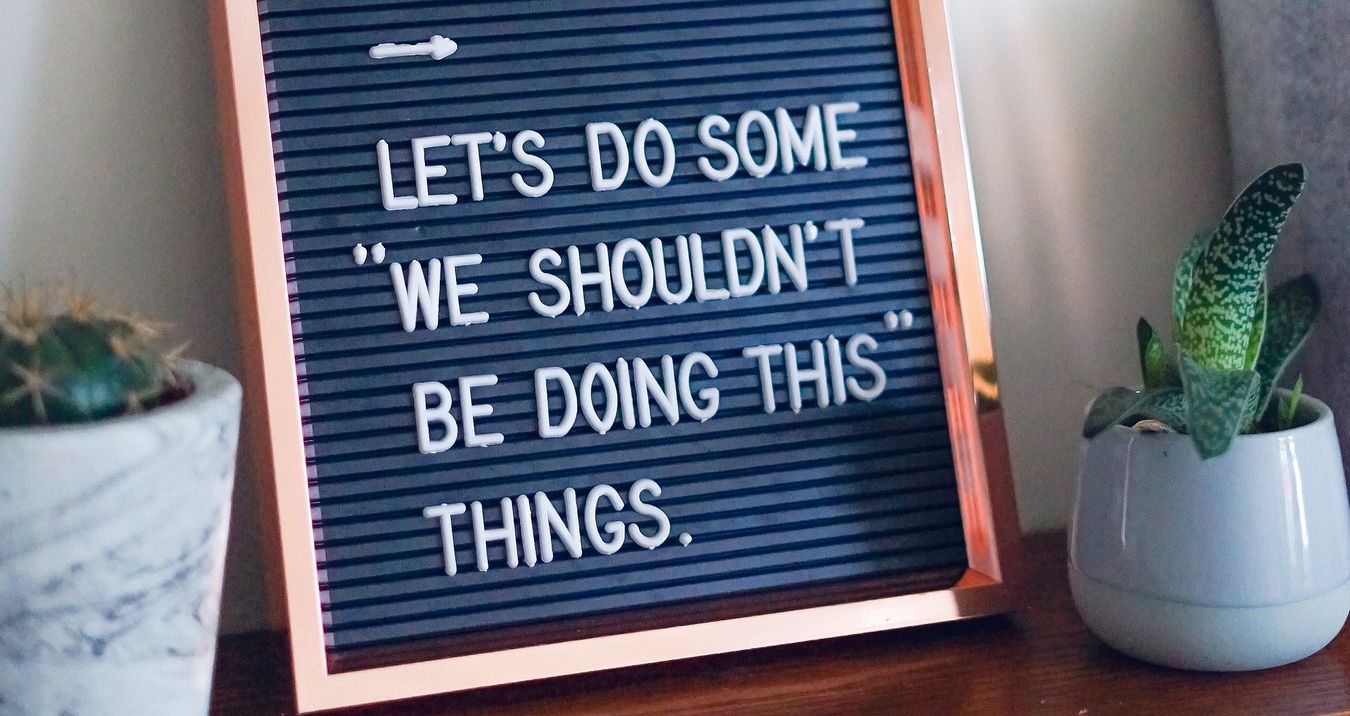 When Stag do pranks go wrong.
When you get a group of lads together, particularly for the last night of freedom for your stag do, then pranks have a habit of being played! Traditionally this was kept simple, with stripping the stag naked and tying, handcuffing or cling filming him to a lamppost, however in recent years people are becoming more and more creative with their stag do pranks. Although often hilarious, sometimes these pranks are not thought through as carefully as they could have been and on occasion, backfire badly. So here are some cautionary tales where stag weekend pranks coud have been (ahem) better thought out!
The stag weekend kidnap is a popular prank, but be careful you don't go too far! Ollie McAnich from Somerset came down with shingles as a result of the stress of being kidnapped by 16 of his mates, wearing balaclavas and setting off smoke bombs, who bound him, gagged him, threw him in the back of a van and drove 100 miles before dressing him in a mankini and making him cycle 10 miles on a rusty bike to his stag do. As a result of his shingles Ollie was not able to see his bride to be (who was surprisingly in on the prank!!) for a month and almost missed out on his own wedding. A classic example of what happens when a stag do prank goes wrong.
Ben Goldsmith's Stag do prank on his friend, Alex Tulloch is the stuff of legend, but almost got Ben banned from Alex's wedding. Ben (son of billionaire financier Sir James Goldsmith) also decided to pull the Stag do kidnap prank, however the trouble with inviting a billionaire to be your best man is that they have an awful lot of resources that they can dedicate to pranking. After a raucous night out in LA, Alex and two others were arrested at two in the morning by two uniformed LAPD Police officers, taken to a police station and kept in separate holding cells with various intimidating, tattooed felons, before being taken to an interview room. When Alex told the arresting officers he was getting married in a week, he was told it could be up to two weeks before they could see a judge! Alex, his bride and her parents struggled to see the funny side of this particular stag weekend prank and threatened to disinvite Ben, however they eventually relented and he was allowed to attend the wedding. The point to remember here is that when stag do pranks go wrong you could end up missing the wedding or end up in front of a Judge!
Craig and Bradley Barnett made headlines when their Stag do prank went wrong. These two bright young sparks purchased half a dozen chickens on their way to a Stag do in Bournemouth. They dumped the chickens in the Stag's hotel bathroom as a "surprise" and headed out for a night on the town. When the twelve-strong party returned, CCTV footage captured them, some in their boxer shorts, drunkenly releasing the chickens in the car park. One of the chickens was later found dead and another was eaten by a fox, two of the chickens were never seen again and two were found in a terrified state in the carpark by RSPCA officers the next day. Bradley, 21 and Craig, 23 were arrested and prosecuted under the Animal Welfare Act 2006 and fined by Bournemouth Magistrates Court.
For a badly thought through prank with unpleasant repercussions, we must head north of the border to Glasgow. In 2015, whilst heading out to Berlin from Glasgow Airport, one merry prankster thought it would be hilarious to put a fake bomb in the Stag's luggage. Consternation arose as the bag went through the X-Ray machine and the bomb was detected. The 26 year old man from Glasgow was forced to come clean as security staff began to shut down the area and panic began to spread. Although it was not a real bomb the young man was arrested and put in front of the Paisley Sheriff's Court the following month. The rest of the Stag do were allowed to travel on to Berlin without their practical joker. When stag do pranks go wrong, it is best not to get arrested for suspected terrorism!
It's not just Stag do pranks that can go awry; Hen do pranks can backfire as well. A popular Hen do prank in Spain is to handcuff the Hen to a dwarf for the evening. In 2014, an unnamed woman from Valencia gave birth to a baby. Throughout her pregnancy her husband had thought that the baby was his child; however when the baby was born with dwarfism the woman broke down and confessed to her husband that she had slept with the dwarf stripper on her Hen weekend proving that hen dos can be equally.....interesting!
In conclusion, we would suggest that if you are going to prank your Stag do, it is best to avoid anything that will cause physical or psychological trauma to the Stag, the involvement of Police, RSPCA, Anti-terrorist Police or Courts, the upset of the bride to be, the attendance of bomb squad units and, of course, pregnancies!
The Stag and Hen Experience has been creating the best stag dos away for over 12 years, so, if you're looking to plan a stag do package anywhere in the UK or abroad, get in touch on 01202 566100 or via this email address naomi@staghenexp.co.uk and one of our expert stag do organisers will help you put together a fantastic stag do for you and your group.