Why choose a UK hen weekend Destination.
10 Reasons why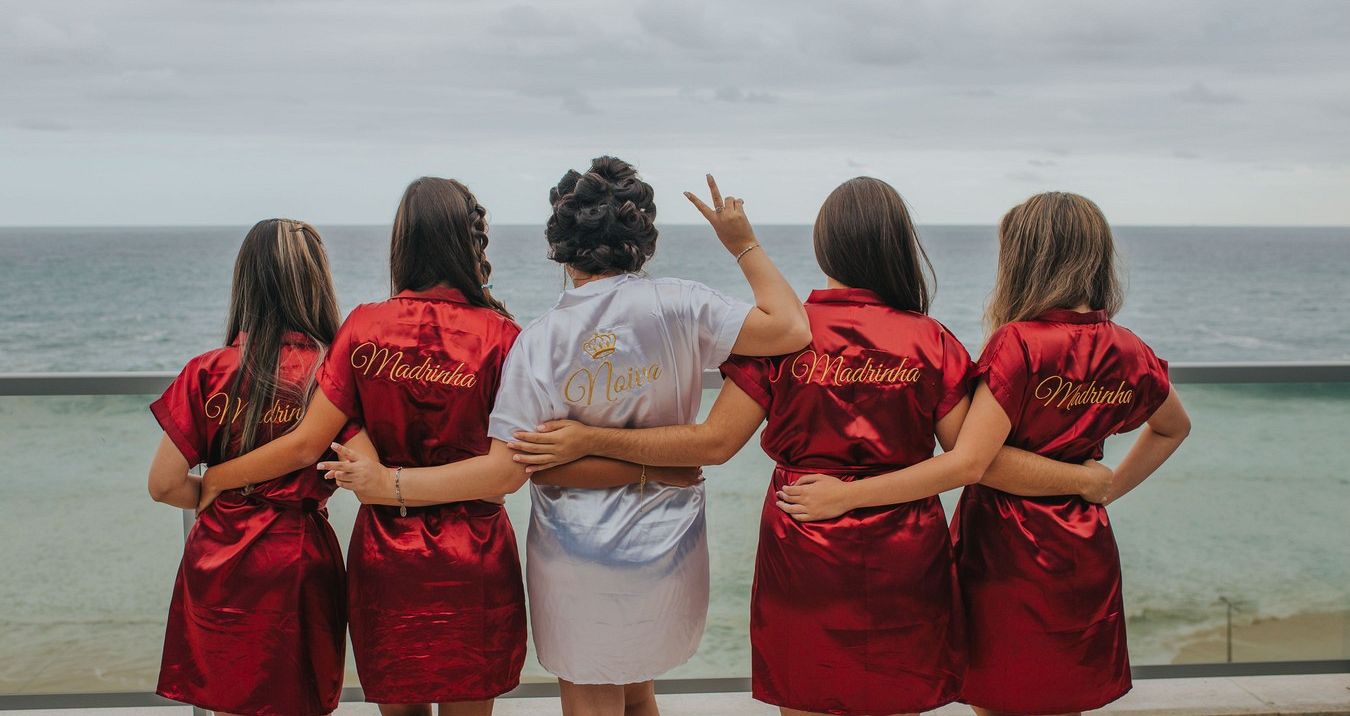 10 Reasons to have a UK Hen Weekend
"Where should I go for a hen weekend? Should I have the hen do in the UK or go abroad?" These are the first two questions asked of us by more than ninety five percent of all hen weekend enquiries. And the real answer is that we can't tell you – some people prefer one, some prefer the other. But what we can do is give you our own top ten list of reasons that you should have a UK hen weekend.
10) No Money Worries
We've all found ourselves in a situation where we are confused about money when we've gone abroad for a holiday. How much is this in pounds? Is this a good price? Can I get money out of the bank or will they charge me? Would I be better off paying on my credit card? And that's when you're going with your family. On a hen weekend there's very likely to be more attendees.
It's never an insurmountable problem (which is why it's low on our list), but one of the big advantages of having your hen weekend in the UK is simply that you know how much things cost normally and how much you are being charged, so you can easily make a rational decision without having to convert things into different currencies and back again, simples!
9) You speak the language
Another simple one this, but for some people it is a deal breaker, going abroad will obviously mean that you'll probably need to do some communicating with people who speak a different language from you. Sure there are people who find it's exciting, learning a few lines like "please may I have a large glass of rose" or "how much is that lovely pair of shoes" –While speaking in different languages is not necessarily a problem, it must be said that having a UK hen weekend eliminates this language barrier problem altogether, as you all speak the same language!
8) See the Sights
Visiting a big city abroad can be a pretty intense experience, and quite often groups find themselves just going to their hotel, their activities and the bars, but not exploring the city. UK destinations, on the other hand, tend to offer a wide range of sights to see, which is a great way to spend a couple of quiet hours on your UK hen weekend.
7) Lots of Locations
Your choice of hen weekend destinations within the UK is absolutely huge, so no matter what kind of place you are looking to visit, be that a city break like London, Cardiff or Edinburgh or you may prefer a bespoke hen weekend cottage sitting serenely on the outskirts of a town, whatever your preference you'll find a UK hen weekend destination to suit you.
6) Easier to Organise
Again, nothing about travelling abroad is impossible to organise, but it does put an extra layer of organisation onto the maid of honour, making sure everyones passport is up to date, ensuring you're on the same flight and sitting together on top of having to arrange the hen weekend activities, accommodation and nightlife at the hen weekend destination, but you also have to ensure everyone has the itinerary, wrangle passports and make sure that everyone is in the right place at the right time to catch the flight, because it won't wait for you! Doesn't a UK hen weekend destination seem easier?
5) Cheaper and Simpler Travel
There's no real way to look at a hen do abroad without having to think about the travel. Flights can be awkward to arrange and you all need to get to the airport on time (or in most cases, an hour and a half early) plus there's the additional cost in getting to the airport, whether that by cab or drive yourself and pay for fuel and parking. There's also very little leeway when it comes to timings, so if you have people who can't all meet at the same time for boring real-world reasons (such as children, work, etc) then organising flights out is even more of a headache. On the flip side, by choosing a UK hen weekend destination you can easily drive to places or get public transport which tends to be cheaper than a plane + getting there and much more flexible.
4) British Food and Drink
This is going to sound strange, but we often find that people who go on UK Hen weekends have a greater variety of food and drink than those who go abroad. This is usually because when you are abroad you end up eating and drinking in the touristy restaurants, which serve the same set menu of things over and over again, whereas in the UK we are all comfortable enough to go to restaurants that serve different cuisines over the course of the hen weekend.
3) Low Risk of Problems
We've all lived through some of the weirdest times in living memory with the pandemic of the last eighteen months, and while that is starting to die down here in the UK, obviously it hasn't actually gone away, and is affecting other countries at different rates. Which means, at the moment, there is a greater risk of issues occurring with a European hen do than with a UK one. If something happens the week before you travel and the country is put on the red list, or imposes its own restrictions stopping you from going, that's really going to throw a spanner into the works, whereas a UK hen weekend destination you know that the restrictions on the hen weekend will be the same as the ones you are used to at home!
2) Bigger range of activities
You may think that activities abroad are better, and you may think that there are some things you can only do abroad – and while that is true, it's not true for anywhere near as many activities as you think. The vast majority of activities that are available for hen parties are available in the UK – in fact, the selection we offer here is easily one and a half times the size of what we can offer across all of our European hen weekend destinations.
1) More Options for Different Budgets
UK Hen weekends are not always cheaper than European ones – there are some destinations that are absolute bargains. However, there is always a base level of cost for a non-UK hen weekend, as you'll need to pay for the flights on top of everything else (no matter how cheap everything else is!). That base level may cause budgetary problems if you are trying to manage a hen do with a strict budget to ensure that everyone who wants to come is able to. UK hen weekends, on the other hand, have a huge variety of budgetary options, so whether you are looking for a basic under £80 per person package, or whether you are just trying to stay as cheap as possible at a particular destination, a UK hen weekend gives you more flexibility.
So there you are, the Stag and Hen Experience's top ten reasons to book a UK Hen Weekend. Has that helped you make up your mind? Would you like us to tailor make you a quote? If so, please get in touch and we'll help you to plan your perfect UK Hen do.
The Stag and Hen Experience has been creating the best bespoke hen weekends away for over 12 years, so, if you're looking to plan a hen weekend package anywhere in the UK or abroad, get in touch on 01202 566100 or via this email address naomi@staghenexp.co.uk and one of our expert hen do organizers will help you put together a fantastic hen do for you and your group.