Why not Try: Glamping
If you're looking for something new, Why not try Glamping!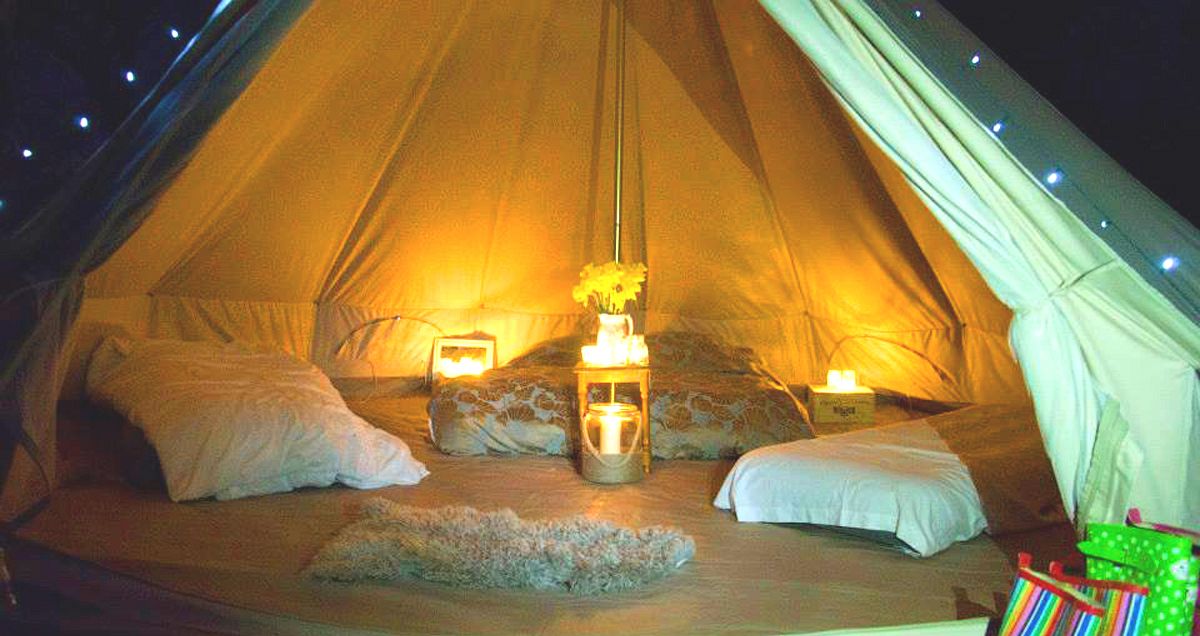 As we all know, people have different ideas of what a fun weekend away is. Some people are all about nightclubs and drinking, some are all about shopping and style, and some are all about rest and relaxation .
This can mean that you have trouble trying to pick where to go and what to do for your Hen Weekend. A weekend clubbing in Ibiza may appeal to some people, and be other people's idea of hell, whereas a relaxing weekend away will often appeal to more people.
And if that's the kind of weekend that you are after, then Glamping is a perfect fit. You'll get to stay in the poshest tents you've ever seen, with real furniture, great facilities and lots of food options – no cooking beans in a tin here!
But the real appeal is the relaxation of the whole scenario. You'll be in a field, away from civilisation, with beautiful views, comfortable beds, and no curfews or neighbours that you might annoy – what could be more perfect? We at the Stag and Hen Experience can also arrange for activities to entertain you during the day, either on-site or nearby, and if you want a big night out in the local town or city, we can arrange that too – including transport there and back!
So if you're planning a Hen Weekend for the girl who's not a big clubber, and she just wants all her girls to be together, then glamping is definitely an option to choose.