Why Not Try: Sausage Making!
A meaty activity for your stag weekend!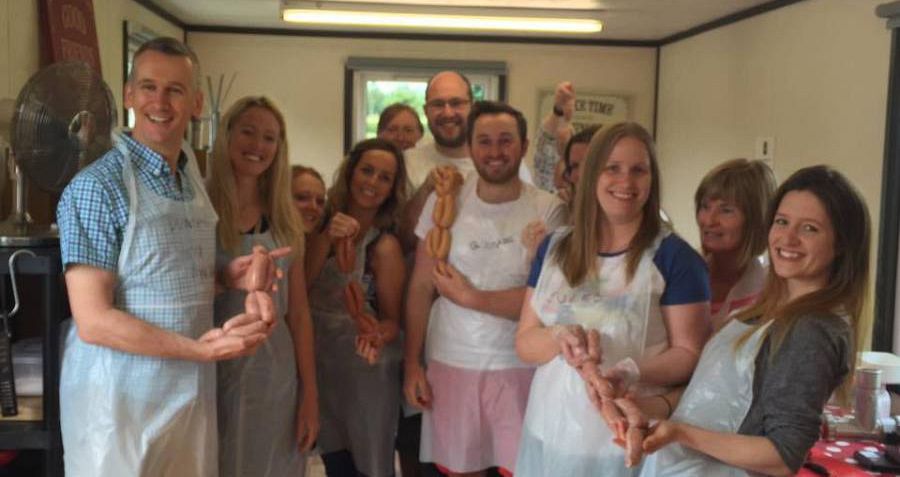 We've talked before about the need for different stag do activities - and often "different" ends up meaning extreme or overly physical. So this time we thought we'd bring it down a notch, and talk about something that everyone likes.
Sausages.
Well, almost everyone likes them. Apart from vegans and vegetarians - if you're of that nature, then you may want to leave this article and read something else, as sadly this option is not likely to be for you!
But for those of us who like to eat meat, this is a brand new and exciting activity for you.
Our Sausage Making activity will give you the chance to experience making sausages from beginning to end - starting with boning out a shoulder of pork, and ending with a sausage taste-test to see who makes the best! In between you'll get to discover the different flavours of sausage, try to stuff your own sausage and see if you can master the magic skills of sausage linking.
And, of course, as well as taste testing everyone's sausage, you get to take your own home, so that you can enjoy the rest of them with a beer or three - a perfect way to finish up this remarkable activity!