Why not try: Tower Jump
Can you master the drop?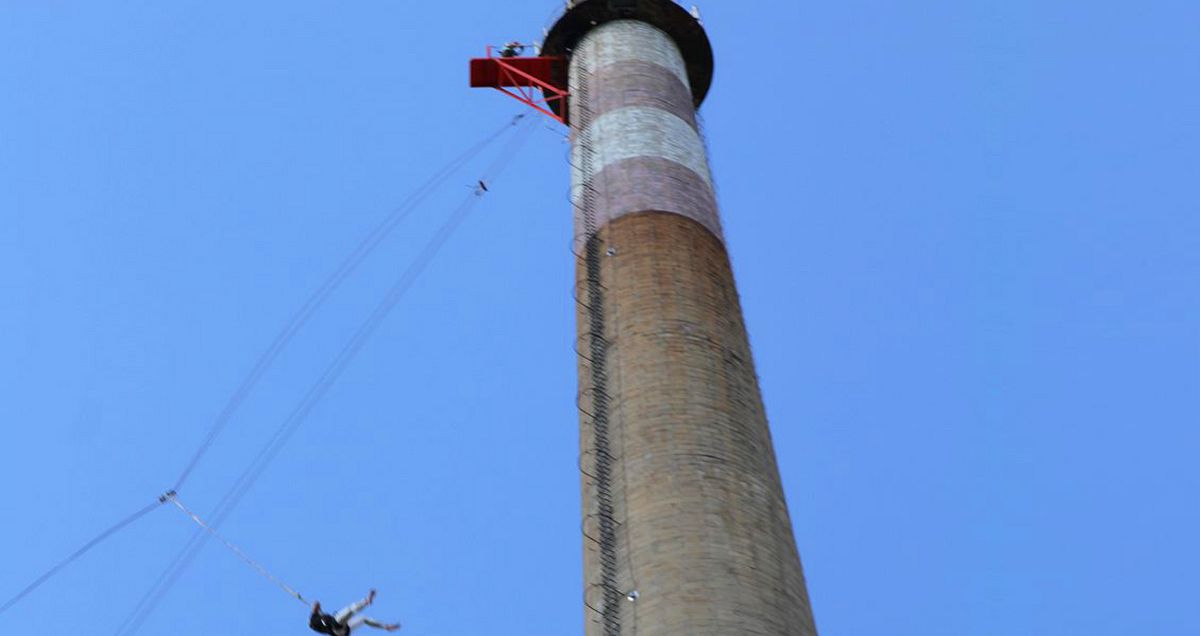 Often, in the early stages of planning a stag weekend, the idea of getting the stag to do something extreme comes up. Sky-Diving or Bungee Jumping are the traditional options, although both do tend to be quite expensive, and (especially in the case of Sky Diving) involve the rest of the party spending a large amount of time waiting around, as it takes forever for the stag to get into position!
This can be OK, as it means that the rest of you can enjoy a beer or three while you wait, but that often means that the Stag ends up as the most sober man on his own stag do, which is never the ideal situation.
So what you need instead is some kind of extreme activity that you can all take part in, but which doesn't push your package price up to extreme amounts. Well, thanks to a new activity we are able to offer in Bratislava, you can experience the best of both worlds.
Our Tower Jump is not for the faint-hearted, as you will leap from a tower 110m in the air and free-fall towards the ground for nearly four full seconds before the breaking system kicks in. And while four seconds may not sound like a lot for someone standing safely on the ground, when you are hurtling towards the earth at maximum velocity, it will certainly be a memorable experience! If you don't believe me, just watch the video below and you'll see exactly what we mean!
Doesn't that look both brilliant and terrifying? What are you waiting for, arrange a trip to Bratislava today and you can experience this thrill-inducing activity with you and your mates.
Credits: Action Zazitky, Music: MAJSELF - ENDORFIN prod. Grizzly, Foto: Silvia Baxová, Video: Robert Vokál