Wild Hen Party Activities
5 of the best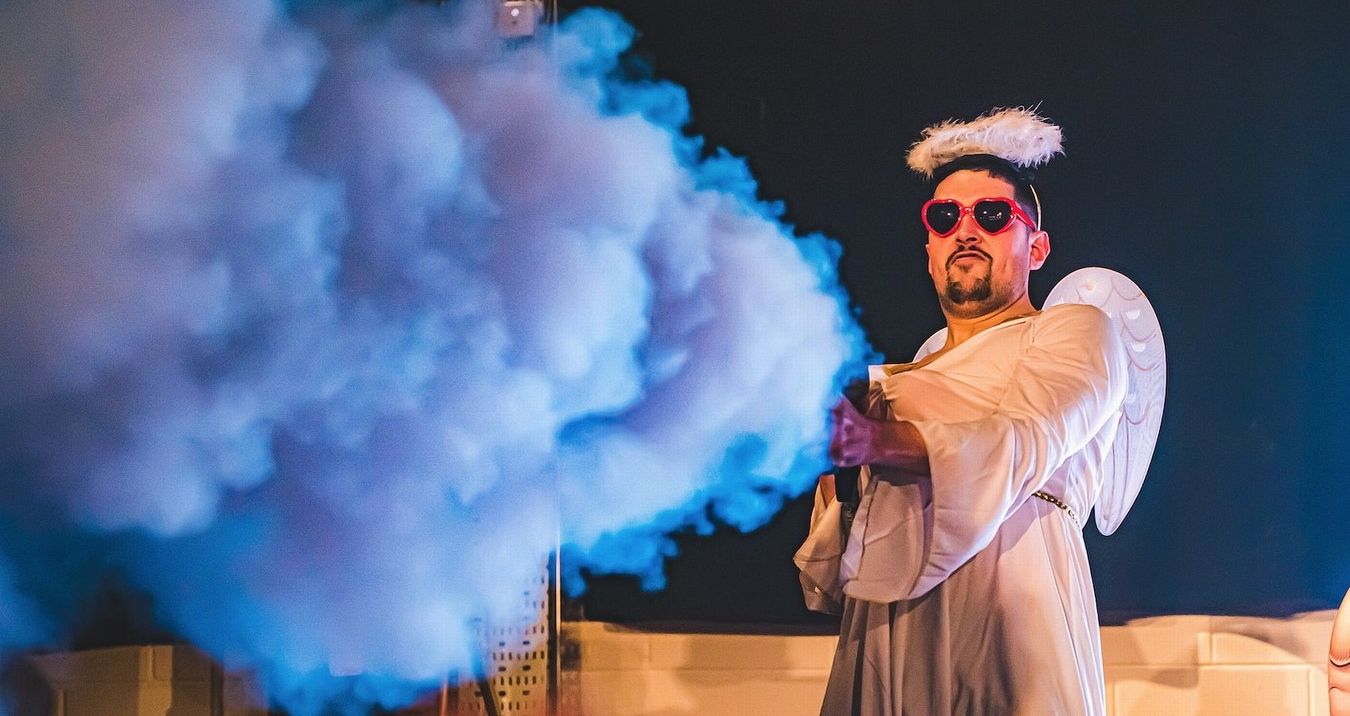 5 Wild Hen Party activities
Sometimes our Hens want something a little bit more out of the ordinary for their Hen weekends. Afternoon Teas, Pamper Sessions and Crafternoons are all well and good if you want to have a nice chilled Hen weekend, but what if you want to do something a bit wilder? Here at the Stag and Hen Experience, we are here to help you decide, with our selection of 5 wild Hen party activities.
Bingo Lingo
The first of our 5 wild Hen night activities is a recent favourite, Bingo Lingo. Every Hen weekend calls for a wild night out and that is exactly what Bingo Lingo provides. Bingo Lingo has been operating in Cardiff for the past 8 years and is now available in major Hen weekend destinations such as Bournemouth, Bristol, Liverpool, Birmingham and Manchester. Bingo Lingo is an updated Bingo for the party generation, combining Bingo with prizes, huge party anthems and interactive hosts. Prizes vary from pocket money, to the bizarre, with one "mother of all prizes" and can be won by onstage battles, including twerk offs and lip synch battles. The prizes have been known to vary from Darth Vader outfits to a pack of Krispy Cremes and even an actual car! Expect chaos and confetti, dancing and hilarity and of course lots and lots of booze. Bingo Lingo is absolutely in no way a family friendly activity but you are guaranteed to have a wild time and that's why it makes our pick of 5 wild Hen do activities.
Funny Boyz
Next up on our selection of 5 wild Hen do activities is Funny Boyz . If you are in the mood for some sassy drag cabaret then Funny Boyz is for you! Brought to you by the talented Linda Gold and her team, Funny Boyz includes fun games such as Benidorm Bingo to get you all going, and includes plenty of drag cabaret for an evening of riotous fun. Entry to Funny Boyz includes a glass of bubbles to get you started, your tickets for Benidom Bingo, unlimited popcorn and your very own drag chaperone to make sure that you have the best time possible. All we hear in our feedback is how much of a good time our Hens have at Funny Boyz and that's why we recommend it as one of our 5 wild Hen weekend activities. Don't be shy, give it a try, you won't regret it!
Party Boat
Another pick for our choice of 5 wild Hen do activities is the hen Party Boat. Everyone loves a Party Boat, with DJ's playing all the best party anthems and a dance floor and a bar (of course) and that's why it makes it into our selection of 5 wild Hen do activities. It doesn't matter whether you're partying in the sunshine off the coast of Ibiza or Tenerife enjoying a free bar and snorkelling in the warm sea, or cruising in the evening down the Thames or the Tyne, you will have an amazing, raucous time on the Party Boat, which is why it is always of of our most popular activities and why we recommend it as one of our 5 wild Hen do activities for you!
White Water Rafting
Wild times don't always have to be alcohol fuelled, there's plenty of adventures to be had stone cold sober and what could be wilder or more adventurous than white water rafting hen do? Dare you brave the rapids with your Hens on an inflatable raft? If you do then this activity should be the one for you. We will provide you with the raft and the instructor (of course) and then it is up to you and your Hens to navigate the raft through the rapids without ending up in the water. White water rafting is an activity that will have your hearts thumping and your adrenaline pumping to make an unforgettable afternoon of thrills, spills and plenty of adventure! If you want to spend an afternoon doing something a little bit different that you and all the girls will be talking about for years to come, then white water rafting is the one of our 5 Wild Hen do activities that will do for you!
Inflatable Games
The final entry of our 5 wild Hen do activities is that mix of activity, hilarity and gunge that is known as the Inflatable Games! The Inflatable Games is basically an inflatable obstacle course hen party where you get to play the games from the 80's TV show "It's A Knockout", which is basically like a school sports day for adults, with costumes and lots of gunge! Think carrying buckets of water over rolling inflatable logs whilst the other team squirt water and (of course) gunge to hamper your efforts and you are heading along the right lines. If you are looking to stay prim and proper all weekend then the Inflatable Games won't be for you, but if you are looking to have a wild, messy time with lots of laughter, then look no further, we have the activity for you! On the basis that it is impossible to do the Inflatable Games without having an enormous amount of fun and getting totally covered in gunge, we feel that we have to include the inflatable Games in our selection of 5 wild Hen do activities for you and your ladies to enjoy on your last weekend of freedom!
This is by no means an exclusive list of the wild Hen do activities we have available, these are only our top pick selections! We have a whole host of wild and fun activities available for you to choose from and if you would like to find out more about them, just contact one of our knowledgeable, friendly consultants who will be more than happy to find the right wild Hen do activity for you!
The Stag and Hen Experience has been creating the best bespoke hen weekends since 2009, so, if you're looking to plan a hen party anywhere in the UK or abroad, get in touch on 01202 566100 or via this email address admin@staghenexp.co.uk and one of our expert hen do organisers will help you put together a fantastic package for you and your group.