York Stag Do
My epic weekend!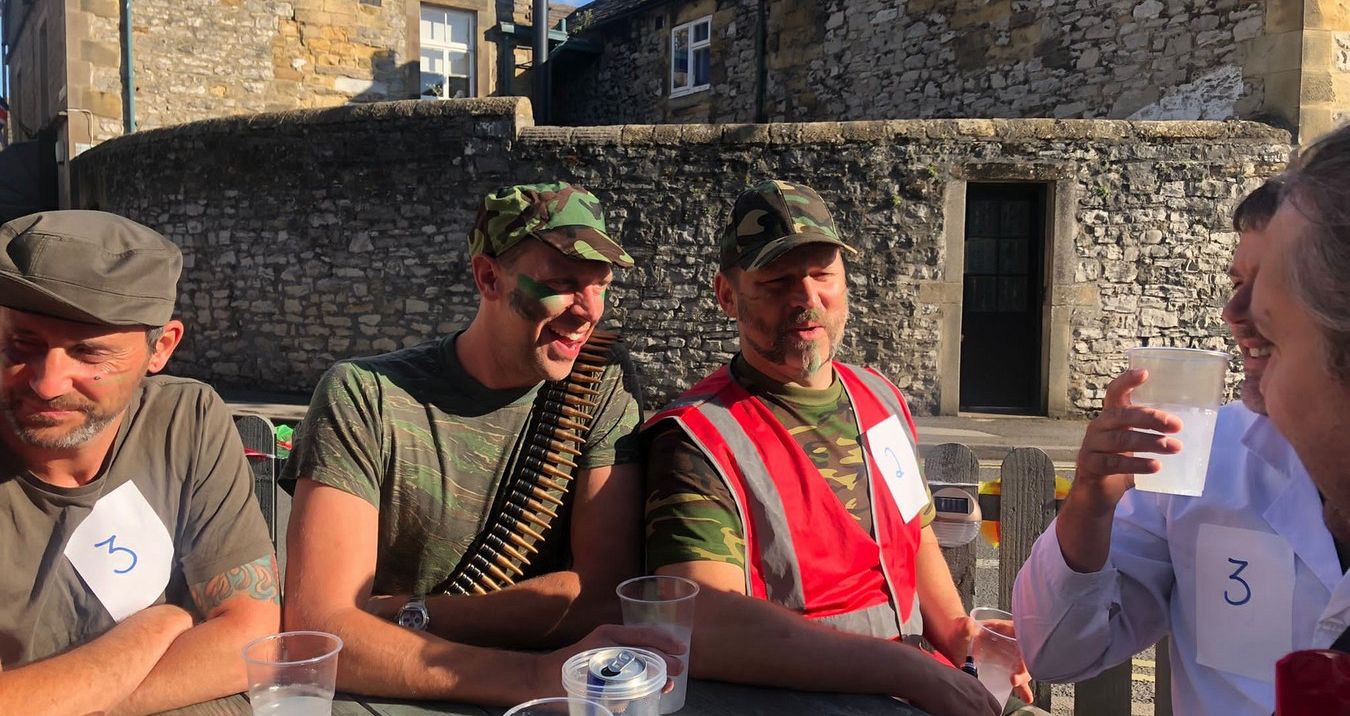 My York Stag Do
I couldn't wait for my stag do. It felt like everyone else's had been and gone, and I was the one left over. But then, my time finally came. I'd told my best man (Pete) that I wanted to go somewhere that none of us had been on a stag before. It had to be somewhere that was unique, fun and different from places that we had been to before. With that simple list of options, I left everything up to him, and I was ecstatic with the result.
We all piled into the cars on the Friday and drove for a couple of hours, until we got to our stag do locations, a lovely hotel with a great pub next door, in the beautiful city of York. Although we had arrived too early to check in, we were allowed to leave our cars at the hotel, and then off we went for the first of several planned activities – a game of Zorb Football.
I'd never played Zorb Football before, though a couple of the other guys had. I was pleased to see that experience didn't play any part in who was best. In fact, those guys who thought they were going to be amazing soon found themselves being bounced about all over the place as if they were the pinball in a machine! Meanwhile, those of us who were being a little more cautious turned out to be the MVPs of the game.
After the Zorb Football, it was time to pop back to the pub by the hotel for a beer or two, before checking in and getting ourselves organised. Pete had sorted us out a meal at a local Chinese buffet, so we all headed off there, dressed up to impress, with plans to head straight out after we'd eaten all we could eat.
Turns out that we can all eat quite a lot! We stuffed our faces full of some pretty good food, and then we were off to explore the pubs of York. The plan had been for us to not have a "big night out" on the first night, and instead go big on the second night. This is always the plan for stag dos, and as far as I can remember, it has never worked once. It certainly didn't work this time, either. York is so full of great places to drink – we ended up in a pub that had a live band on, which was great, and then by the time we were approaching midnight, we all agreed it was time to head to a club.
We found ourselves in a great place which had reasonably priced drinks, a great dancefloor and loads of people, and that was the rest of the night taken care of. I don't really remember getting back to the hotel, though in the morning the room had a half-eaten pizza in it!
Saturday was a day where we got to embrace our inner formula one drivers. It was a go-karting day, and we had a grand prix that put the professionals to shame! Well, except for Mike, who is a terrible go-karter and who we mocked viciously for the rest of the day! But the rest of us were almost a dead heat, and the competition was nail-bitingly tense right up until the end. I mean, I won (obviously), but it was a very close run thing.
After the go-karting, we went off to do some quad biking. This was a different kind of fun – yes it was still driving, but rather than being competitive, it was just about the experience. After all you aren't racing for the best time on the quads, you just want to make sure that you are having a great time, which we all did.
After the quads, we were staving and desperate for a beer or three, so a local pizza restaurant turned out to be a great call. They were friendly and the pizza was excellent (although it's hard to get a bad pizza!). Then after that it was time to head back to the hotel for a triple S (Shower, Shave and…) before heading out on the town once again.
This time we knew the bars that we liked, and although we tried one or two that we hadn't visited the night before, by and large we stayed in places we'd been to. We spent ages in a pub which had some amazing beer, and then eventually we decided it was time to move on. A different nightclub beckoned, which was a bit cheesier than the one we'd been to on Friday, but after a while in there we decided to branch out. After a couple of the lads wimped out and went back to the hotel, we made our way to a local casino, and slammed our money down with the intention of winning big.
An hour later, we were leaving the casino having not won anything at all! Never mind though, we had a great time, which was the important bit. We followed that up with a trip to a gentlemen's club, where we got to see some beautiful dancers showing off their artistry (and that's as much as I'm going to tell you about that!)
Sunday morning there were hangovers all around. It didn't seem to matter if you were among the group who had come home earlier, or whether you were the group who had stayed out until the small hours, we all felt terrible! One cooked breakfast later (and a ridiculous amount of orange juice), and we were feeling better enough to tackle the journey home.
My York Stag Do was absolutely immense. Pete knocked it out the park with his plans and all of us had an amazing time. My only real regret is that it was only three days long, if I'd realised quite what a good time it would have been, I'd have tried to arrange it to be a longer weekend away!
The Stag and Hen Experience has been creating the best stag weekends away since 2009, so, if you're looking to plan a stag do package anywhere in the UK or abroad, get in touch on 01202 566100 or via this email address admin@staghenexp.co.uk and one of our expert stag do organisers will help you put together a fantastic package for you and your group.