York Stag Dos
My York Stag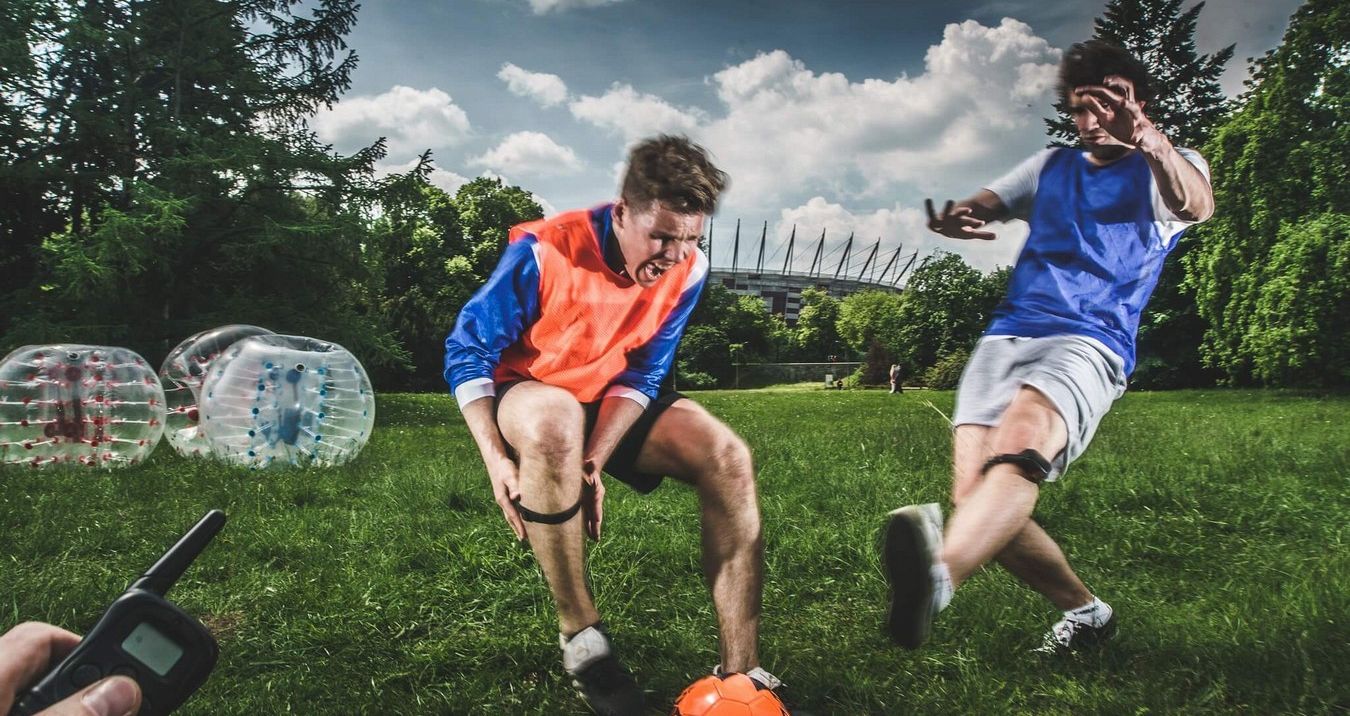 York Stag Dos
In our regular series of blogs featuring some of our groups who have been on their stag dos, this week we quizzed Matt about York stag dos and what he and his mates got up to on his weekend. We hope it might give you some York stag ideas if you're planning a weekend away in this fantastic city.
I know that a lot of people want their stag do to be a surprise, but that didn't really interest me. Partly because I'm a little bit of a control freak, but mostly because I'm in my mid-thirties now, I know what I like to do and what I don't want to do on a weekend away – and if I'm the most important person on the stag do, then what I want to do should count above all else, right?
With all of that in mind, I'd planned my stag weekend with assistance of Simon (my best man), to ensure that everything we did would be fun for me (and for all the rest of the lads, obviously!) The first thing I knew was that I didn't want to spend my stag do somewhere cold and without atmosphere. I've been to stags in London, Birmingham, Coventry and various other places, but the best ones I've ever been to are the ones where the location itself has character and atmosphere, so we decided that since most of us are based in the north half of the country (and none of us wanted to do Blackpool again), then we decided York was the place to go – and what a good decision that was!
We got to the city, and just driving through it to the stag accommodation you can feel the atmosphere of this famously welcoming place. We found our way to the hotel, where we were met by one of the friendliest hotel employees I've ever met, and pretty soon we were all settled in and ready to see what the weekend would bring.
In my experience, it's never really a great idea to plan anything hugely physical for activities on the Friday, as you won't get there and be ready to do anything until mid-afternoon at the earliest, and those people who have driven a fair distance aren't likely to want to get up and run about like idiots. But you want to have something to do, or you'll just end up constantly drinking from the moment you've checked in. On this stag we picked something that was an amazingly good idea (and I'm not ashamed to say that I nicked the idea from my missus' friends hen do) – we booked a cocktail session.
I know it's traditionally more of a girls activity, but to be honest, we all like drinking spirits and it's one of those things you'd never do on a normal night out, so why not try it while on a stag? The good news is that it was one of the best things I could possibly have chosen. We got to try loads of drinks, had a great laugh with the barman, and then had a two course dinner afterwards – a perfect way to start what was due to be a great night out.
Rather than go for any organized evening activities, we made the sensible decision that we were just going to bounce from pub to pub, bar to bar and find anything that we liked. This was another great idea, because we very soon found ourselves in pubs that were welcoming, friendly and surprisingly cheap! As the night wore on, we briefly discussed whether we were going to a club, when the pub we were in put on some late night live music – and that was it. We were there for the night, and what a good night it was.
Saturday morning mostly came and went with most of us nursing hangovers and staggering about in the hotel. When it got to about half eleven, everyone started to get rounded up and we all piled into the cars to go off to play Electric Shock Football. I'm not the best footballer, but when I'd seen this as an activity option I couldn't resist, because while playing football is fun, electrocuting your mates (just a bit) is even more fun!
This was followed by a trip out to a local activity centre to race some quad bikes against each other. This was the thing I had been looking forward to the most, and it did not disappoint! When I was young there was a kiddy up the road who had a quad bike, so we had to pretend that we were friends with him so that we could get the chance to race it around. That had led to me being a motorcyclist for many years (before boring real life reasons meant I had to get a car), but nothing had ever beaten that initial thrill of getting on the quad bike and accelerating forwards, so this was an absolute dream for me. I may not have been the fastest (although I wasn't the slowest either, was I Guy?) but I had an amazing amount of fun.
A quick trip back to the hotel got us freshened up, and then we stopped in a well known cheap chain pub for a burger and a pint before going back out into the town. We knew we were planning to beat Friday's night out, so we hit a few of the pubs that we remembered having a great time in, before trying a few new ones to mix it up a bit. After our pub tour it was time to find somewhere with loud music and yet more drinks, so we found ourselves in a venue that had a rock night on -and it was a really good night out! We were all bouncing around like idiots, drinking, headbanging and singing along so loudly that we were losing our voices.
It was close to four a.m. when we got back to the hotel, and we slept until they threw us out. Then it was back to the chain pub for a nasty fry up before piling into our cars and heading back to our various homes. What a perfect weekend. If you are considering a York Stag Do, all I can say is do it. You'll have the best time – I promise!
The Stag and Hen Experience has been creating the best stag weekends away since 2009, so, if you're looking to plan a stag weekend package anywhere in the UK or abroad, get in touch on 01202 566100 or via this email address admin@staghenexp.co.uk and one of our expert stag do organisers will help you put together a fantastic package for you and your group.