Amsterdam Stag Weekend
More than just windmills and tulips.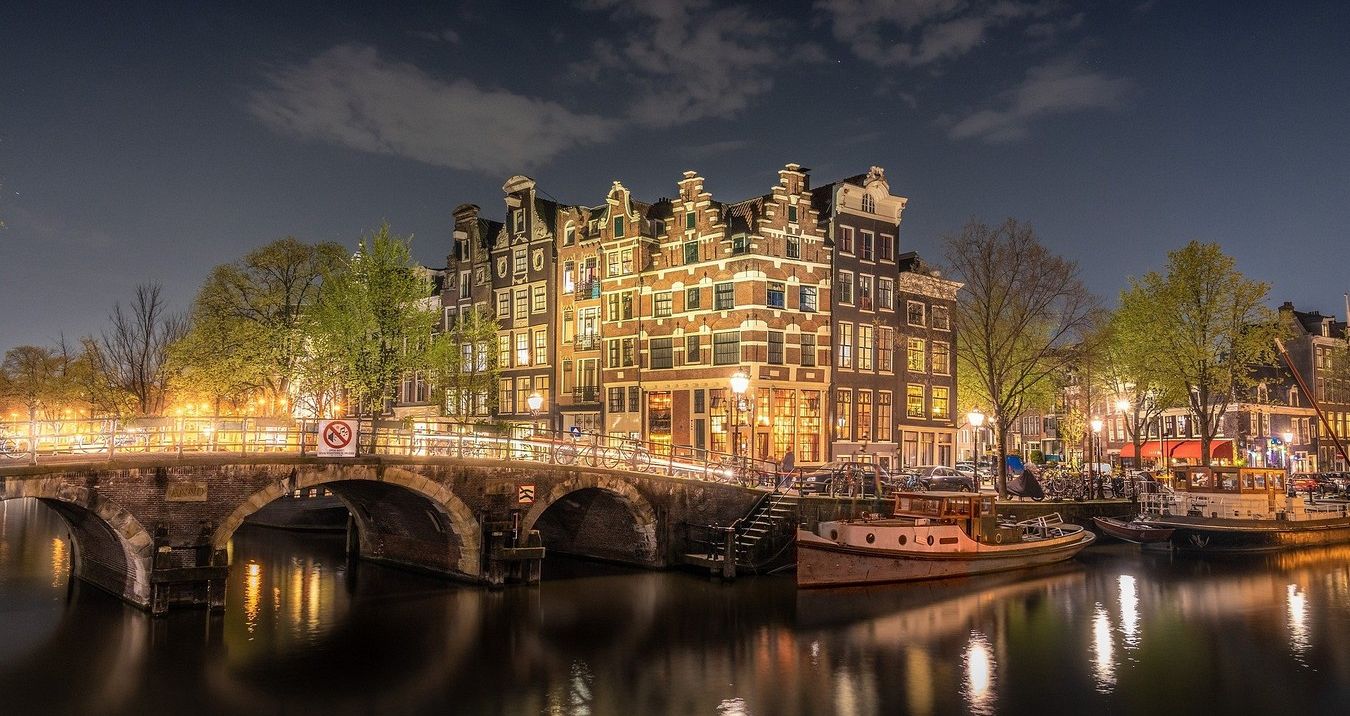 Amsterdam Stag Weekend
An Amsterdam stag weekend is easily one of the most fun, relaxed and simultaneously wonderful places to be when you're choosing a stag do in Europe. From the small streets alongside the canal, its boats, to the endless stream of bicycles to the cute little cafes and even the hash cafes and red light district offer so much variety and add so much charm, allure and glamour to the city. With all that in mind, I can't think of a better stag weekend destination!

So what should one do when on an Amsterdam stag weekend. For one, at least for me personally, renting a bike to get around the city is a great plan since it's an amazing way to see parts of the city away from the main drag, and Amsterdam has so many hidden gems and other nooks and crannies to explore. Cycling around the city with your mates also has other advantages, for one it's cost effective, good for the environment and in many cases quicker due to the efficiency of Amsterdam's cycle only lanes. If you're going on an Amsterdam stag weekend, it'll also be a great way to test whose been at the space cakes (don't do this.)

Amsterdam wouldn't be nearly as charming without its major waterways and there are plenty of activities in and around the canals that'll keep your Amsterdam stag weekend entertained. Our personal favourite is the canal boat bar crawl, which is exactly what you imagine it is, cruise down the central canal, stopping at bars along the way. A terrific activity designed to take you off the beaten track and take you to places your Amsterdam stag weekend wouldn't normally see. If a Canal boat bar tour doesn't appeal to your Amsterdam stag weekend group, then there are a lot of the boats that park up (moor) on the mini harbours and they all have bars on them that you can order from without having to find your sea legs! The canal boat bar crawl is definitely an activity for any Amsterdam stag weekend.

Amsterdam also has an abundance of dairy factories and wineries that are open to your Amsterdam stag weekend for tours and tastings, definitely an activity for the more discerning Amsterdam stag weekend group. The Netherlands has some amazing cheese, many of which you'll be familiar with, I mean, who didn't like a slab of Edam when they were younger! Part of the charm of these dairies is that they sell direct to the consumer, so if you find that' 'special' cheese that with satisfy even the most serious case of the munchies, then it's often cheaper to get it direct from the factory and you won't get fresher! Most of these factory tours have some history of their speciality cheese, wine and the factory itself, and since you're in Holland, you'll find many giant clogs which people pose with.

Wine and cheese might not be the craziest blowout Amsterdam stag weekend activity, but the taste, experience, knowledge and cheaper prices are all great incentives to go for some factory tours!

If wine and cheese aren't really your jam, there's always beer and weed (definitely not in that order!) that could be the perfect duo, and there's no place else to be for some Mary Jane cafes with a choice of potent or mellow offering and a good time! Amsterdam is known for its hashish and cannabis, and there's nothing that really disappoints as everything is cherry picked and specially grown to be rightly presented as some of the best Marijuana in the world, it's certainly a claim that you may want to put to the test yourself whilst on your Amsterdam stag weekend. These cafes also pose as an excellent place to socialise and an impromptu stag dance off/singing or anything else creative high minds can come up with is usually a guarantee to start some great conversation and new friends. Keep in mind to be respectful and not to annoy or disturb other people (there's usually signs and things for tourists, if you need a guide to being stoned!)
For those that love museums and history, your Amsterdam stag weekend is spoilt for choice, it essentially has a whole museum district with many museums that have a variety of exhibits very unique and different from one another. The Museumplein (museum district) is the cultural beating heart of Amsterdam and is also home to the Rijksmuseum, the Van Gogh Museum, the Stedelijk Museum and The Royal Concertgebouw among others. The Rijiksmuseum is one of Netherlands' biggest museums and has several exhibits that change and also those that are on display year round. The Van Gogh museum obviously features his works of art and charts out his life story, his legacy as a painter, his style and his undoubted significant impact on art. The Stedelijk is a contemporary museum of modern art and design and features many works of art by Dutch and international artists and designers. They've also renovated the museum to face towards the museumplein instead of away from it. There's many other historical museums to visit on your Amsterdam stag weekend like the Anne Frank House, The Rembrandt House Museum and the Nemo science museum as well, all offering different, vibrant and even some difficult but worthwhile experiences and exhibits to look at.

Finally, The Royal Concertgebouw isn't a museum but is a venue for musical concerts. Home to three different performance amphitheaters, The Royal Concertgebouw is one of the most stunning venues one can think of when it comes to live music, throwing you back to architecture and ambience from a few hundred years ago, which works well considering a significant number of performances in the venue are live classical music. While the venue is now open, there's COVID restrictions and measures in place, which might dampen not only the acoustics of the venue, which is known to be absolutely stellar and top class, but also a Amsterdam stag weekend out if you're looking for a mind blowing atmosphere for a concert and something a little different from the norm, but something is better than nothing, and the regal nature of the venue will more than compensate, while the acoustics have been adapted and modified to best suit how it would be otherwise.

One of the more 'off the cuff' Amsterdam stag weekend activities you could indulge in during your time in Amsterdam is to visit a place called Hembrugterrein, a place with some of the best restaurants, museums and art exhibits that are casually dotted across the neighbourhood. The place used to be home to Amsterdam's guns and ammunition manufacturing plants and was once one of the biggest hubs for weaponry in The Netherlands, but has since become defunct and is now a cultural and arts district in Amsterdam with wonderful food and abstract and humbling art to accompany it. This place is a must visit on your Amsterdam stag weekend if you're looking to get away from the more crowded and touristy areas of Amsterdam and will leave you with a renewed love for things that stray from the mainstream!

There's many other things that one can do on an Amsterdam stag weekend, depending on how long one's visit is and how big the budget is, but aside from accommodation and perhaps food, most things in Amsterdam can either be accessed easily cheaply or even for free, or there are some affordable workarounds that is synonymous with the city itself, like cycling or boating. There are several breweries that offer tours and visits and even tastings for their beer and wine, there's many small or more mainstream shopping districts to visit, there are many rooftop restaurants and bars that offer stunning views of the city that you could enjoy along with the architectural district of IJ that has some great and unique architecture and finally, visiting a tulip garden is also a must on your Amsterdam stag weekend.
The Stag and Hen Experience has been creating the best stag weekends away for over 12 years, so, if you're looking to plan a stag weekend package anywhere in the UK or abroad, get in touch on 01202 566100 or via this email address naomi@staghenexp.co.uk and one of our expert stag do organizers will help you put together a fantastic stag do for you and your group.