Berlin Stag Weekend
Berlin, a must for your stag do shortlist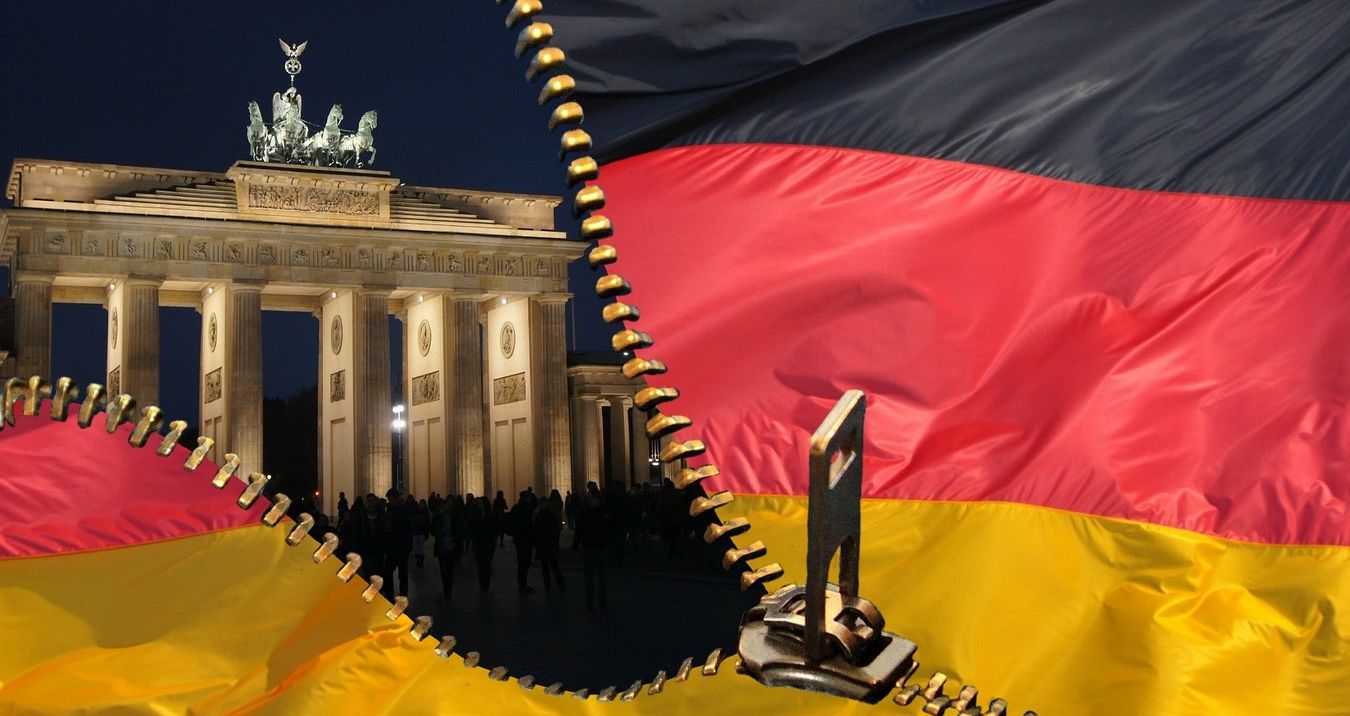 Berlin Stag Weekend
I was fortunate enough to go on a Berlin stag weekend before the current pandemic shut everything down, and it was an amazing experience that I absolutely am not going to write about here – because even if names were changed to protect the guilty, it would still imply all kinds of things that shouldn't be discussed – after all, what happens on a stag do stays on a stag do right?
But I did want to talk about how great the city is for a group of lads looking to have the best possible time, and to encourage you to consider Berlin as a stag weekend destination for your stag do in the future. So here's just a few reasons why you should seriously keep it on your stag weekend destination shortlist.
Transport is easy.
Getting to Berlin was a breeze. We flew from a major London airport, and as such, we were spoilt for choice when it came to days and times to schedule our flights in both directions. We ended up booking an early flight out and a late flight back, so that we could make the most of our time in Germany's illustrious capital city, and it was very budget-conscious, i.e. not costing us a lot of money at all! Once you get to Berlin, one of the first things I noticed was Airport Girls, go on Google it 'Airport Girls, Berlin!' The inner child in me found it hilarious, I had a funny feeling this would be the perfect stag weekend destination. There's a train station right there at the airport, which will take you into the city and to wherever you want to go, it was so easy.
Accommodation is accommodating
There are a wide range of options for places to stay in Berlin on your stag weekend – though as a group of lads who have all known each other since we were young, we went with the traditional option (read, cheap!) of big hostel rooms sleeping six in each – after all, we've all slept in worse, right? And they were incredibly accommodating to us, allowing us to drop bags off early on our first day and leave them until we were on our way to the airport on our last day, giving us a base to work from even after we had checked out of the room.
Lots of sights to see
Berlin has a lot more to offer than simply drinking pure beer and eating the most amazing sausages known to man! If you want to take in the culture and history of this city whilst you're on your stag weekend, or just fancy spending a bit of time out and about, then luckily Berlin has plenty of things for you to see – in just one day we saw the Brandenburg Gate, Checkpoint Charlie, the Reichstag, the Berlin Wall monument and many other historical landmarks. There are also plenty of parks and other green spaces for you to relax in, and the whole city feels very welcoming.
They have the BEST way to get around
I've already extolled the virtues of Berlin's great public transport system, but there's one other way to get around that is definitely the best option for stag dos (assuming you are still sober enough to use it), and that is the prolific selection of e-scooters available throughout the city. To use them, you just need to download an app for your phone and you pay by the minute to use them – the app will even tell you where the closest drop off point is for them when you get to wherever it is you are going! These are hilarious (and sparked a love of e-scooters in at least two of our group) as they are a fun way to travel and will get you where you want to go much faster than walking. Just one note of advice though, if you have a slightly heavier member of your party (in this case, that was me), then you might want to be careful not to leave him behind, as 'full speed' on the scooters varies slightly depending on how much weight you are putting on them! Perfect for stag parties who want to see the sights and sounds of a city!
The Beer won't give you a hangover
We drank a lot of beer in Berlin. And I mean a LOT. I mean, why not, when it's beer is enjoyed the world over it'd be rude not to sample a few hundred, and as it's a stag weekend then they pair together like pie and chips. Some of us preferred the Weissbier (a light wheat beer, much like lager), some of us preferred the Dunkelbier (a dark beer, sort of like an ale crossed with a lager, but very tasty indeed), but all of us reported very small or zero hangovers in the mornings. And this is probably because German Beer is brewed according to a very strict set of instructions, known as the Reinheitsgebot, which allows only hops, water and malt as the ingredients for beer. So unlike beer here, where it can be filled with all kinds of additional additives and chemicals etc, German beer is the purest form of beer. And it's amazing.
There are LOTS of places to drink
Partly because beer is such an ingrained part of the culture, and partly just because Berlin is a city that loves to party, there are a huge number of bars to drink in and clubs to dance in while you have more drinks! For a daytime drink, I recommend the outdoor bar that is in Alexanderplatz (or at least, was when we were there) - we did visit in the autumn/winter, so I don't know if it's an all-year round thing, but it was a great place for our first proper Berlin beer. Though if you DO enjoy a drink or two there, I recommend avoiding the homeless guy who starts to tell you stories about being involved with the Russian Mafia – it would have been a hard enough conversation if any of us spoke more than three sentences of German, but since we didn't it was even weirder! Other than that, there are pubs and bars everywhere – we enjoyed drinks everywhere from a standard modern pub to a traditional German pub to a cocktail bar, and we had a great time throughout.
And for the later part of the night, we found a lot of options – traditional nightclubs were one option, venues with live music running til the early hours of the morning were another, and then there was the best bar in Berlin, a late night bar that some of us stayed in until three in the morning. It was tiny, but the atmosphere was amazing, just like most of the places we tried!
So that's just a few reasons why I'd recommend a Berlin stag weekend – it's somewhere you'll never forget!
If you're looking to plan a stag party in Berlin or any other stag weekend destination, contact us on 01202 566100 or via email sarah@staghenexp.co.uk and one of our expert stag weekend organisers will create the best stag weekend package for you and your group.