​Best Hen Do Destinations in the North West
The North West has everything.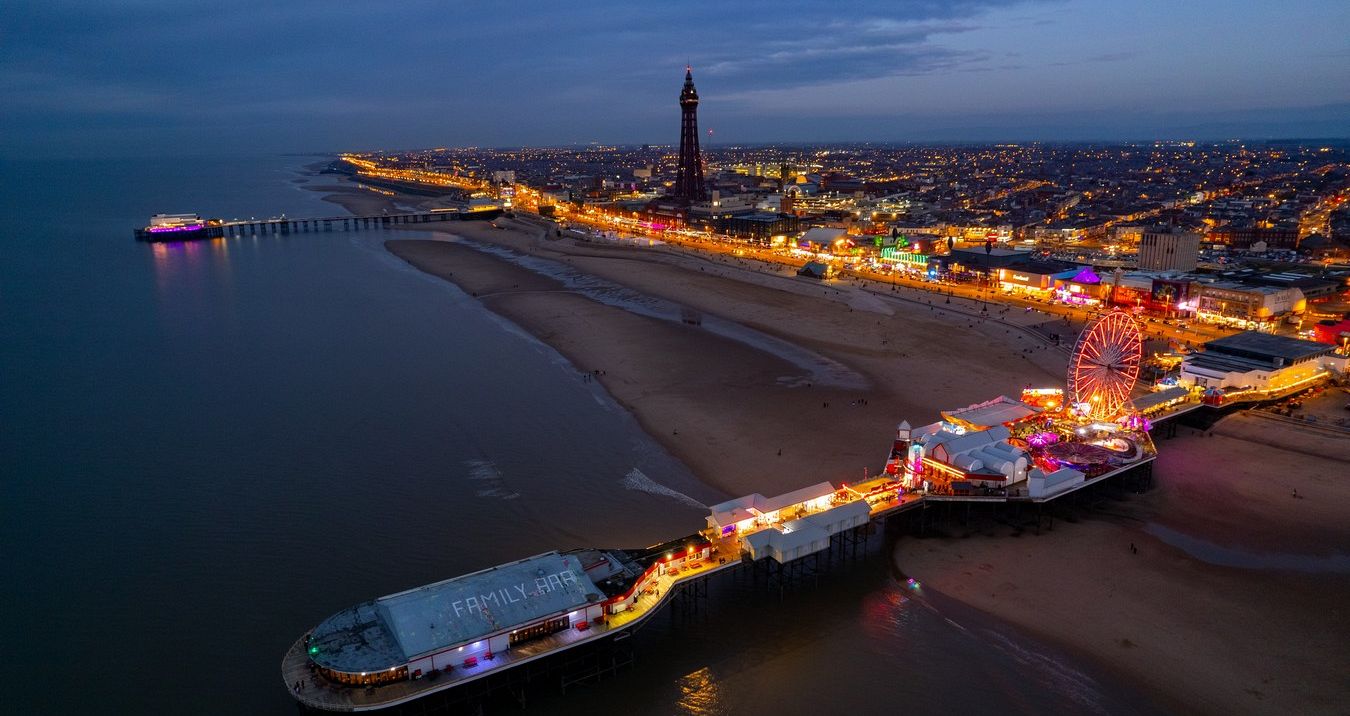 Best Hen Do Destinations in the North West
Our grand tour of the best destinations in the UK for your hen do has now reached the infamous North East of the country. This area is famed for being a hub for industry, trade and has a strong working class feeling – which makes it a perfect area for your hen weekend away. But as always, narrowing your ideal destination down to an area isn't good enough – you need to pick a town or city that you are heading to. Luckily for you, our years of experience means that we find it very easy to pick the four best destinations in the North West for a perfect Hen Do – each has a different feel, so whatever you are after for a perfect hen weekend away, one of these destinations will have you covered.
So without further ado...
Manchester
One of the largest cities in the country, and certainly one of the most famous, Manchester is the best choice for a big city break in the North West and a Manchester hen do definitely deserves consideration. It has all of the amenities and conveniences of other large cities throughout the country, with a few major advantages that really make it stand out on its own. The first is value for money. Other big city breaks (I'm looking at you, London) can be on the more expensive side for a hen do, but Manchester gives you the convenience, the desirability and the luxury without costing you an arm and a leg in the process.
Another big advantage of this northern metropolis as a hen do destination is simply the atmosphere – when you are out and about, whether it be during the day or enjoying a night on the town, you will discover that the locals are much friendlier than those in other big cities, ensuring that the party atmosphere you are always eager to cultivate on a hen do continues at every stop on your journey. I've not even mentioned all of the normal hen do destination advantages such as great accommodation, huge choice of activities and more bars and clubs than you can ever possibly hope to visit, but it's got all of that as well.
In short, if you want a great value big city hen do while staying in the North West, then Manchester is the perfect spot for you.
Blackpool
From a big city to a seaside resort, this list is full of surprises! Blackpool is, to put it quite bluntly, one of the classic hen do destinations. It's been welcoming hen parties since before they were common, and there's a reason that it remains one of the top selling destinations year-on-year. The first is that of all of the destinations in the area, it's the only one that has that traditional seaside resort feel, which is coupled with some award winning nightlife and an atmosphere that you just can't explain.
Seriously – I could spend the rest of this article just listing things and telling stories about the amazingly friendly atmosphere you encounter in the vast majority of Blackpool's bars and clubs, but the only real way to find out properly is to experience it yourself. The other thing that everyone will tell you about Blackpool is how cheap it is. Not in a negative "oh the whole place feels cheap" kind of way, more in the "oh my goodness I couldn't believe how much value we got for our money" kind of way. And it's true – it is one of the best value for money destinations in the North West – in fact it's one of the best value for money destinations in the entire country so definitely consider a Blackpool hen weekend!
Liverpool
Those of you who have never visited either Liverpool or Manchester may find yourselves saying "Well what's the difference between the two cities? They are less than an hour apart from each other, what can one possibly have that the other doesn't?"
Well, where do we start?
Manchester may be our preferred destination if you are looking for a classic big city hen do, but if you are eager for something a little different, a little experimental and a little bit crazy, while still having all of the aforementioned conveniences that a big city gives you, then a Liverpool hen do should definitely be on your list of hen do destinations to consider.
For years it has been considered the pinnacle of hen do destinations, especially if you are keen on lots of different activities. We currently have over ninety activities available at time of writing, which is one of the largest selections of any hen do destination anywhere in the world. Honestly, whatever it is you want to get up to on a hen do, Liverpool will easily provide a way to enjoy it.
The other appealing factor for many hen parties is of course the cities musical history – whether you want to walk where the Beatles once walked, visit the venues where Elvis Costello cut his teeth or drink where The Zutons drunk, the musical and cultural legacy of this city is unparalleled, and is a wonder to enjoy. And, as it still has a thriving live music scene, you can go out and see the next famous Liverpool band if that's your idea of a perfect night out.
Chester
Last but definitely not least, A Chester hen do is the posh option here. If you are looking for a hen do that is luxurious and decadent and you want to be treated like ladies, then Chester is definitely the best North West destination option for you. After all, where else can you stay in perfect bespoke hen accommodation, have a day at the races, drink prosecco endlessly and then come back to your accommodation to be greeted with a meal cooked by a private chef, served by a cheeky butler whose small apron leaves very little to the imagination!
The next day, we recommend a brunch with unlimited prosecco, to really help drive home the fact that, regardless of your normal lives, for this weekend you are some of the poshest ladies that you've ever seen. And the good news is that the price tag will not cost the amount you are worried that it will do! A Posh hen do doesn't need to cost the earth.
So there you have it, the four best hen do destinations in the North West.
The Stag and Hen Experience has been creating the best bespoke hen weekends away for over 12 years, so, if you're looking to plan a hen weekend package anywhere in the UK or abroad, get in touch on 01202 566100 or via this email address admin@staghenexp.co.uk and one of our expert hen do organisers will help you put together a fantastic hen weekend package for you and your group.