Blackpool Hen Weekend
5 free and cheap things to do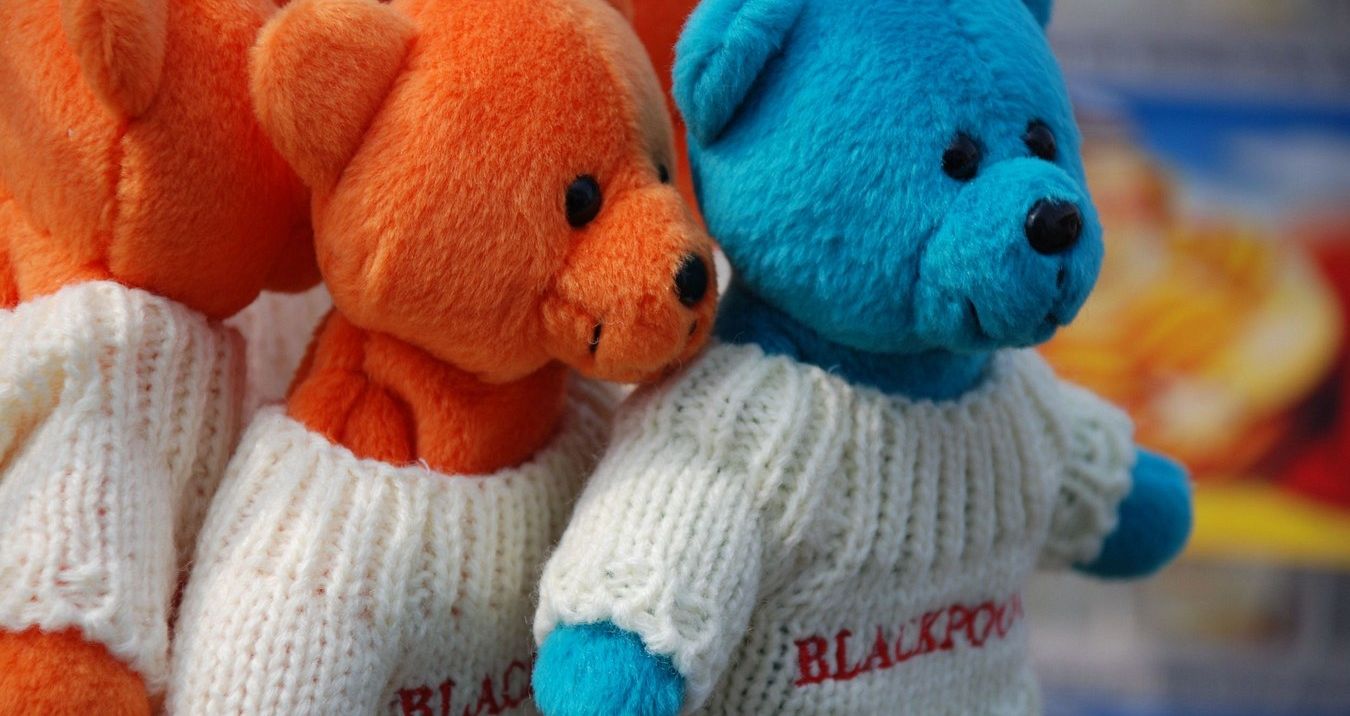 Hen Do in Blackpool
Is there anywhere in the country more synonymous with a hen weekend than Blackpool? This famous town is considered by many to be the pinnacle of all hen weekend destinations, and there are indeed a huge number of things to do when planning a hen party there. But as well as all of the usual hen party activities that you can arrange (the cocktail making, the dance classes, the visits to a cabaret or karaoke bar etc), Blackpool is also full to the brim of great things that you can do that won't cost you anything, and will make your weekend away even more special. So strap in and have a read as we explore some of the best free (and cheap) things that you can do in Blackpool to augment your already planned Blackpool hen weekend.
The Three Piers
It's no surprise that the word "Pier" is appearing so quickly in an article about Blackpool. As the only UK seaside town that has three separate piers, they are always high up on the list when it comes to discussions around Blackpool tourist attractions. These three piers all have their own appeal, and are all free to explore (though some of the attractions on the piers themselves can obviously cost money).
North Pier – The oldest pier is the most peaceful and restrained of the town's three piers, with a traditional Victorian pier atmosphere. Home to a bar, seaside shops, a traditional theatre, a Victorian Tea Room and more, with a sun lounge and carousel at the end, this pier will transport you back to a time of peace and quiet. A perfect pier for a hungover hen party.
Central Pier – The second pier to be built in Blackpool, the Central Pier has the big wheel on it, that you'll recognise from pretty much any picture of Blackpool. But that's not all it has to entertain you. It is full of traditional funfair stalls, seaside stalls, a café / bar, fish and chip takeaway, ice cream booths and an arcade that is full to the brim of games and machines. Why not take teddy home to remind you of your amazing Blackpool hen weekend.
South Pier – The newest and most adrenaline fuelled pier in Blackpool, the South Pier is full of activities and family rides. This pier is full of things to do – with a log flume, a waltzer, a ghost train and even a freefall experience, which will drop you from one hundred and twenty feet in the air if you are brave enough! There's a bar to get your breath back in afterwards as well.
So in short, whatever you are looking for, a visit to one or all of Blackpool's piers is a great way to spend a couple of hours exploring on your Blackpool Hen Do.
Find your favourite joke on the Comedy Carpet
Blackpool is famous for live performances, and comedians are a huge part of that. To celebrate this, a huge work of art entitled the "Comedy Carpet" was commissioned from artist Gordon Young, and it has been described as Blackpools Hollywood Walk of Fame, but if it had been comprised entirely of the best jokes in Britain! This gigantic masterpiece shows more than a thousand jokes, songs and catchphrases from some of Britain's best known and most loved comedians – so whoever makes you laugh, there should be something on there that will do the job!
Appreciate some art
High energy activities, relaxing on the beach or having a drink or three are normal activities for a hen weekend. But for some people, it's also a great time to absorb a little culture – and where better to do that than an art gallery. Well Blackpool's got you sorted for that, with the Grundy Art Gallery having been a centrepiece of the town's arts scene since the early nineteen hundreds. The permanent collection in this marvelous gallery contains more than two thousand works, and will leave an impression on you long after you've travelled home again. Why not take in a bit of culture whilst on your Blackpool hen do.
Spend some time on the beach
What could be better on your hen weekend than the beach. An obvious choice, no doubt, but Blackpool's blue flag beaches are famous for being beautiful, clean and a great place to spend some time – and especially if you need some time to recover from a night out the evening before, the beach is a perfect place for you and the girls to relax. Soak up some sun, lounge around, have an ice cream or paddle in the sea, whatever you like to do at the beach to relax, Blackpool beaches will provide a comfortable place for you to rest up between drinking sessions.
Get Lit at the illuminations
When people mention Blackpool, one of the first things that anyone thinks of is the famous Blackpool illuminations. This annual festival of light began way back in 1879, and takes place this year between 3 rd September and 3rd January - – perfect timing for your Autumn / Winter hen do in Blackpool. This annual tradition is a visual spectacle, unlike anything you've ever seen. So if you are planning a trip to Blackpool in the autumn for an amazing hen weekend, make sure you allocate a little time to see some of the most amazing illuminations you've ever set your eyes on, you simply must see if you get the chance.
Take in the tower
When you think about pictures of Blackpool, you will almost always be thinking of the world famous Blackpool Tower. Built in 1894, and standing at a hugely impressive height of one hundred and fifty eight metres tall, it has spent the last one hundred and twenty five years being Blackpool's number one tourist attraction, and for good reason. We've mentioned it last here because unlike everything else we've discussed, it isn't free to visit – however, it is free to admire, and the coffee shop doesn't charge you to go in – so at the very least you can pose for photos in front of it and then grab a drink afterwards! If you want to splash the cash, you can travel to the top and enjoy unparalleled views of the city and the beautiful sea view. Honestly, it's worth it.
So that's just a few of the things you can get up to in Blackpool on your hen do, as well as all of the normal scheduled activities. Let us know what you'd like, on 01202 566100 or via email naomi@staghenexp.co.uk and we'll help you create your perfect Blackpool hen do package.