Budapest Hen Weekend
Eastern European Excellence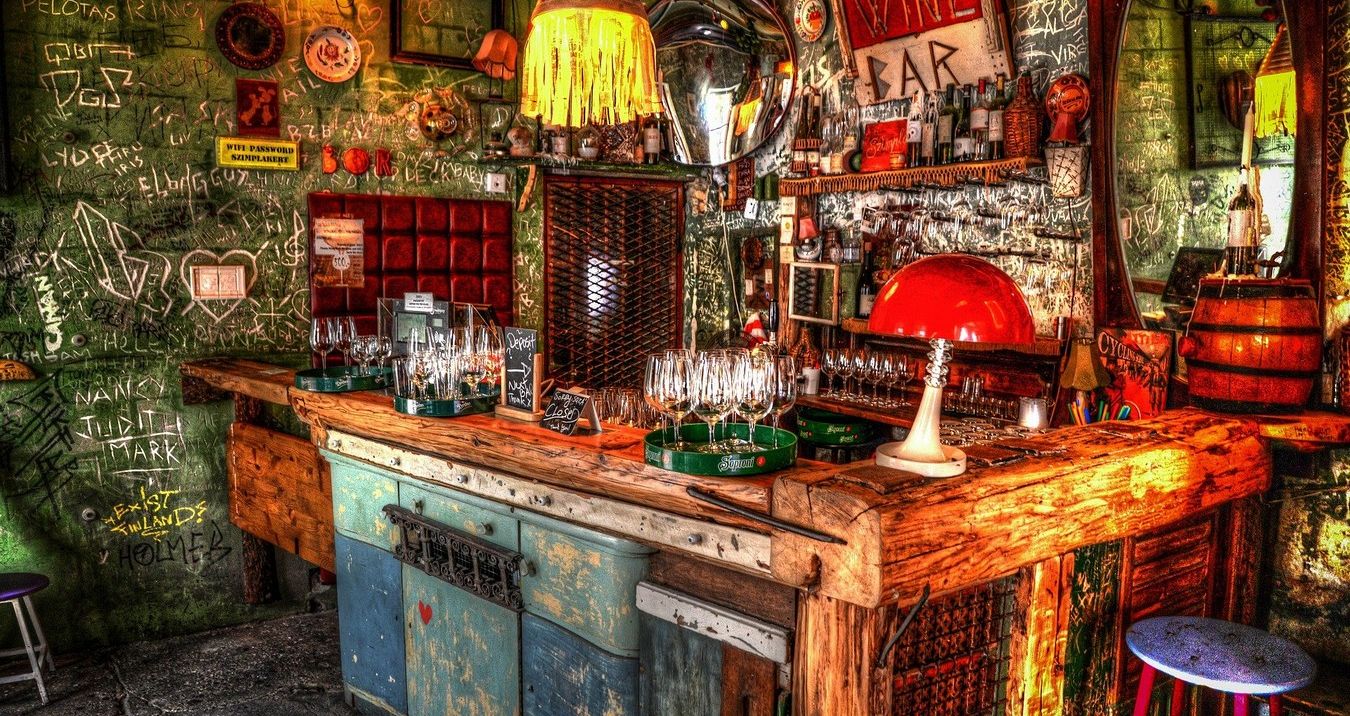 Five Free and Cheap Things for your Budapest Hen Weekend
Going abroad for a hen weekend is one of those things that has seemed impossible over the last couple of years, but the great news is that things are getting back to normal, and with it, the chance to visit far flung places on your hen weekend are back in a big way! However, whether you are looking to travel for a hen weekend in Krakow, Benidorm, Prague or Budapest, we all know that hen weekends away can get expensive, especially if you want to keep everyone entertained throughout the entire hen weekend. Luckily, Budapest is well known for being a hen weekend destination that provides great value for money, so it should be high on your list, and it will hopefully be even higher once you've read this article, where we are highlighting five things that are free (or cheap) that you can do on your Budapest Hen Weekend.
Visit the Great Market
Let's start with one of the staples of a Budapest Hen Weekend – shopping! The Great Market is housed in a giant market hall, with three floors filled to the brim with traders. It's a great place to pick up some Budapest hen weekend souvenirs as well as loads more. The ground floor is filled with produce and other food sellers, so you can really investigate some of the local delicacies without spending a fortune in a restaurant to decide whether you like them or not.
And that's not all the market has to offer your Budapest hen weekend. Clothes, Souvenirs, Wines and loads more will be at your fingertips, and with other great opportunities like tasting tours around the market itself, you can easily spend half a day there without eating into your budget (very much – depending on how much shopping you do!)
Climb up Castle Hill
Castle Hill is one of the most well known areas to visit on your Budapest hen weekend. This beautiful 1km walk takes you alongside a wide range of Budapest's most famous monuments, but it is what awaits you when you get to the top that is worth the walk. The views are amazing. You can see all across the city and along the river Danube, with some perfect spots for you to take pictures and videos. Your instagrams and tiktoks will be filled with beautiful views of you and the girls during your Budapest hen weekend in front of some of the most scenic backgrounds you'll ever encounter.
Take in some Art
Whether you are an art enthusiast or just someone who knows what they like and likes looking at pretty things, the numerous free art galleries dotted throughout Budapest are a perfect way to spend some of your downtime on your Budapest hen weekend. One of the larger galleries is called Telp, and is a three floor art extravaganza, as well as being a centre of the local underground art scene. But that is just one of a large number of art galleries that are dying for you to visit them. The Varfok gallery is another one, which focusses on contemporary Hungarian art, allowing you to see art from both existing artists as well as new up and coming creators. An amazing Budapest hen weekend activity.
Chill out on Margaret's Island
A must visit for your Budapest hen weekend is Margaret's island (which is a strange name, I know) it's an island located in the middle of the Danube just to the north of Budapest's parliament building. Named after St Margaret (who was the daughter of Bela IV of Hungary, fact fans), this island is well known among the locals for being a great place to rest and relax. It has some beautiful sights for you to take in while you are visiting during your Budapest hen weekend, including (but not limited to), a small Japanese garden with a beautiful fish pond, a tiny zoo (with an exceptional selection of exotic wildfowl), and the highlight of the sights is the beautiful "Music Fountain", a fountain in which music is played and the water springs out according to the timing of the music, which is a visual feast to behold.
The island also plays host to a selection of other sports and entertainment facilities, including a tennis stadium, a rubber coated running track, the Palitinus water park, restaurants, stores and so much more. So whether you want to sit back and relax as you admire the views, or whether you want to do something more energetic, Margaret's island is an amazing place to be on your Budapest hen weekend, free from the hustle and bustle of the regular city.
Drink in a Ruin Bar
This is, after all, a Budapest hen weekend blog, and therefore it'd be silly if our fifth suggestion for what to do for free or cheap on your Budapest hen weekend wasn't related to drinking in some way! So with that in mind, it's our firm suggestion that going for a drink in a ruin bar is definitely something that should be high on your agenda for your Budapest hen weekend.
But what is a Ruin Bar? I hear you all ask. Well, there's a whole story behind them, so sit back and let me tell you a tale. At the turn of the 21 st century (as the legend goes), there was an explosion in the number of young people looking for somewhere to drink in Budapest. They wanted somewhere with atmosphere, somewhere stylish and most importantly of all, somewhere cheap. So in keeping with the laws of supply and demand, this surge in clientele led to bars popping up all over the place in derelict buildings and abandoned outdoor spaces. These bars would appear, selling drinks for cheap and providing entertainment and excitement long into the night, before moving on if they got shut down. Eventually the movement became big enough that some of the bigger name bars found permanent homes, but still stuck with the philosophies and aesthetics of the original pop ups. And that's how the ruin bars in Budapest came to be.
They are truly unique, and somewhere that you'll completely regret if you fail to visit when you are in the city, so make sure that this activity is high on your to do list!
That's just a few ways that you can expand on your Budapest hen weekends without breaking the bank. If that sounds good to you (and lets face it, it ought to sound good to everyone), then get in touch and let us work our magic to tailor you the perfect Budapest hen weekend.
The Stag and Hen Experience has been creating the best bespoke hen weekends away for over 12 years, so, if you're looking to plan a hen weekend package anywhere in the UK or abroad, get in touch on 01202 566100 or via this email address naomi@staghenexp.co.uk and one of our expert hen do organisers will help you put together a fantastic hen do for you and your group.