Cardiff Hen Do Ideas
All you could want from a hen do!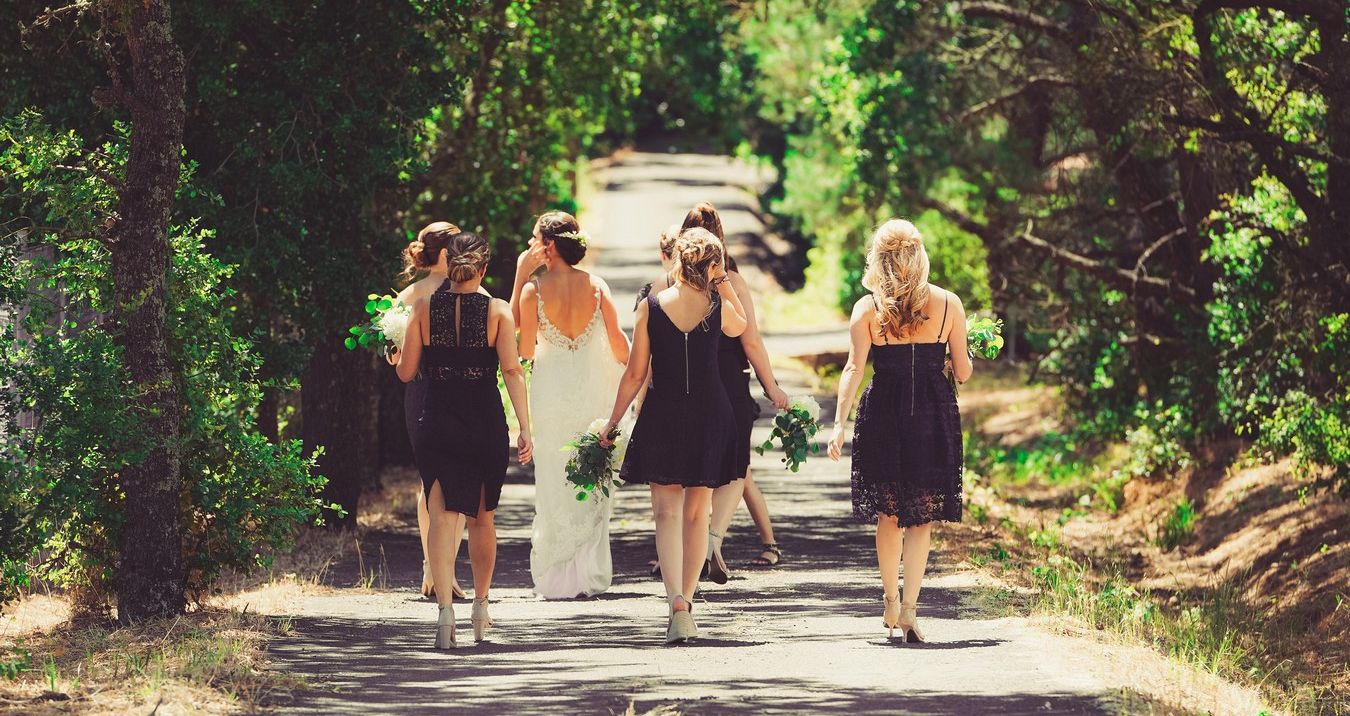 Hen Do Ideas in Cardiff
The jewel of Wales, Cardiff has long been a classic destination for Hen Weekends, Stag weekends and any other parties you can possibly think of. Stuffed to the brim with nightlife and great, affordable accommodation, it's considered one of the top UK hen weekend destinations. But it's not just the nightlife and accommodation that makes a hen party, for the perfect weekend you need things to do – and finding activities that appeal to the various different tastes within your party can be tricky. Don't worry though – we're here to help and give you an insight into some of the best Cardiff Hen Do Ideas that you've got to choose from – including things that would never have occurred to you.
Welsh Games
Suitable for: Hens looking for a laugh while still competing to be the best
Energy Levels Required: 5/5
A cross between the old Gladiators TV show, the Olympic games and traditional welsh stereotypes, the Welsh games is one of those activities that you'll remember forever. This afternoon of hilarious activities will pit friend against friend, mother against sister, bridesmaid against bridesmaid in a battle so intense it will be forever remembered as the defining moment of this or any other hen party.
So whether it's racing the other girls while dressed in a dragon suit, seeing how long you can hang onto a sheep on the infamous sheep rodeo or lamping each other with inflatable leeks, this nine-activity challenge will definitely sort the weak from the strong and see who is the one true victor.
People who like this may also enjoy: Inflatable Games, Olympic Shames
Foreplay Lessons
Suitable for: Hens with open minds and a desire to learn
Energy Levels Required: 2/5
For an entirely different type of activity, we turn now to the infamous foreplay lessons. This hilarious activity is definitely one that can be an absolute classic with the right group of girls. The expert presenters will give you all kinds of tips and tricks that you may never have thought of to drive your partner absolutely wild in bed. If you are all comfortable talking about such things together, then Foreplay lessons is a brilliant hen do idea for you to embrace – it's fun, educational and will improve your life for the better – what more could you want?
People who like this may also enjoy: It's a pretty unique activity, there's nothing else quite like it!
Horse Riding
Suitable for: Nature-loving ladies
Energy Levels Required: 3/5
Horse Riding is one of the more classic Cardiff Hen Do ideas available, yet is one that people often fail to consider as an option for a relaxing afternoon, whereas it's absolutely perfect. You and the girls will all get to ride some of the most magnificent animals in the world under full instruction – so whether you've got experience or you've never even seen a horse in real life, you'll be completely taken care of while you ride these magnificent beasts.
Riding a horse is often something that a lot of people have never done and yet would like to do – which is a perfect combination of requirements for picking a hen do activity. So with all that in mind, why not go horse riding – as well as being beautiful and relaxing, it's great to clear a hangover, so if you've been out the night before it'll give you the fresh air you all desperately need!
People who like this may also enjoy: Horse Racing, Treasure Hunt
RuPaul's Drag Race Lip Sync Battle Extravaganza
Suitable for: Hens who love to be the centre of attention
Energy Levels Required: 3/5
This activity is legendary for those of you who absolutely love to be the centre of attention and are happy to battle it out to see who is the best. If you love to sing, are desperate to dance and can pull some of the best poses in the business then this is a brilliant Cardiff Hen Do idea for you. You'll warm up with an instructor which will give you a chance to get into the swing of things before the real battle starts.
Pretty soon you'll be gliding down the runway, giving it your all with the amazing choreography and battling your friends to see who can be the ultimate winner of this awesome activity.
People who like this may also enjoy: Recording Studio, Photo Shoot
Pole Dancing Lessons
Suitable for: Energetic Hens who love to dance
Energy Levels Required: 4/5
One of the more classic hen party activities, Pole Dancing lessons have been a staple of the hen weekend for many years – and for a very good reason indeed. This activity is absolutely essential for hens who like a challenge, as it's intense but very rewarding and a lot of fun. You'll be taught the basics of how to move on the pole by an expert instructor, and before long you'll be feeling the freedom and excitement as you loosen up and let yourself become the queen of the pole.
Pole Dancing is one of those activities where the more you embrace it, the more fun you will have. It's great exercise, great fun and will make you feel more than a little bit sexy as you twirl around the pole, with the new found confidence and skills that you'll enjoy being able to use for the rest of your life.
People who like this may also enjoy: Burlesque, Salsa Dance
So there you have it. Just a few Hen Do ideas in Cardiff that you may not have considered for your perfect, tailor-made weekend away with the girls. We obviously offer many more activities than just these few, but these are great starting points – if one of these ideas floats your boat and you'd like to see what else we can arrange based around that information, then just ask and we will provide. We do pride ourselves on our work after all, and ensuring that you are getting the best and most suitable Cardiff Hen Do Ideas for you and your group.