Cardiff Hen Weekend
5 Free and cheap things to do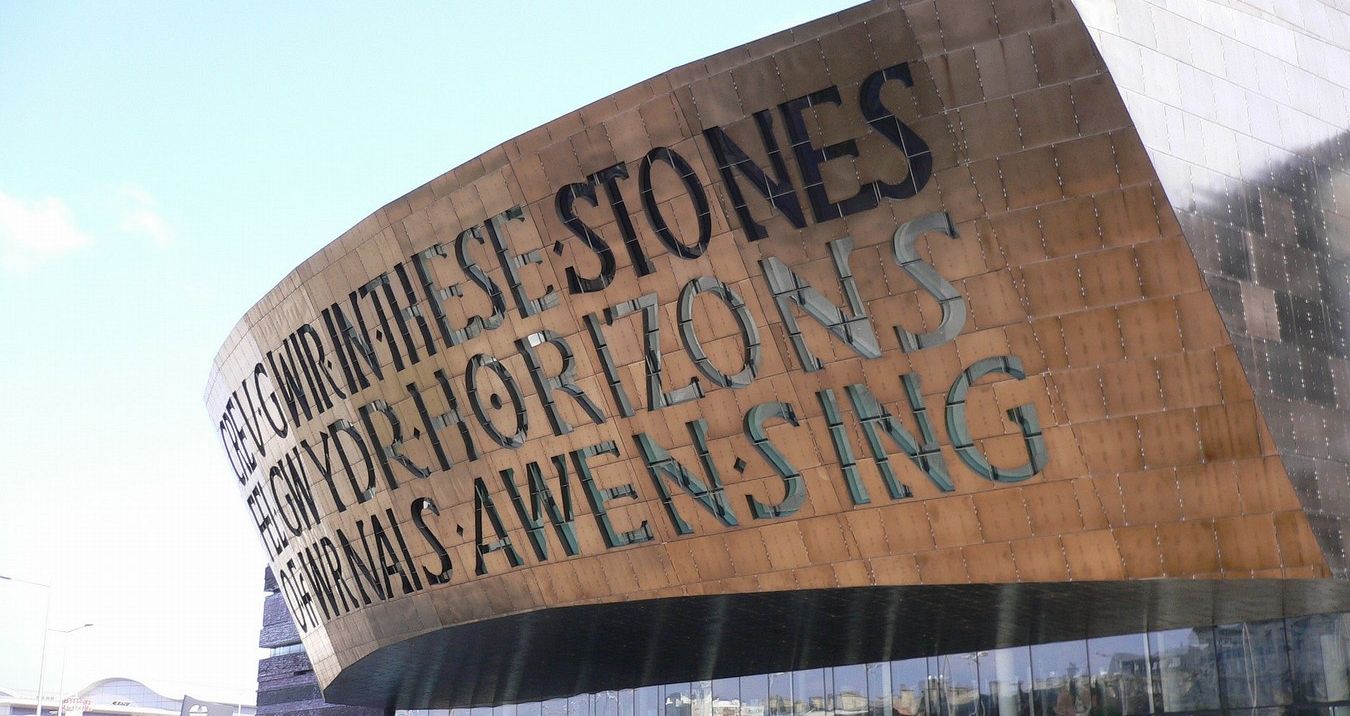 Free things to do on your Cardiff Hen weekend
As the capital of Wales, Cardiff is an ever popular Hen weekend destination, due to its friendly, welcoming atmosphere, bouncing nightlife and it's wide selection of restaurants and retail therapy opportunities! There have been settlements in the Cardiff area dating back some 8000 years; however it is only since the early 19 th century that it became anything other than a small town. Cardiff was granted city status in 1905 and only declared the capital of Wales in 1955, making it the UK's newest capital city and this youthful energy makes Cardiff the ideal Hen weekend destination. There is loads to do in Cardiff for free, whether visiting museums, picnicking in the park or seeing the sights, here is our selection of free things to do on your Cardiff Hen weekend.
Visit St Fagans National Museum of History
One of the most popular free attractions in Cardiff is just a short half hour bus ride from the Cardiff City Centre. If the weather is good on your Cardiff Hen weekend, then we totally recommend a visit to the St Fagans National Museum of History. This open air museum is set in the grounds of the magnificent Elizabethan mansion of St Fagans and consists of some 40 buildings dating back to the early 16 th Century, reflecting the historical lifestyle, culture and architecture of the Welsh people. The museum includes a working blacksmith and tannery and examples of farmhouses and workers cottages, along with a toll booth, a gorse mill and much more. A visit to St Fagans on your Cardiff Hen weekend will provide a surfeit of Instagram moments and is both entertaining and informative, as well as providing a unique insight into life in Wales over the centuries. A really unique Cardiff hen weekend experience.
Take a Free Walking tour of Cardiff or Cardiff Bay
Along with most major and capital cities in the UK there is a free walking tour of Cardiff City centre. If you and the girls on your Cardiff hen weekend want to find out more about the history and architecture of Cardiff on your Hen weekend you can join one of these tours where you can either take the tour of the city centre or, alternatively, the tour of Cardiff Bay. These free tours are gratuity based and you are invited to contribute as much or as little as you feel the guide has earned, so be prepared to be entertained and informed about Welsh history and local architecture and take a nice stroll in the fresh air, perfect for getting rid of that hen weekend hangover! If you have some free time to fill on your Cardiff Hen weekend we highly recommend this as a time-filler which won't be too heavy on your pocket!
Promenade down to Penarth Pier
Another budget friendly activity for your Cardiff Hen weekend is a visit to Penarth Pier. Located to the south of Cardiff is Cardiff Bay, a diverse waterfront built around a freshwater lake, and just to the east is the village of Penarth. The promenade in Penarth leads to the Art Deco style pier, which was built in 1895, but has been modified and restored several times since. The pier includes an Art Deco pavilion at its shoreward end and provides fantastic views across the water to Cardiff. Although outside the main tourist area, this is one of Cardiff's hidden gems and we recommend a visit in the afternoon in order to catch the magnificent sunset.
Picnic In Bute Park
Just a short walk from the main high streets in the city centre lies Bute Park. Bute Park is described as the green heart of Cardiff and these 130 acres of parklands and beautiful landscaped gardens once formed the grounds of Cardiff Castle. Named after the Bute family, who previously owned it and gifted it to the people of Cardiff, it is free to enter and the ideal location for a picnic for you and your Cardiff Hen weekend, if the weather is on your side. Besides providing an ideal picnic location, you can also follow the sculpture trail and search for the 21 different sculptures in the grounds or take a walk in the woodlands on the woodland trail. If you are in Cardiff for your Hen weekend, a visit to Bute Park comes highly recommended.
Go window shopping in the Castle Quarter Arcades
The Castle Quarter of Cardiff is an independent retail area to the North of the city centre, with Cardiff Castle itself the centrepiece of the Castle Quarter. The Castle Quarter contains over 100 independent retailers, housed on the high streets and in three magnificent Victorian and Edwardian Arcades. Cardiff is sometimes known as the "City of Arcades" due to having the highest concentration of Victorian, Edwardian and contemporary shopping arcades in the UK and the Castle Quarter contains three of these Arcades, the Castle Arcade, which opened in 1887, the High Street Arcade dating from 1885 and the Duke Street Arcade built in 1902. The Castle Quarter is ideal whether you and your Cardiff Hen weekend want to go window shopping, or shopping, shopping on your Hen weekend in Cardiff, although only window shopping is free!
There is plenty more to do in Cardiff for free, if your Hens are politically minded you can visit the Senedd, the Welsh Parliament, and of course, for rainy Hen weekends there is the National Museum Cardiff which houses everything from Impressionist paintings to gigantic dinosaur skeletons. For those Hen weekends who appreciate Street Art, you will be pleased to hear that for three years Cardiff held the Empty Walls festival where street artists from around the world were invited to fill vacant walls in the city, so Cardiff contains some fantastic examples of Street Art tucked away waiting to be found and photographed!
The Stag and Hen Experience has been creating the best bespoke hen weekends away for over 12 years, so, if you're looking to plan a hen weekend package anywhere in the UK or abroad, get in touch on 01202 566100 or via this email address admin@staghenexp.co.uk and one of our expert hen do organisers will help you put together a fantastic hen weekend package for you and your group.