Cheap Stag Do Destinations Abroad
4 of the best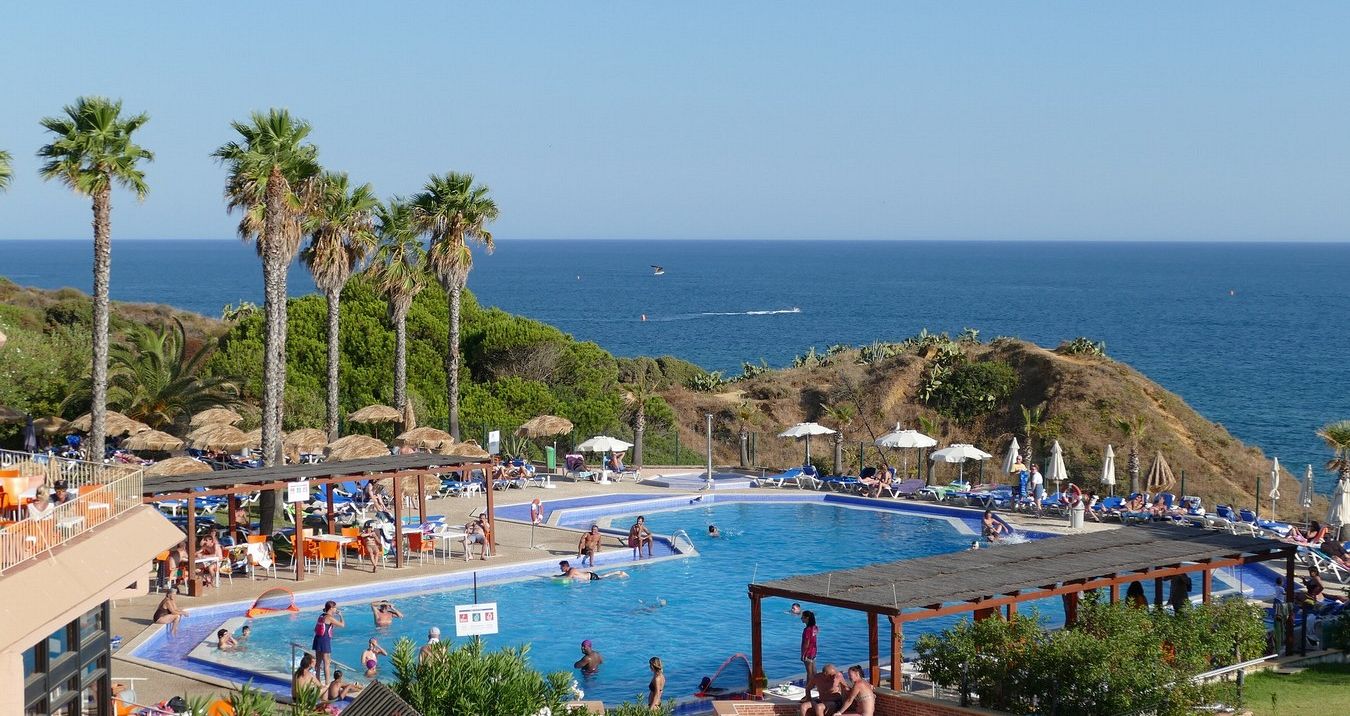 Cheap Stag Do Destinations Abroad
We've all had a bit of a shit time of it lately haven't we. Stuck in our houses, not able to go anywhere or have any fun whatsoever. But luckily, that is starting to change. Normality is coming back, we're getting the chance to remember all of the things we loved doing before and start to do those things again. You can now go for beers with a few friends, and pretty soon we'll be back to nights out. So if you are planning a stag do now, then you really want it to be extra special. After all, it's probably the first lads holiday any of you will have been on in nigh-on two years by the time you get to go! And what says "extra special" more than having a stag weekend abroad, rather than hitting one of the tried and tested UK destinations.
But choosing a stag do destination abroad can have its own worries for some people. Lets be honest, a lot of us were financially impacted by the pandemic, so even now as it comes to an end, people are trying to find ways to keep prices down and just generally make sure that they are getting the best possible value for money on any given day. The good news is that we're here to help you out with that problem.
Below are four of our most popular cheap stag weekend destinations abroad – each one is different so no matter what sort of stag do you are looking for, one of these options should hopefully suffice!
Albufeira Stag dos
Best For: Beach, Sea, Sun
We wouldn't be doing or jobs properly if a blog showing Cheap Stag Do Destinations Abroad di not include Albufeira. So why not start with the destination that provides the one thing that the UK famously cannot provide (or at least cannot guarantee) - great weather. Albufeira (for those of you who don't know) is located in Portugal, and in the summer it has average temperatures that area pushing thirty degrees - so you'll find no better bargain stag do destination if your aim is to relax on a beach and get a tan. But that's not all there is to do – Albufeira also offers a stunning range of activities that will keep you entertained throughout your stay.
Some of our favourites include the waterpark, which is super impressive, going surfing or even the Party Cruise! I know, a party cruise sounds expensive, but you can get a two night package with it included for under £100, and isn't that the kind of bargain you came to a "Cheap Stag Do Destinations" page for? Couple that with all of the great bars and clubs that Albufeira has to offer and it's no wonder that it is one of our most popular destinations every year.
Budapest Stag Weekends
Best for: Cheap beer, Ease of access
Budapest is somewhere that should be high on a ticklist of anyone who is investigating cheap european stag do destinations. The accommodation is brilliant and at a bargain price, the flights are usually cheap and easily available from at least ten of the UK's airports, and the beer can be as cheap as £1 a pint – which is certainly worth considering!
A perfect cheap stag weekend location for those who just want to explore during the day and drink during the evening, Budapest is a cultural and historically significant city, providing you with lots of great sights, sounds and experiences, no matter how much or how little you want to spend. This, combined with the absolutely out of this world nightlife, means that your cheap stag do in Budapest will be one long remembered!
Stag Dos in Krakow
Best for: Vodka, Great Atmosphere, Fantastic Activities
Krakow has been a popular cheap stag do destination for a good few years at this point, and it is easy to see why. Poland's capital city, Krakow is welcoming of all visitors, encouraging them to explore the city and find the high points for themselves, and there are many high points, it must be said. For most stags, the appeal of Krakow tends to be the low prices for every day items (such as food, drinks etc), which leaves you with some cash free to try out some of the more outrageous activities.
If you want to make the most of your visit, and have a little extra cash, then the firearms packages are always extremely popular. Getting to shoot the types of guns you'd never touch in the UK is very appealing, and an awful lot of fun! But that's not our most popular option on your stag do in Krakow – no, the most popular option is the vodka tasting. Poland is known for making world class vodka, and getting to spend some time trying it out and seeing what all the different options are is a perfect way to start a night of debauchery and mayhem!
Benidorm Stag Weekends
Best For: Heavy Drinking and relaxing recovery
We all know what Benidorm's reputation is like. It's somewhere that you'd never take the missus on a romantic vacation, but if you are looking for somewhere to drink the night (and day) away, then it should clearly be high on your agenda! Slamming down the Sangrias and chugging back the ciders while laughing, joking and dancing through the night is what Benidorm is famous for, and it's exactly what you need when you want to let loose!
The best news of all, is that a weekend in Benidorm will barely cost you anything! A package that grants you access to some amazingly located apartments for two nights along with a guided bar crawl, entry to a strip club and entry to one of the best nightclubs on the strip, can come in as low as £99 per person – which is perfect for the stag on a budget.
So that's just four of our best cheap European stag do destinations. (Do bear in mind that any prices listed may vary dependant on number of people travelling, exact dates, etc). What do you think? If any of those sound appealing to you, then now is the perfect time to have a chat and get a quote for the perfect stag do.
The Stag and Hen Experience has been creating the best stag weekends away for over 12 years, so, if you're looking to plan a stag weekend package anywhere in the UK or abroad, get in touch on 01202 566100 or via this email address naomi@staghenexp.co.uk and one of our expert stag do organizers will help you put together a fantastic stag do for you and your group.