Cheap UK Hen Do Destinations
3 of the best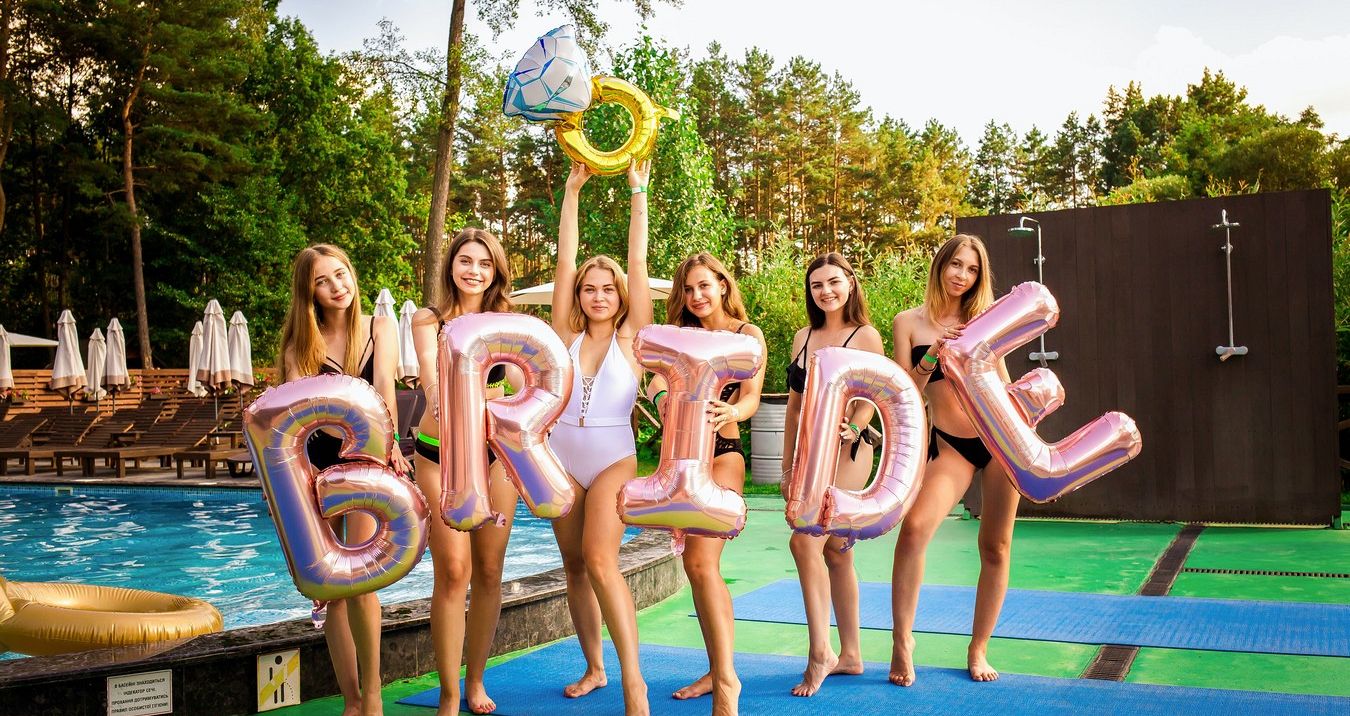 3 Cheap UK hen weekend destinations
One of the challenging tasks the maid of honour will encounter when organising a hen weekend will be where to go. Whether your group are happy to stay on your doorstep, head off around the country in search of a touch of luxury or fly out to sunnier climates will depend on many things. Most importantly is, what does the hen herself want to do, other considerations will be budget, can everyone afford it, can everyone get the time off work, can every organise parenting duties whilst away on your hen do. These are just a few, of many things to take into account when planning your besties perfect hen weekend. Whilst we can't help with some of those more personal things, one thing we can, is being able to put together a fantastic hen weekend together working on any budget, so for the budget conscious hens here is a small selection of hen do destinations that offer fantastic value for money without sacrificing quality.
Hen Weekends in Swansea
One of the best things about choosing a hen do in Swansea is that being a seaside city has a lot to offer your hen do in aquatic vistas and the accompanying charm that comes with being so close to the water. Naturally it has plenty of beautiful beaches to explore and piers with fresh fish and chip shops to visit for some traditional seaside dinner and souvenirs aplenty. It is a comparatively small city and therefore enables transit from the beach to the shopping districts just on foot. Speaking of shopping, one particular place you may want to visit on your Swansea hen weekend is the market. A large outdoor area that sells everything from food to jewellery to toys and boasts over a hundred sellers, which makes it a great distraction from traditional hen do activities. The tranquility of a beach holiday and the modernity of a city can both be enjoyed whilst on your Swansea hen do. The beaches and waterfront areas are not the only natural features to take in there.
It has a lush, green countryside and is full of parks and lakes which make for lovely places to walk or have a picnic. Swansea has been shortlisted for UK's city of culture this year, so it is not lacking in that department either. It's an excellent city to be for a cheap and affordable hen weekend. Between festivals, stadiums, plenty of museums and a flourishing art scene owing to the presence of multiple galleries, there is plenty to take in whilst avoiding a significant dent in your purse. The city districts also have a robust atmosphere with places like Wind Street packed with bars and restaurants at very affordable prices, which is a great opportunity for your Swansea hen do to unwind, have a catch up and show off your shopping goodies, it's also a great time to sample some traditional Welsh cuisine like laverbread, Welsh rarebit or fresh cockles. As mentioned, a Swansea hen do is a offers superb value compared to some of the other hen do destinations in the UK and as such accommodation choices are also very purse friendly add to that the fantastic hen do activities available make a Swansea hen weekend ideal for everyone to indulge in a hen weekend of fun!
Manchester hen dos
Manchester hen dos are hugely popular, it's England's second city and most famously known for is its football, food and music, which is already a great list of hen weekend activities to entertain oneself with! It has a fair amount of cultural appeal, should your Manchester hen do be that so inclined as well, with places such as the Museum of Science and Industry showcasing technological progress over the years and is also plays host to numerous festivals which can be enjoyed free! Other similar attractions would be the recently renovated Whitworth Art Gallery, Manchester Art Gallery and the National Football Museum. This city has no shortage of cultural attractions no matter where one's interest lies.
Manchester also has parks to enjoy such as Heaton Park, which in addition to the fairs and festivals hosted there, makes for a great day out with boating, golf, picnics and other outdoor activities being budget friendly options and great if you're looking for something to do that doesn't require prior booking. The food scene is booming as well and Manchester houses unique eateries such as the Cat Cafe where one only has to pay for the duration of stay as well as a pop-up food market where one can visit an cross section of delicious food, entertaining live music and activities for your Manchester hen weekend free of charge, an amazing Manchester hen do already without breaking the bank! Similar to the food market, Chetham's school of Music offers free lunchtime concerts and its library is also one of note as it is the oldest english language public library in the world. For those interested in the performing arts the Lowry Theatre is definitely worth the visit as musicals, dramas and comedies can all be enjoyed with cafes and restaurants nearby. It is especially advantageous if you are under the age of 26 as you will never have to pay more than 10 pounds a show. A hen do in Manchester has just about everything any bride to be could wish for!
Blackpool hen weekends
Blackpool is well known for being a cracking hen do destination, it's also famous for its seaside and has one of the most visited beaches in the UK and is a great place for sunbathing, a quick swim or just relaxing on its sandy beaches if the weather is right. A hen weekend with a swim, sunbathing on the beach with a sangria and a picnic is a relaxing way to enjoy your Blackpool hen weekend, and Blackpool has a lot of fun things to do. Blackpool has 3 piers, the North Pier, Central Pier and the South Pier which are each worth a visit on their own but also make for a days worth of fun visiting them all together as they have attractions like a 100ft Ferris Wheel giving spectacular vistas of the surrounding areas a great opportunity for a fantastic Instagram pic or two.
There are also arcades nearby where about 10 pounds translates into multiple hours worth of fun. Stanley Park is a must visit location in Blackpool. From the old buildings and similarly styled architecture, to luscious gardens that house a children's play area, there is something to enjoy for the whole family. Between the Blackpool Zoo and the Blackpool Aquarium there are plenty of animals to see and interact with without breaking the bank. A Blackpool hen do is definitely worth considering.
So there you have it, just a small selection of cheap hen weekend destinations in the UK. The Stag and Hen Experience has been creating the best bespoke hen weekends away for over 12 years, so, if you're looking to plan a hen weekend package anywhere in the UK or abroad, get in touch on 01202 566100 or via this email address naomi@staghenexp.co.uk and one of our expert hen do organizers will help you put together a fantastic hen do for you and your group.