Dublin Stag Do Ideas
A Standout Destination for Your Stag Do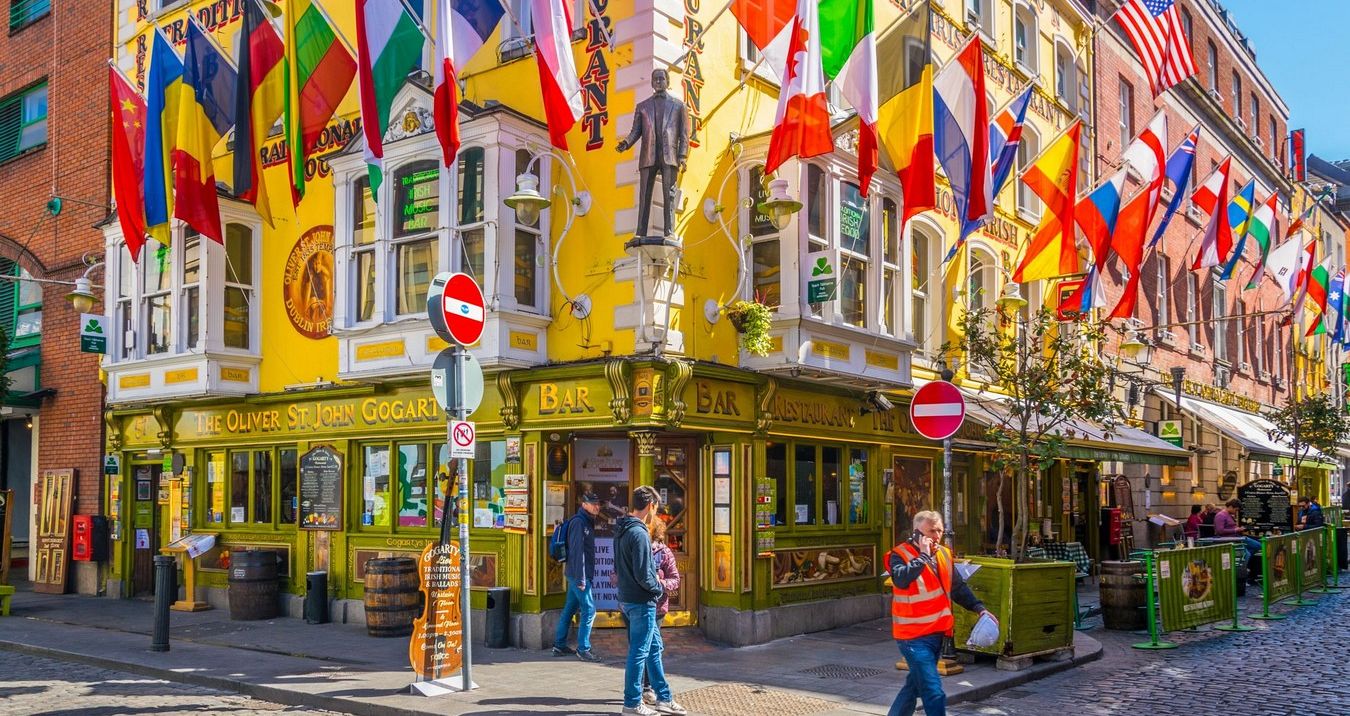 A lot of stag weekends are usually celebrated outside of the groom's city, which makes the search of a nice location to have fun one of the most important things of this pre-wedding ritual. Undoubtedly, an excellent destination to organise a stag do is Dublin, capital of Ireland. With a handful of great pubs, amazing restaurants and top-class activities, it's the perfect place for the groom and the lads to get together for one last time, just before the soon-to-be husband becomes a sober and respectable pillar of society. Here are some of the things you can do in Dublin, the booziest capital in Europe, during a stag do! So what is there to do for a stag do in Dublin?
Go for a ride in a Pedal Bar
We are not kidding: you can enjoy a unique sightseeing tour of Dublin to celebrate your stag party in a big bike that is also a bar. These bikes can hold approximately 8 to 16 people in it, and they equipped with a sound system with MP3/phone connection to play your own mix of party music. You can comfortably drink with your friends, while you explore the possibilities of the city.
Visit the Temple Bar
We can't stress this enough: no visit to Dublin is complete without visiting the Temple Bar district. Temple Bar is located between the Liffey River and Dame Street, and is packed with plenty of pubs and bars to have fun day and night. One thing is certain: there will be a lot of tourists, as this is arguably the most popular tourist attraction in Dublin.
Raise up your testosterone levels by playing some sports
Ireland is the home of some of toughest sports of the planet, which you should definitely try in your visit. In Dublin, you should absolutely play Gaelic football, which is like a mad, mash-up of rugby, normally played with 15 men in the field and the scoring rules of regular football... And a lot more violence. It is tough, brutal, and something that you and your friends should do before the big night. Or you could also play hurling, a game with similar rules of Gaelic football, but played with sticks or hurleys, which are used to move the ball around the field.
Enjoy the nightlife
Dublin is also known as a city with an fantastic nightlife, with plenty of options to satisfy your dance floor and beer thirst. Be aware of the fact that a lot of clubs and bars don't welcome those who are too casually dressed, so please make a bit of an effort to look fancy. Most of them close and stop serving drink at about 02:30, but some stay open a little later.
Unquestionably, Dublin is a beautiful city, with an exceptional culture and several places to visit during your stag weekend. There are plenty of other things to do and meet during your staying in the capital, therefore, don't miss the chance of spending your last days of freedom here!