Duties of a Best Man: Part Five
What to do on the day!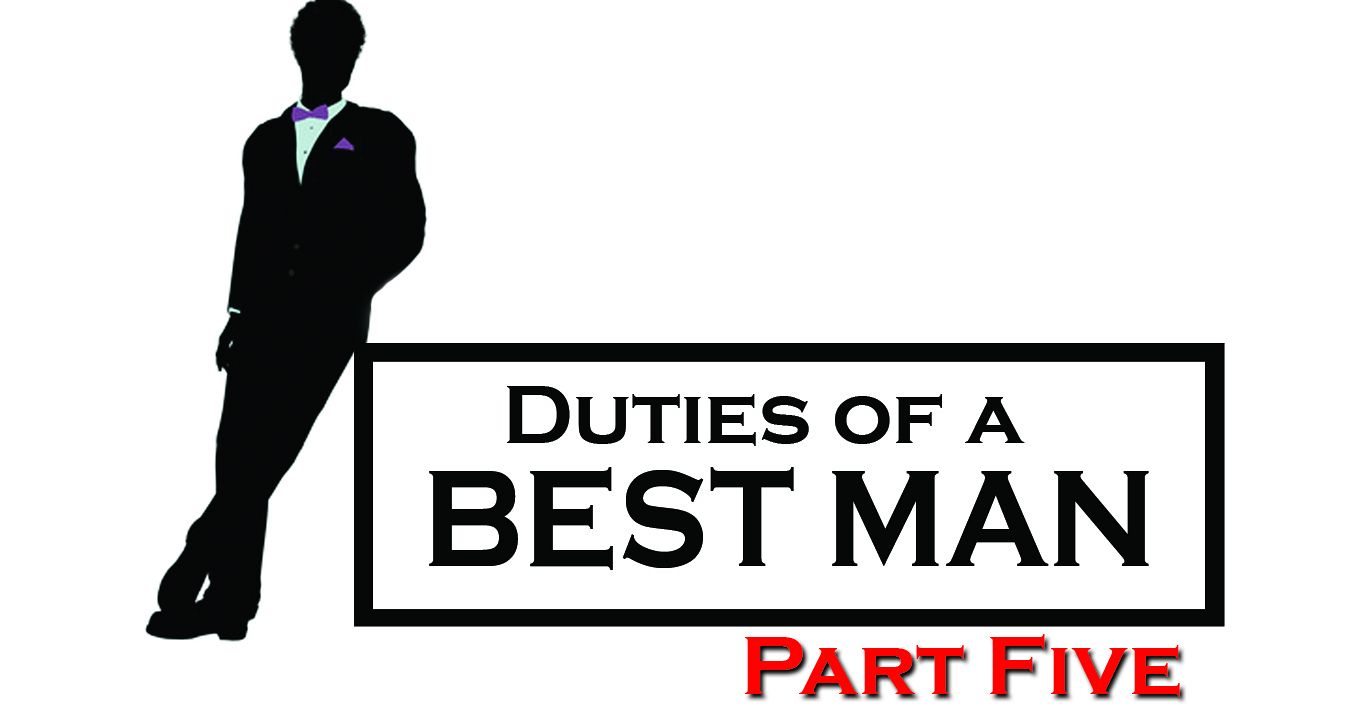 So you've made it through all the preparation. You picked the suit, you survived the stag do, your speech is written and in your pocket. So what's left?
The day itself.
You have to steer the Groom, your best mate, through the best day of his life. Your job for the whole day is to make sure that anything that goes wrong or might cause a problem is dealt with quietly, without him or the Bride having any idea at all. As well as that, you've got to make sure that the groomsmen do what they are supposed to, and ensure no-one gets left behind. So in order to make your day slightly easier, here are a few of our top tips:

Take him for Breakfast - Even if he doesn't normally have breakfast, a nice sit down meal first thing in the morning will help ground him for the day ahead. You can also discuss anything that needs doing and make sure that you've got it all planned and ready.
Don't get him Drunk before the Ceremony - It's very common for the Groom to have a bit of Dutch Courage to face the day, but make sure it's just the one. He'll be nervous enough at the wedding without the drink adding to that.
Think on your feet - Once you're there and on the day, any problems will have solutions that can be sorted out quickly, you just need to think of them! Don't be afraid to ask for advice in solving problems - your groomsmen and the bridesmaids will all want the day to go as smoothly as you do.
Be Prepared - Make sure you know about possible problems before they happen. For example, if you know that Great Aunt Hilda can't sit anywhere near Uncle Ross because of a fight that started seventeen years ago over someone not returning a teaset and it's now got so bad that battle lines are drawn whenever the family are together, make sure that the groomsmen know who is who to ensure these situations never become problems.
Enjoy yourself - Although you have a lot of responsibility, the groom will also want you to have fun - so make sure you do. Once you have done your speech and the party is underway, your job is basically complete. So have a celebratory drink or two and enjoy the company of friends and new acquaintances alike.
You've made it.
We hope that this has been helpful - if you've got any tips that we missed, then please do let us know by emailing admin@thestagandhenexperience.co.uk or contacting us on Facebook or Twitter.