Leicester Stag Do
My epic Stag do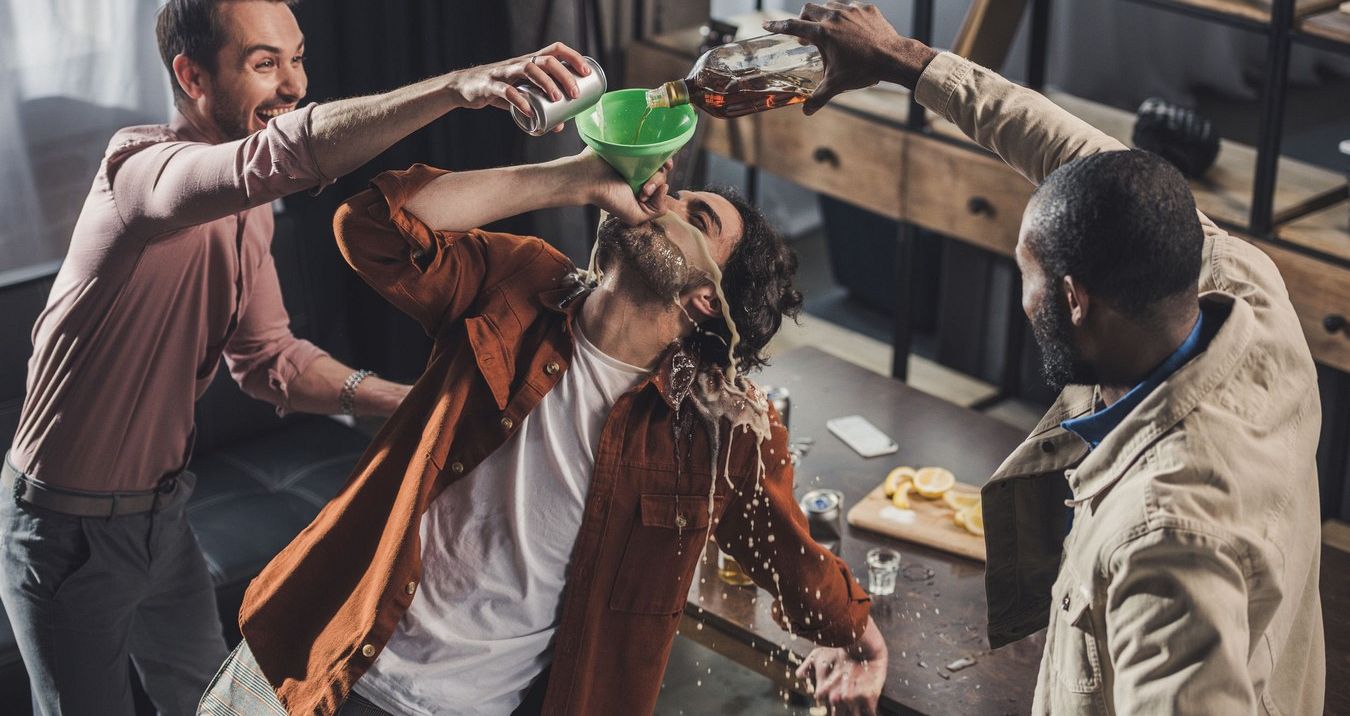 My Leicester Stag Do
I love going on Stag dos. I mean, I know that everyone does, but I really love it. And my wife thinks that it's just the novelty – because I don't get to go out with the lads much when I am at home, but she doesn't really understand that's not the half of it. I love stag dos because the experience is always something unique, and will always be remembered – the number of whatsapp chats I am still in because we all met on someone's stag do is insane! So when it came time for my great mate Chris to get married, I was ready and eager to get going. We all agreed that it would be a Leicester stag do, being nice and central and we all live 2-3 hours away it was far enough away to feel like we've been away and close enough to get to easily. I was the first to pay my money, and his best man Laurence (his brother) got me to help with a few bits of the organising – and I also offered to be one of the drivers. Which is how, at just after nine on a Friday morning, I was outside Chris' house waiting for him to get in the car so that we could head off onto our Leicester stag do for a weekend to end all weekends.
Leicester is about a two and a half hour drive from our houses, but we stopped for an early lunch on the way there, so it wasn't until about two o clock that we arrived, swinging into a hotel car park to park up, check in and wait for the rest of the lads. The hotel staff were lovely, and we were quickly checked in and up to our rooms to drop off our bags. Pretty soon after we arrived, the other two car loads of lads showed up, and after a quick change of clothes the eleven of us were ready to head out for some Leicester stag do drinks.
We found ourselves in a nice, cheap, local pub not far from the hotel, which had one of those huge long tables in the window – a perfect place for eleven lads to sit, chat, drink and have a good laugh. When we arrived, we didn't all know each other, as some of us were Chris' childhood friends, some had gone to uni with him and a couple were from his work. Laurence had brought a couple of games for us to resort to if needed, and after a few rounds of cards against humanity, we all felt like we'd known each other for years. We grabbed food in this pub as well (they did some amazing burgers that were ridiculously cheap), and suddenly realised that it was eight o clock in the evening! A quick chat was had and the decision was made to head out and explore some other Leicester stag do treats in the form of pubs and bars that were nearby.
Which was what we did for the rest of the evening. Bouncing around from pub to pub and bar to bar, trying different drinks and all watching as the two single lads started trying to chat up as many local girls as they possibly could. Before we knew it, we'd found our way to a local indie rock nightclub, where we were jumping around and singing our socks off. I don't know what time we left, and I don't know how we got back to the hotel, but I do know that I was very grateful in the morning for the paracetamol I had brought with me! Stag weekends are one of those events where a 'survival kit' is essential.
When arranging the Leicester stag do activity for the Saturday, Laurence and I had discussed that it should be something memorable, something that none of us had done before – which ruled out some of the staple stag activities like paintball, go karting, quad bikes etc. Luckily the person who Laurence booked the weekend with suggested something that we would never have considered, but was a perfect fit for what we were after. We piled in the cars and drove out to a specific address, and Chris was gobsmacked when he saw real, full size tanks driving around in the field. He was even more gobsmacked when we told him that our activity was all getting to drive one! We all took it in turns to drive one of these monsters, as well as have a ride as a passenger – it's harder to drive than you might imagine, but none of us crashed into anything or ran anyone over, so that was definitely a relief.
After our tank driving experiences, we all decided to head back to the hotel and grab a couple of hours relaxation time before going for a big night out. Well at least that was the plan. What actually happened was that we made it back to the hotel, everyone went to their rooms to freshen up, and then twenty minutes later half of us were back in the nearby pub. Pretty soon everyone had joined us, and we were discussing our plans for our big Saturday night out.
Laurence had a much clearer plan for the Saturday night of our Leicester stag do, as the person he'd booked the weekend with had helped him get some guaranteed guest list entries to a variety of bars and pubs, so we took full advantage of all of them, traipsing around and experiencing a wide range of venues. We then had a long and involved discussion on the pavement about where to go next, and we ended up settling on a strip club, so off we went – which was an amazing decision, as it was one of the best strip clubs I have ever been to! After an hour or so there, we decided to move on to our ultimate destination, one of the biggest nightclubs in Leicester. Unlike the Friday night where we'd found ourselves in an indie rock club, this was a more traditional high energy club with a huge dancefloor and drinks that were overpriced, but not so badly that we wanted to leave.
And that's where we danced the stag night away, drinks in hand, celebrating Chris's future wedding. A perfect end to a perfect stag do in Leicester. We got thrown out when the club closed and staggered back to the hotel to crash out for a few hours before all driving home.
In short, Leicester was an absolutely amazing stag do destination, and I cannot recommend it highly enough for any stag do you are planning!
The Stag and Hen Experience has been creating the best stag weekends away for over 12 years, so, if you're looking to plan a stag weekend package anywhere in the UK or abroad, get in touch on 01202 566100 or via this email address naomi@staghenexp.co.uk and one of our expert stag do organizers will help you put together a fantastic stag do for you and your group.