Liverpool Stag Weekend Ideas
Some great ideas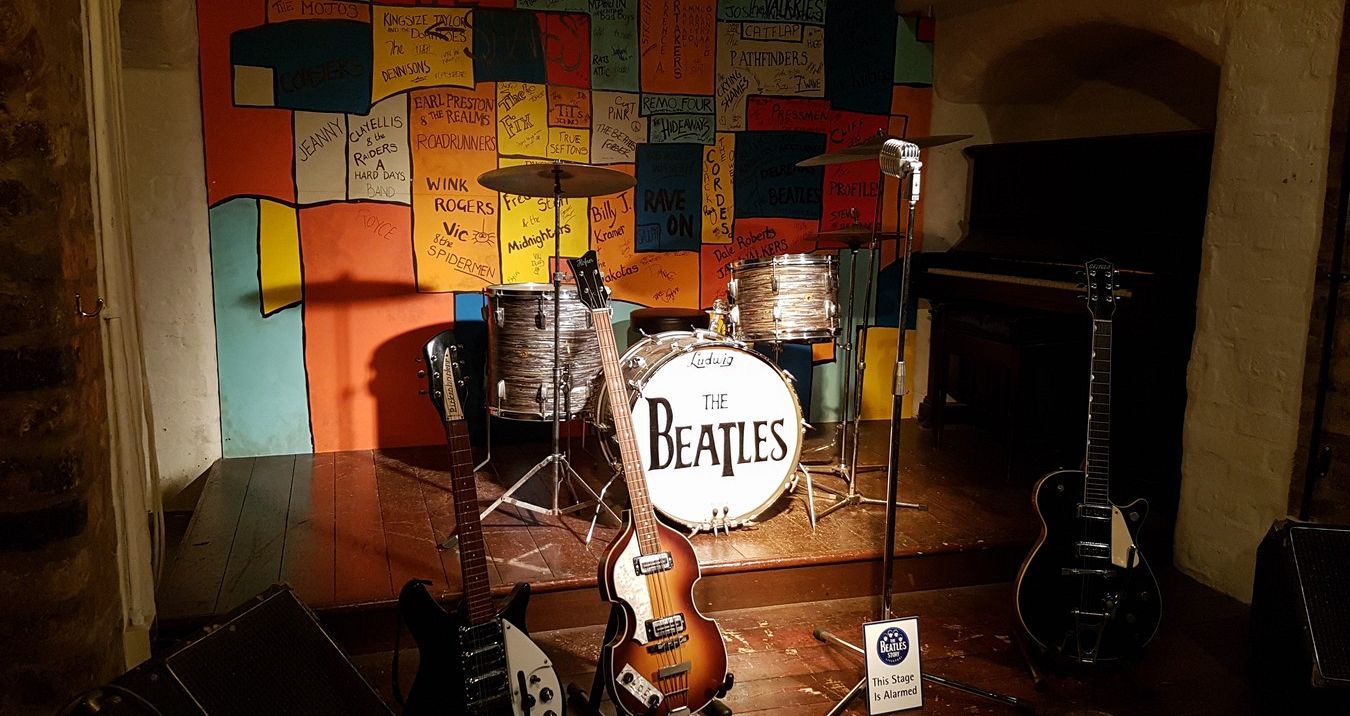 Five of the best Liverpool Stag Weekend Ideas
Liverpool is famous for a great number of things. The Beatles. Being a city of culture. Classic architecture. One of the biggest premier league football clubs in the country. What you may not know it is also famous for (certainly in our area of expertise) is that it is one of the biggest and best northern stag weekend destinations in the UK. I've lost track of the number of Liverpool Stag Weekends I have organised – and the reasons for going are many and varied. So with that in mind, I thought we'd look at five of the best Liverpool Stag Weekend Ideas – AKA five of the possible weekends you could plan if you had picked Liverpool as your perfect stag weekend destination.
The Football Maniac
Let's start with the obvious one. Some people pick a Liverpool Stag Weekend because they are huge Liverpool F.C. supporters and they want to explore and experience the area as part of their weekend away. So for those people, we like to craft a weekend that is big on football and drinking. With that in mind, we'd highly recommend the Anfield Tour, where you can explore the home ground of your favourite team and experience the thrills of standing on the pitch yourself. To keep the football theme going, we'd also recommend either a five a side football match, or (if you want to mix it up and make it a little less normal) a game of zorb football or electric shock football – both of which will challenge you in new and interesting ways throughout the match.
The Musical Maestro
Maybe your interest in Liverpool is musical? Obviously the Beatles are the most famous of Liverpool's musical exports, but they aren't the only one by a long shot. Gerry and the Pacemakers, Echo and the Bunnymen, Ultrabeat, The La's, Apollo 440, Space, The Boo Radleys – the list goes on and on. So if the focus of your Liverpool Stag Weekend is musical, then what are our recommendations to create the perfect time? Simple – the Treasure Hunt pub crawl is tailored to give you information about all of Liverpool's musical history, and combined with a karaoke session at the end of the night, you'll have a perfect time!
Watersports Extreme
Moving away from the history of what Liverpool is known for, and instead pivoting round to what a Liverpool Stag Weekend is famous for now, we come to extreme watersports. With Liverpool being located on the coast, water sports are always a popular option, and Liverpool rules the roost when it comes to the options available to you. White Water Rafting is a hugely popular option in Liverpool, with just a small group in each boat battling against the forces of nature. But if that still sounds too laid back for you, then the River Bugs will be more up your alley. This new activity is the equivalent of a one-man attack on the rapids, using the same courses as the white water rafting does. Climb aboard your one-man vessel and take a stand against nature itself.
As with everything, instructions and training are provided, but if you are looking at a Watersports Extreme weekend (especially with the River Bugs) then it is essential that you are able to swim – because we cannot guarantee that you'll stay out of the river!
Petrol Heads
Moving onto dry land now, we come to the Petrol Heads activities. These are exceedingly popular, and the real advantage you get when you try these on your Liverpool Stag Weekend is just how many different and intriguing options there are for you to experience. Yes you can put your foot down and race around a go karting track, or you can battle your way through the elements with some 4x4 off road driving, but those activities (while fun in themselves) aren't what makes your Petrol Heads Liverpool Stag Weekend unique. No, for that we have to turn to the DTV shredder. This brilliant and mind-bending new vehicle is the type of thing you didn't know was missing in your life, but now you do. Described as a hybrid of tank, motocross bike and skateboard, you'll be smashing your way around the course on it in no time whatsoever.
The Outdoor Explorer
For our fifth Liverpool Stag Weekend idea, we thought we'd focus on something nice and simple. The outdoors. Liverpool is surrounded by beautiful countryside and a rugged coastline that deserves to be explored and experienced any way possible. So for those of you who want to experience the area in an all encompassing way, we highly recommend Gorge Scrambling. This exciting activity will see you climbing your way around hills and gorges, experiencing the highs and lows of this beautiful area. Alternatively there's abseiling, where you can climb your way down a cliff while being amazed at the view, or, if you fancy something slower paced and based at sea, then an afternoon's sea fishing is always a very popular option on a Liverpool Stag Weekend.
Which of those Liverpool Stag Weekend plans appeal the most to you? Are you a Petrol head or a Musical Maestro? A Football maniac or an Outdoor Explorer? Whatever appeals to you, the great news is that Liverpool can provide all of that and so much more. In fact, while those activities are great to tailor a Liverpool Stag Weekend to fit just one of your interests, the great thing is that with over sixty activities easily available in this city, any stag weekend can be easily tailored to suit absolutely anything that you want to do.
And there you have it – if you want to enjoy a Liverpool Stag Weekend that is designed to be perfect for you (or the stag if you are the person planning it), then just get in touch and tell us what you'd like. Before you know it, we'll have put the whole thing together and given you an amazing quote for your own, personal, tailor-made, perfect Liverpool Stag weekend.
The Stag and Hen Experience has been creating the best stag weekends away for over 12 years, so, if you're looking to plan a stag weekend package anywhere in the UK or abroad, get in touch on 01202 566100 or via this email address admin@staghenexp.co.uk and one of our expert stag do organisers will help you put together a fantastic stag do for you and your group.