London Hen Weekend
Free and cheap things to see and do.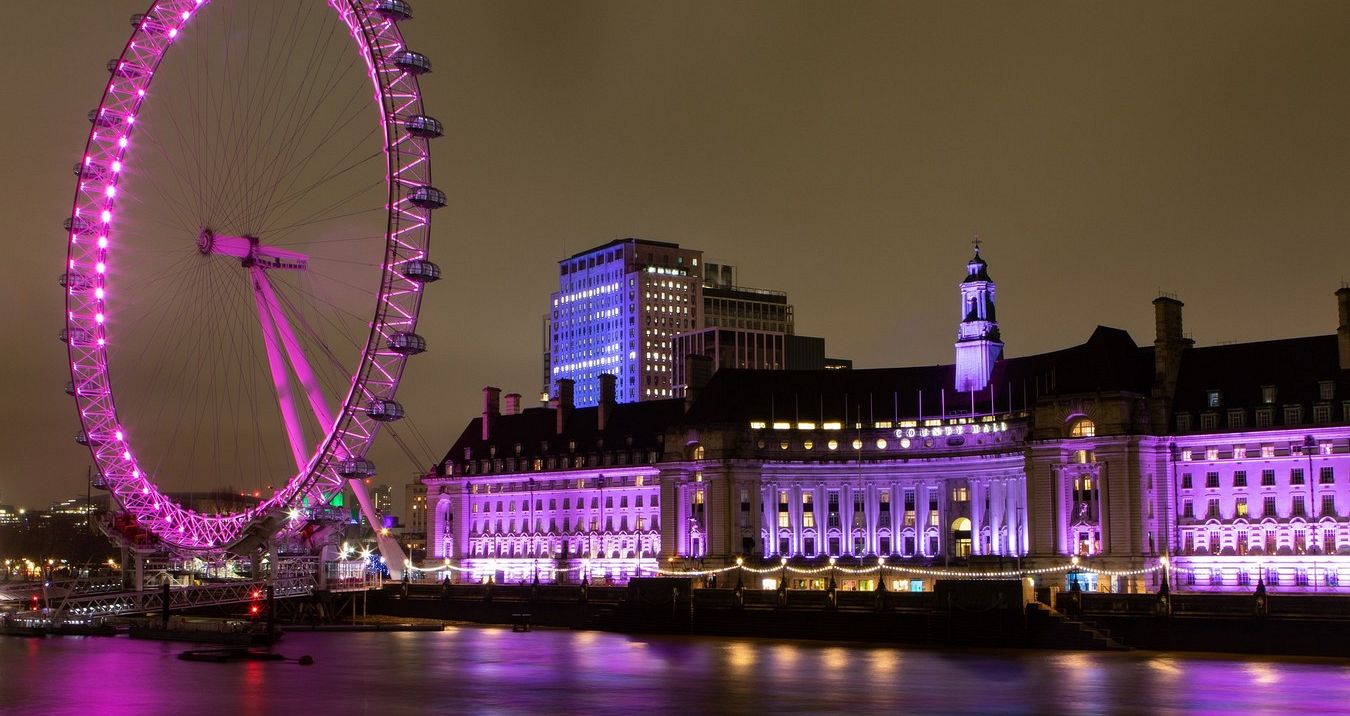 London Hen Weekend
London is one of those cities where people quite often have a strong opinion of it, and as you probably already know (because I guarantee you know someone who falls into this group), those who love it, like REALLY love it. It's iconic, it is busy, it is fun, it is full of everything you've ever wanted – after all, it is our capital city for a reason, and it is definitely one of the best places to host a UK hen weekend, simply due to the sheer amount of things that you can do. That, combined with amazing nightlife and an atmosphere like nowhere else in the world, means that for those of you who love London, it's definitely got to be high on the shortlist of possible hen weekend destinations.
And the attraction is not limited to the hen do activities that you pre-book and pay for (although you can take part in just about any hen party activity you can imagine in this great city), it's also about the added value – the things that you can do on your London hen weekend that are cheap or free and provide extra excitement and fun throughout the hen do.
Take a Walking Tour
This first option is great because it combines getting some fresh air with sightseeing (which is always a good option, especially if you've been out the night before, and lets be honest, you're on a London hen weekend, you will have been out partying until the early hours!), and whether you have been to London a hundred times or whether this is your first, you'll still find out things you didn't know. The guys at Free London Walking Tours are masters of their craft, able to take you on one of their amazing tours, all of which have different themes and different routes, so even if you've been on one before, the chances are that it'll be all new this time around! There's so much to see and do on a London hen do, you could spend literal weeks there and still not covered everything!
You'll learn a little, see a lot and get the chance to take photos in some of London's most famous locations. Just remember, if you enjoy it, make sure you tip the guide – these guys work hard to ensure that you have a great time on your London hen weekend, so a little thanks goes a long way.
Museums
There are a TON of museums in London that are free entry (though obviously they'd all prefer it if you gave a small donation), and the list includes some of the most famous museums in the world. Here are just three of the most popular options for you to consider we would highly recommend any of these whether you're visiting London on your own, as a couple or even a hen weekend group:
British Museum – Come on, you've all heard of this one. Egyptian Mummies, the Rosetta stone and a huge selection of objects spanning two million years of human history.
Natural History Museum - AKA the one with the giant Blue Whale skeleton hanging from the ceiling and a whole bunch of dinosaurs. There's obviously lots of other things as well, showcasing over eighty million specimens throughout this amazing building.
The Victoria and Albert Museum – Also know as the V&A, this museum specialises in beautiful things. It is the world's leading museum of art, design and performance, and is therefore an absolute feast for the eyes
Relaxing in a park
There are lots of green spots where you and your hen party can relax and soak in the London atmosphere throughout the city. A personal favourite of mine is Greenwich Park, where if you climb to the top you can enjoy an unparalleled view of the London skyline while you soak in the sun and enjoy a sandwich or a bottle of wine on the grass. Other great parks in London include the most famous of all – Hyde Park - which is huge and really feels like you've left the city behind when you are relaxing in the middle of it.
Alternative options include Kensington Gardens, where you can admire the Peter Pan statue, Richmond Park where, if you are lucky, you might just spot some deer, or St James' Park which is absolutely teeming with wildlife including woodpeckers, water birds, owls and pelicans!
Instagram Opportunities
A trip to London wouldn't be the same without some of the most popular photo opportunities that the city affords you and your hen do. Some of the countries most famous places are in London, and it'd be silly to visit without getting a photo or two. Buckingham Palace is obviously one of the most popular spots, with plenty of great shots available around one of the most famous buildings of all time, and you can even get a picture of yourselves next to one of the most famous guards in history. Other places to grab great shots include Tower Bridge, Westminster Cathedral and Millenium bridge – in fact, a walk along the Southbank area will yield great results for photos and plenty of likes as well as treasured memories if you want to spend a little time doing so!
Shopping
Retail Therapy, on a hen weekend? What self respecting lady wouldn't like a little bit of indulgence with a nit of shopping! Did I really need to mention this? Obviously, London is famed for its breadth of shops that are available – every store you can think of exists somewhere in this city, so whether you just want to hit Regent Street and Oxford street to visit lots of different places, or whether there is somewhere particular that you've never been able to visit because they only have a shop in London, Shopping is definitely an activity worth scheduling a bit of time in for on your London hen weekend. If you are designer-mad, then a trip to Bond Street is most definitely worth the time, or if you prefer small, independent stores that will give you a unique feel (and unique souvenirs of your weekend away), then Carnaby Street, Covent Garden or Camden will be somewhere that's definitely worth a visit throughout the hen do.
And that's just a couple of the things that you can do for free in London (except for shopping, which obviously ends up costing money if you buy things!). Once you combine this with all of the amazing facilities that London provides for hen parties – great accommodation, activities you can't do anywhere else and some of the best nightlife you'll ever experience – then the question doesn't become "should I go to London for my hen party", the question becomes "When are we going to London for the most magnificent hen weekend of all time!"
If you're looking to plan a hen weekend either in London or anywhere else in the world, get in touch on 01202 566100 or via email naomi@staghenexp.co.uk or simply send us an enquiry and one of our hen weekend organisers will be able to create a wonderful hen weekend experience for you and your group.