Milton Keynes Hen Weekends
This was mine (Pre Covid)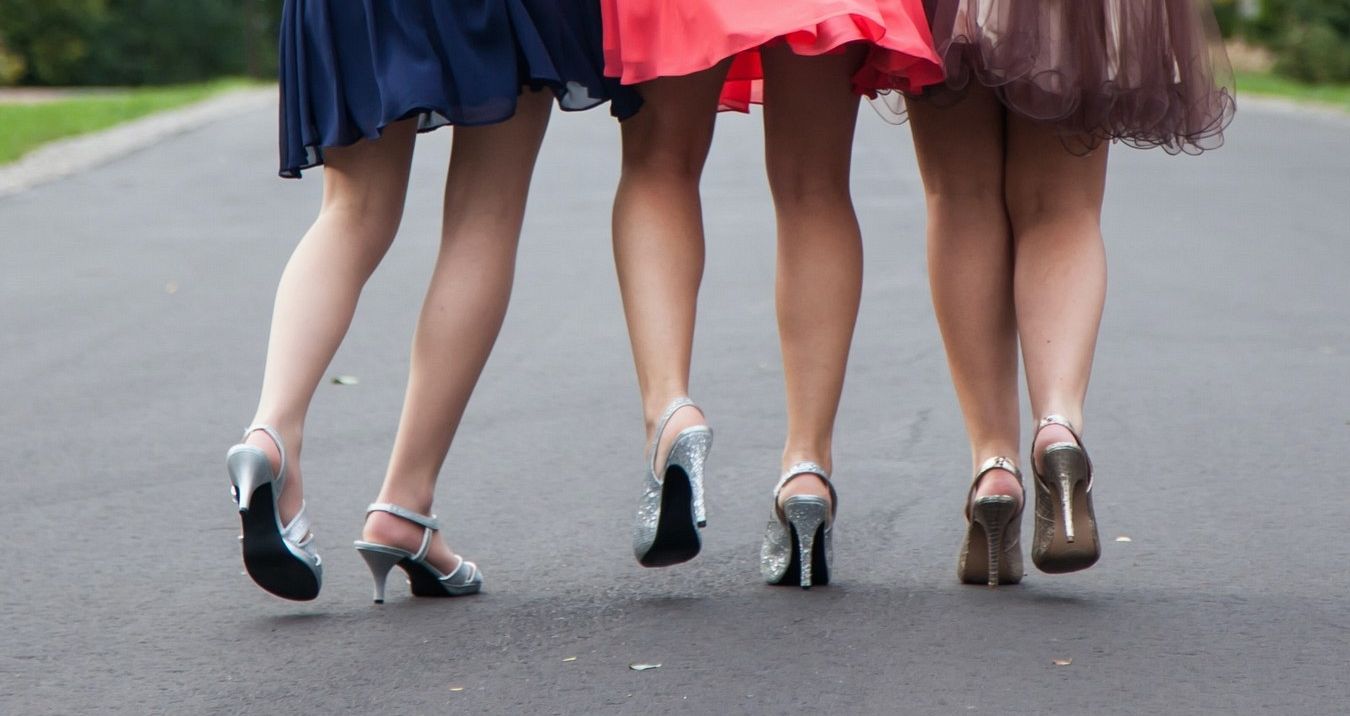 My Milton Keynes Hen Weekend
Sometimes you pick the hen weekend destination out of a hat. Sometimes you pick it because it's somewhere the hen has always wanted to visit, and sometimes you pick it because it holds a special place in her heart. And for Katy's hen do in Milton Keynes, the third was definitely true. It's the city in which she spent her formative years, formed many friendships, drank many drinks, had many firsts and generally had a great time in. So when she asked me to plan her hen weekend, it was immediately the first place I thought of. I knew she hadn't been back there for a while, and I wanted to give her the chance to relive her youth before she took the big step forward into being a proper adult by getting married.
She was super-excited about it, and keen to get there as soon as possible on the Friday, so the gang of us coming from Reading (which was five of us) all met up for a nice breakfast in our favourite local café, before piling into Jemma's people carrier (thanks Jemma!) and heading up to Milton Keynes. I'd arranged early check in with the accommodation because we knew we'd be there earlier than normal, so everything was ready for us when we arrived.
Our accommodation was a step up from a boring hotel, instead being some beautiful bespoke apartments designed for groups of girls to stay in. We had two apartments in total – as the five of us and a couple of other girls were staying over, whereas the other members of the hen party were based in Milton Keynes, so they had homes to go to! But the apartments were absolutely amazing, as we had bedrooms and a living space, so we could all sit around and relax together share a bottle of Prosecco and have a catch up without that slightly weird feeling that you sometimes get in hotels of all being in someone else's bedroom! Our afternoon consisted of Katy giving us a small tour of the nearby bits of Milton Keynes that she remembered, before the rest of the gang arrived in time for us to head out to our first hen weekend activity, which we knew Katy would love. Because it was cocktail making – and Katy loves cocktails almost more than she loves her future husband!
The Cocktail Making session was amazing – I knew when I had booked it that it was a popular option, but I honestly had no real idea what to expect, and I certainly didn't expect the showmanship and enthusiasm that we were greeted with. The trained bar staff (sorry, I think they prefer mixologists), were friendly and just wanted everyone to have a great time. They gave us drinks when we got there, which was a nice touch, and then we spent an hour and a half trying to make various cocktails whilst competing in some fun challenges thought up by the mixologist! – some of us more successfully than others! The whole thing was capped off with a brilliant two course meal (that was added on for a very good price), which meant that after seeing the huge range of vodkas and other spirits that the bar stocked, we could then try a few of them, which we duly did, my personal fav was the toffee!
After that, the night devolved into a typical hen weekend night out – I'd purposefully not planned where we were going on the Friday night, letting Katy and the Milton Keynes girls take the lead to show us some of the best bars in the place, especially those that we might have missed as we weren't locals. The night ended with us in one of the cheesiest nightclubs I have ever been to in my life, dancing to classics from the eighties and nineties and just generally having a whale of a time, it was the perfect hen do nightspot!
The next morning, we were all pretty much the worse for wear, no surprise considering we were out till the early hours. I staggered into the living room to discover Gemma and India (two of the Milton Keynes girls) passed out on the sofa, as they had clearly decided last night that they didn't have the energy to get home again! With the rest of the apartment still asleep, I snuck out and popped to the nearby shop to get some asprin, some energy drinks, some coffee and some bacon and eggs. With this magical combination of ingredients, everyone was up and feeling better by about 10, and we spent a couple of hours gossiping and generally having a catch up.
Pretty soon it was time for our next hen do activity. I should point out at this point that Katy had specifically requested that her activities not be too strenuous and, where possible, they should involve a lot of drinking. And it was with this in mind that I had booked a bottomless brunch as our Saturday activity. After all, you should start the day as you mean to go on, right? Well this brunch was something special. The food was beautiful, the location was bright and lovely, and the prosecco flowed solidly for two hours. What more could you ask for on your hen weekend?
Once we had finished brunch, we decided to have a little break and a nice walk around the city, with the locals once again taking charge and showing us the sights of the city. Then it was time to head back to the apartment, get changed, and head out on our second night of debauchery.
This was the night I had planned – I'd arranged a selection of bars for us to visit that were all near to each other and had our names on the guest lists, so that we didn't run into any problems paying entry or queueing. And it all went perfectly. We visited cocktail bars, chain pubs and even a couple of smaller local places that had atmospheres to die for! This impromptu bar crawl ended up with us at a nightclub that played a great selection of music (and was much less cheesy than the one we had visited the night before!). And that's where we stayed until our feet were sore and our voices were gone. It was a great night to cap off an amazing day Saturday tends to be the main day during a hen weekend and this one was perfect.
As you can imagine, the next day was a bit of a struggle to get up and vacate the apartment, but we managed it, and soon we were in the car and heading back home, safe in the knowledge that we'd just had the greatest Milton Keynes hen weekend possible.
If you are looking to plan a hen weekend package in Milton Keynes or anywhere else in the UK or abroad, get in touch on 01202 566100 or via this email address naomi@staghenexp.co.uk and one of our expert hen weekend organisers can help put together a fantastic hen weekend package for your and your group.