Milton Keynes Stag Weekend
One of my best ever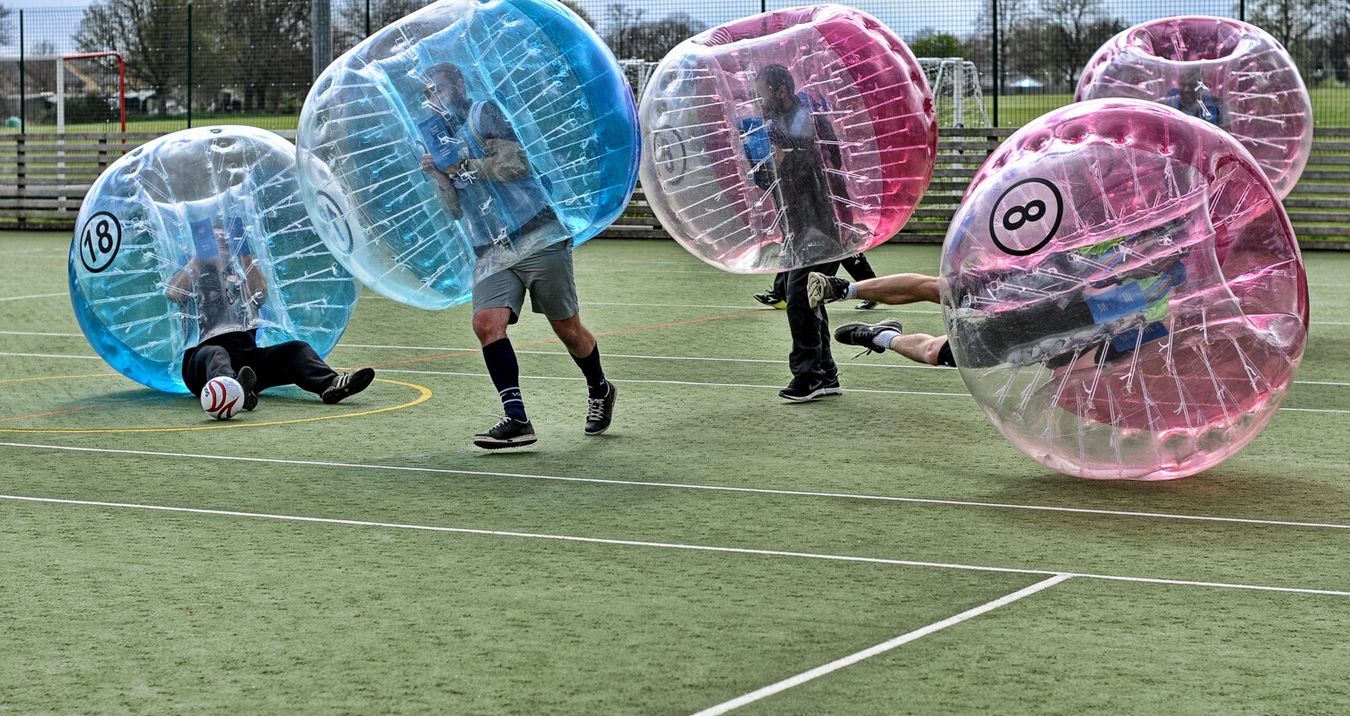 My Milton Keynes Stag Weekend
My mate Liam loves Milton Keynes. I know that sounds like a weird statement, but it is true. He's a bit of a metalhead, and he's been to some of his favourite gigs of all time at the Milton Keynes Bowl. He's seen Metallica there, Black Sabbath, Pantera, Slayer and loads more. He's also a bit older than most of us, and is only just now getting married (we joke that he's got to do it before he turns forty, otherwise she won't want him anymore!) So when he asked me to be his best man, he already knew where he wanted to go for a Milton Keynes stag weekend.
I was a bit sceptical if I'm honest, after all, a Milton Keynes stag weekend is not somewhere that's traditionally at the top of anyone's list of places to hold a stag do, but we all know the rules – what the stag wants, the stag gets. So when the stag weekend rolled around, I picked him up from his house in a car that also contained two other hyperactive lads and one bottle of tequila, and we were off, on our way to the Milton Keynes stag weekend of a lifetime.
Pretty soon we were rolling up to the stag weekend accommodation, a simple Travelodge hotel, which we requested because we weren't planning to spend too much time there! We met up with the other car loads of lads, and checked into our functional triple rooms. There was a little debate about who was sleeping in the same room as who (mostly due to the ridiculous gas levels a couple of the group are known to emit), but once that was resolved we all met up and went over the road to a nearby pub for some food and the first Milton Keynes stag weekend drink of the evening (apart from the car tequila, obviously!).
Liam didn't want to do much on the first night of his Milton Keynes stag weekend apart from drink and have a laugh, so rather than try to shoehorn an activity in, I just decided that our cash would be better spent with a guide showing us around – but a guide who is good to look at obviously! And that's why we had booked the Bar Crawl Babes, a pair of lovely ladies who met us at that first pub and took us on a tour of Milton Keynes best (and worst) pubs and bars. To be honest, this was perfect – I can't imagine a better way to see the local nightlife, and after we clarified what kind of music Liam was into, our evening was tailored perfectly, even ending us at a rock night in a popular club, which we all absolutely adored! A perfect start to our Milton Keynes stag weekend.
The next morning, most of us staggered out of bed in time to head off to our first stag weekend activity of the day, which was one of the traditional stag do activities that everyone loves – Go-Karting. After leaving two lads behind who were so hungover they couldn't stand up, the rest of us jumped in the cars and headed to the go-karting track, where we quickly proved that none of us are ever going to be F1 drivers, but a couple were significantly better than everyone else!
We drove to the next Milton Keynes stag weekend activity, stopping at a pub near it for a quick lunch (which Steve from the Stag and Hen Experience had helped me find, so that I knew where we were going to eat). The two lads who had missed the morning had finally made it out of bed and joined us, so a full compliment of stags went to enjoy activity number two – Zorb Football.
Just to say, that if you think you'll be good at Zorb Football because you are good at football, then you are an idiot and deserve everything you get. Without mentioning any names, one of the lads boasts that he was a semi-pro (which none of us can actually verify, but he does play quite well), and there was nothing sweeter than seeing him get bounced around the room like a pinball every time he tried to get his feet on the ball. In fact, none of us were very good at actually kicking the ball, but we did get very good at learning how to slam into each other to cause the most entertaining falls possible!
Our second Milton Keynes stag weekend night out was on the horizon, and unlike the night before we were doing this one solo – no guides for us here. But since we'd had such a good grounding of the local area the night before, it didn't feel like we were out of our depth at any point – instead finding it easy to bounce from pub to bar and enjoy the many drinks that were on offer.
We're not a group of lads for whom beer is the only option, and we truly embraced all kinds of drinks on that second night out – pitchers of coloured cocktails with weird names, shots of all varieties, anything you could order, we were drinking. Which meant that by the time we were heading on to a nightclub, we were of the frame of mind where anything could happen.
So before the nightclub, we popped into a gentlemen's club to get the stag a special dance of his very own (and a couple of the other lads enjoyed dances as well). Then it was onto a cheesy nightclub, followed by a casino where Liam and I seemed to be able to do no wrong, and ended up walking out well up on the weekend, which was a bonus!
And that was Liam's stag weekend. The Sunday was mostly taken up with headaches, painkillers, laughing, breakfast and ensuring we were sober enough to drive before we left. As we were leaving, Joe (one of Liam's oldest friends), said that he would never have imagined a weekend in Milton Keynes could be so much fun, and I think that sums up the whole weekend for me really. It was a stag weekend that could never have happened anywhere else, and will never be repeated (mostly because we're all married by this point!). So if you are considering a Milton Keynes stag weekend, trust me, you should definitely do it!
The Stag and Hen Experience has been creating the best stag weekends away for over 12 years, so, if you're looking to plan a stag weekend package anywhere in the UK or abroad, get in touch on 01202 566100 or via this email address naomi@staghenexp.co.uk and one of our expert stag do organisers will help you put together a fantastic stag do for you and your group.