My Amazing Oxford Stag Do
More than just a university!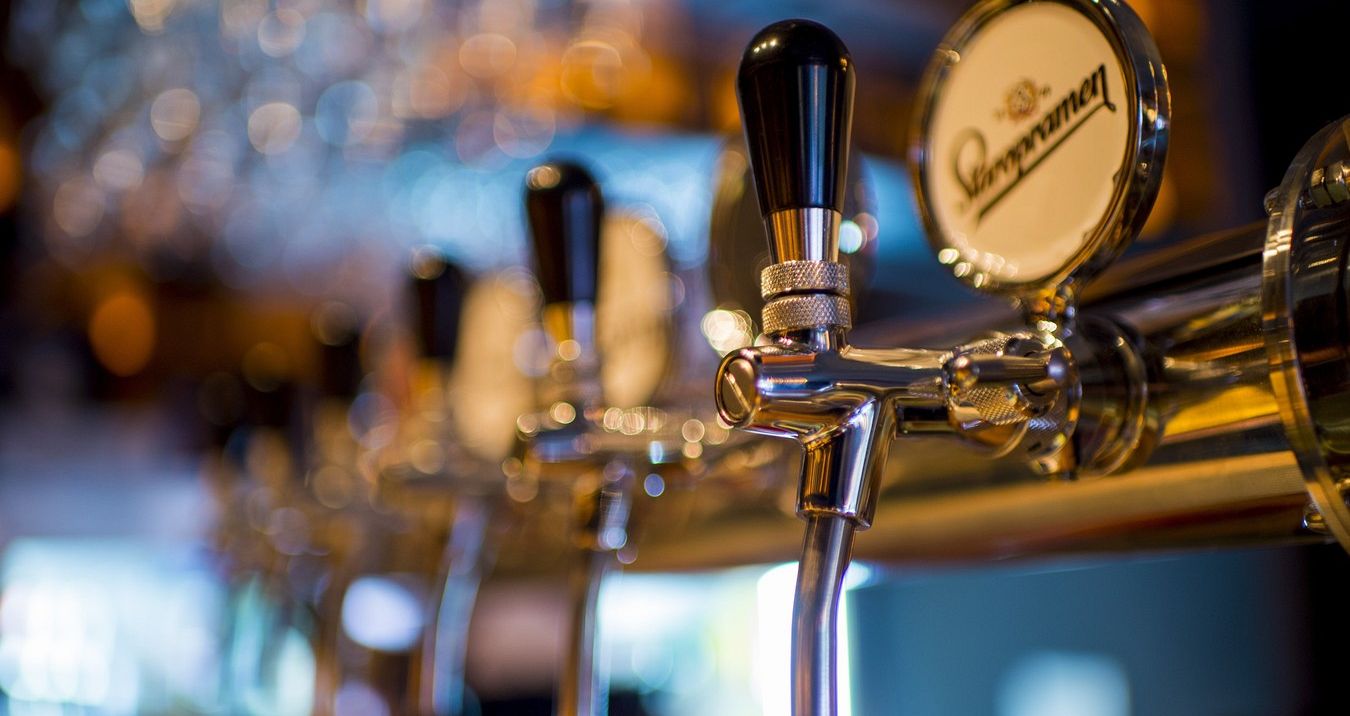 My Exciting Stag Do in Oxford
As we piled in the car to head to Oxford, I was filled with excitement and enthusiasm. Off on a stag do to Oxford, one of my favourite places in the country, what would I be expecting? Well as it turned out, we were off on an adventure that I'd remember for the rest of my life – and what an adventure it was.
While planning the stag weekend, we'd had no short of stag do ideas available in Oxford, and I knew that we were heading off for an action-packed time which was due to start the moment we arrived – but I didn't realise how quickly we'd be thrown into the action.
My best man had decided that before we even checked into our accommodation, we should be upping the ante with an electrifying activity, which is how I found myself playing electric shock football at three o'clock on a Friday afternoon! Now I'm not really a footballer (I'd much rather sit and eat the pies than play the game), but even for a marginally unfit, non-player myself, it was a lot of fun. If you don't know what electric shock football consists of (and you can't tell from the description), you are basically playing a game of indoor football but with two members of your stag group in control of zappers that can electrify anyone on the pitch at any time – it really ups the stakes!
After surviving this shocking experience, we went on to check into our accommodation, which was centrally located and an absolute bargain to boot – it may have been a hostel, but it was cheap, very clean, very friendly and pretty comfortable. After checking in we found the lounge which had a bar and pool table in close proximity to each other, and we took up residence there for a while.
After a couple of beers, a couple of games of Pool and a few snacks to set us up for the night ahead, we were ready to hit the town and see what sort of trouble we could get into. To help us (and show us around for those of us who were not experienced with Oxford itself), we'd secured the services of the brilliant Bar Crawl Babes. These ladies will take you from pub to pub, bar to bar, showing you the best possible places to drink (and telling you which to avoid), as well as encouraging you to play games and just have a great time. I would definitely recommend these for a stag do in Oxford, as it really helps you acclimatise to the city and means you'll know where is best for the next night as well!
From this point, my memory of the first night gets a bit hazy. I know there were a lot of drinks consumed, several rounds of shots were bought, and at least one member of the party opened a door straight into a bouncer (if you're reading this, we're so sorry!). I'm told that I had a great night and we got back to the room at around 2am, but since I can't remember past about 11:30pm, I'm not really the best person to tell you what went on at that point!
And so, we come to the next morning. I woke up – hungover, hungry and happy – and we quickly headed to a nearby pub that provides great value food for a pick-me-up breakfast. Food consumed and energy replenished, it was time for us to head to our next activity. Rage Buggies.
These off-road buggies are amazing fun, and were one of the absolute highlights of the weekend for me. Zooming around on a dusty track, you'll be tackling bumps and turns and seeing just how fast you can take the track in comparison with the rest of the group. And the competition didn't stop there. Our next activity was even more competitive, archery tag.
This archery-based battle is one of the best stag do ideas Oxford has to offer. You'll split into teams and have various types of battle you can take part in – capture the flag, eliminate the other team, gang up on the stag, all of these and more are available for you. And because you are using arrows, there's no cost of buying additional ammo to worry about – just rescue your arrows and use them again!
After these two high-octane activities, we popped back to our accommodation for a change of clothes and a breather, before my best man revealed his final planned activity, and the cherry on the cake. Before we went on our big night out, we were going off to do some beer tasting – what a wonderful treat that was! The chance to try a selection of excellent beers was amazing, and by the end of the activity, we were all ready to head out into the city centre for round two.
Having all dressed up as English Country Gentlemen (and taken the advice from the Bar Crawl Babes the night before with regards to which venues wouldn't let us in while in costume), we walked into the centre from our accommodation, determined that with this stag do, Oxford wouldn't know what had hit it. And we did a pretty good job!
Only on a stag do in Oxford would you see such wonderful sights as an English Country Gentleman dancing the Charleston to the sounds of Gangnam Style, while a selection of Cowgirls (from an entirely different hen party) looked on in amazement. As a stag do, we found every type of venue that we wanted, and more besides. Pubs with cheap drinks, bars with dancefloors, and various nightclubs – including one in a basement that had an atmosphere unlike anywhere else you've ever been.
So, in short – if you like the idea of a Oxford Stag Do, don't worry about a thing – this city has been entertaining drinkers for hundreds of years, and will definitely be entertaining them for hundreds more. I had an amazing time, and would go again in a heartbeat.