My Amsterdam Stag Weekend
A Legendary Stag do Destination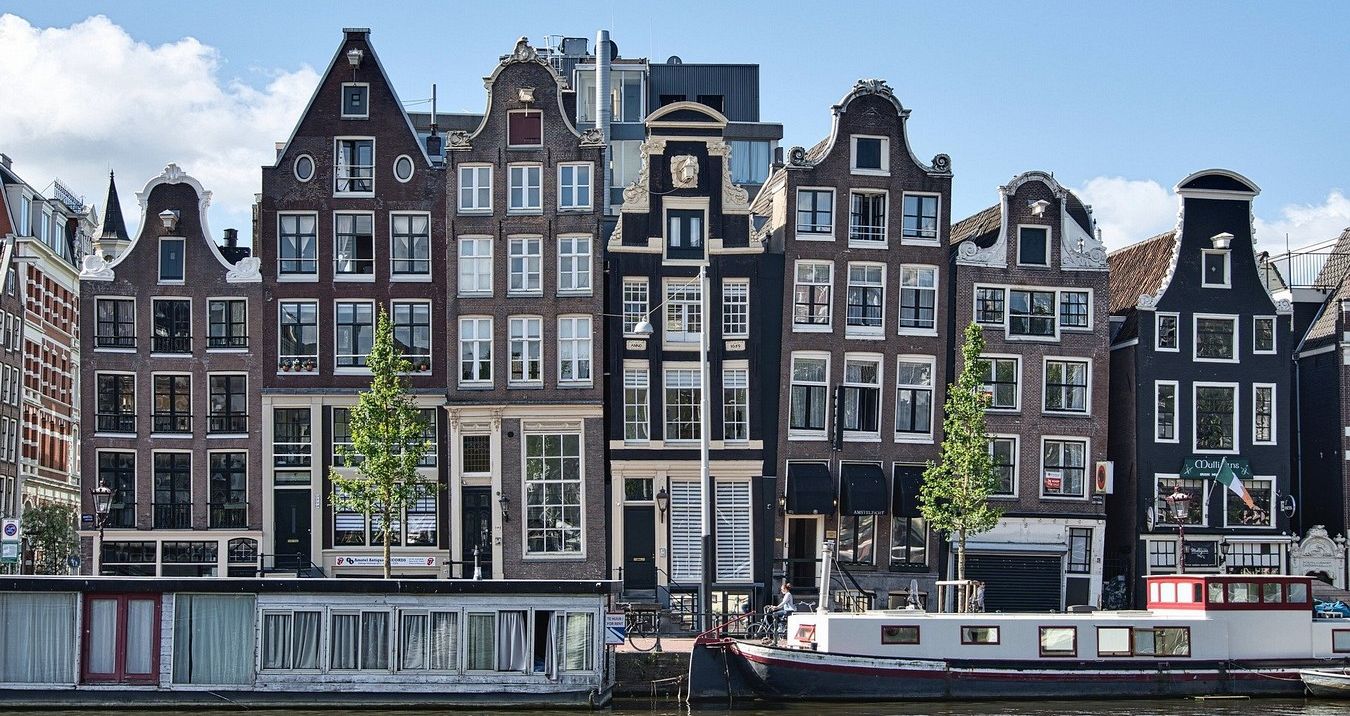 My Amsterdam Stag weekend
What went on during my Stag weekend in Amsterdam stays in Amsterdam, no names will be named, no specifics mentioned. For the record, my conduct was all above board and can only be described as exemplary!
I'm a bit of a 'smoker', so when we were planning my final weekend of freedom I decided straight off that I wanted to go to Amsterdam for my Stag weekend. Clearly this was a popular choice as in the end there was a group of 14 of us all paid up and ready for adventure! It wasn't the cheapest of stag weekend destinations but in the end we got a great package sorted with a company called the Stag and Hen Experience, which came in on budget for a fun packed and thoroughly debauched Amsterdam Stag weekend!
My Amsterdam Stag do was kick-started at the airport with our transfer, which turned out to be a 16 seater Hummer limo, complete with sound system, super-hot stripper and an open bar for beer! The hedonism had begun and we set to the free bar with a vengeance after the thirsty flight over!
The Hummer decanted us out an hour later at our hotel, the Kings Court Hotel where our check in went nice and smoothly considering we were all at least half cut after an hours' drinking! The hotel itself was nice and clean, no frills, just the sort of thing you need for a Stag weekend and with a public transport station just outside making it really convenient to reach the centre of Amsterdam. We were four to a room, but everyone had their own single beds and each room had its own en-suite, it was all pretty luxurious compared to some of the Stag weekends I've been on!
The first night of my Amsterdam Stag weekend we went on a Pub Crawl in the famous De Wallen Red Light District. We had a couple of guides and we were part of a much larger group of different nationalities and we had an insane time! We visited 5 or 6 different bars, (my memory blurs a bit towards the end of the evening!) and we were given free shots of Jaeger in each one and in the first bar they were just pouring vodka out the bottle into people's mouths for half an hour! This was true Amsterdam Stag weekend debauchery, the bars were real party bars with everyone going for it on the dancefloor and at the bars, strippers everywhere and in some of them you could smoke weed openly and get your drugs tested for purity! They know what makes a party in Amsterdam. Anyway, as I said what went on in my Stag weekend in Amsterdam stays in Amsterdam so that's as much as you're getting for the Friday night!
The Saturday morning of my Amsterdam Stag Do dawned to hangovers but the buffet breakfast at the hotel was enough to pick us up again and soon it was time for some hair of the dog action in the form of a Booze Cruise down Amsterdam's canals! The Canal Booze cruise turned out to be a really great idea, being on the boat gave Amsterdam a different perspective than you get at street level and with unlimited cans and bottles of beer and wine for an hour and a half we were soon riding high again, hangovers forgotten and ready to party!
From the booze cruise we decided to keep the momentum going before we went on our second pub crawl of my Stag weekend in Amsterdam. We headed from the dock back to De Wallen, where we spent the rest of the afternoon in the Red Light Bar, where we were playing Killer on the pool table and generally loving being in Amsterdam!
When it was time for the bar crawl we reluctantly left the comforts of the Red Light Bar behind to take ourselves to the Leidseplein for a bar crawl. Leidseplein is one of the nightlife hubs of Amsterdam, set around Leidseplein Square and if we thought the Friday night of my Stag weekend in Amsterdam was wild then the Leidseplein topped that with room to spare! We met up with the same guides and most of the group was the same as Friday night so we were already friendly with a load of other people there. We hit five of six different bars again though again my memory fails me on exact details of timings! I just remember we were all having the time of our lives and everyone was in agreement that Amsterdam was the perfect place to have a wild Stag weekend. It was shots galore all over again and the bars were heaving with beautiful party people! At the end of the night our guides got us all into a local nightclub, I've got no idea of the name because I was well past that by then but we stayed there giving it some to Dutch Techno until kicking out time, by which time the sun was starting to rise over Amsterdam. We managed to steer everyone back to the hotel and then it was heads down time, ready to check out the next morning.
Checking out was a little bit depressing because we had all had so much fun on my Amsterdam Stag weekend. The transfer back to the airport provided neither free beer nor strippers, but we all had a great time sharing stories of what we had been up to over the weekend and making sure that everyone knew the Golden Rule: What happened on my Stag weekend in Amsterdam stays in Amsterdam!
The Stag and Hen Experience has been creating the best stag weekends away for over 12 years, so, if you're looking to plan a stag weekend package anywhere in the UK or abroad, get in touch on 01202 566100 or via this email address admin@staghenexp.co.uk and one of our expert stag do organisers will help you put together a fantastic stag do for you and your group.