My Barcelona Stag weekend
Just do it, amazing!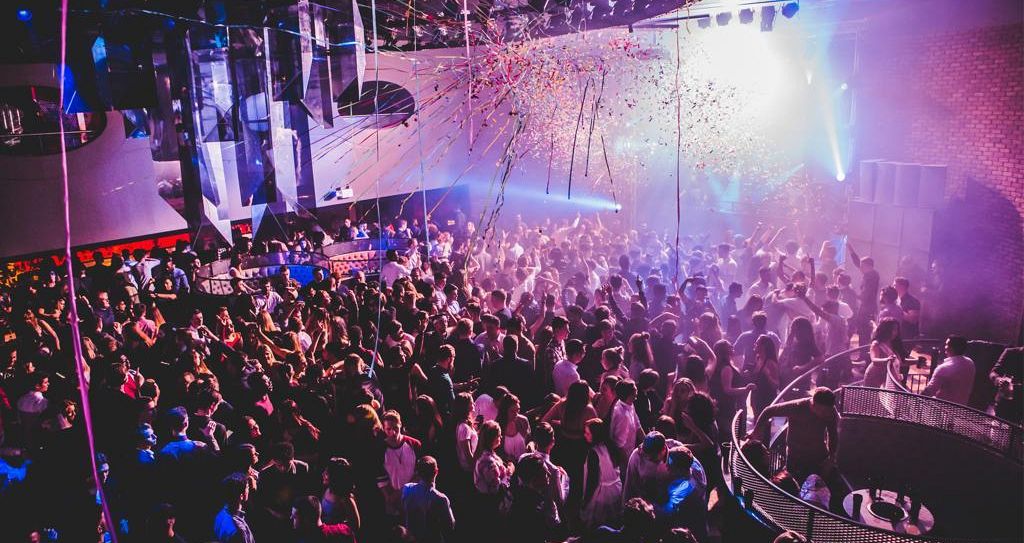 My Barcelona Stag weekend
I'd been to Barcelona on a weekend city break a few years ago and I really enjoyed it so when it came to planning my Stag do, it had to be in Barcelona! Dave, my Best man, who was organising it all, booked it through a company called The Stag and Hen Experience when the logistics of sorting out a holiday for 24 lads all became a bit a bit much for him. He was well impressed with them, he said they took all the headache away from it and really knew their stuff. Before long My Barcelona Stag do was booked up and paid up in plenty of time and Dave didn't seem to have any more grey hairs than he did when he started!
We weren't after luxurious accommodation or flashy apartments, we just wanted four walls and a roof to get our heads down, so when the Travelodge was suggested I was pleasantly surprised. I had absolutely no idea that they had Travelodge's in Spain, but there you go. The Travelodge was in a place called Poblenou, which was pretty close to the centre of the city. The hotel was exactly what you would expect from a Travelodge, clean and functional and it did have a 24 hour bar, which was a bonus and surely going to see a lot of business from us over the course of the weekend! It seemed ideal for my Barcelona Stag weekend.
After checking in and dumping our bags off we had time for a bit of a recce of the area where we were staying. Poblenou looked like a nice area and there were plenty of bars and cafes around. There were traditional looking streets for shopping, surrounded by big old warehouses next to really modern high tech looking buildings, it had a really cool vibe.
For the first night of my Barcelona Stag do we were going on a Bar Crawl in Las Ramblas and after that we were booked into renowned nightclub, Pacha. I did wonder how some of the guys were going to get on with Pacha, which is quite sophisticated, when they were just beer monsters, but it was all booked so it was just a case of turn up and hope for the best!
We started off the bar crawl at a bar called Hogans, which seemed to be an Australian themed bar. The guide had taken us there at Happy hour so it was two for one on beers and we got a free shot, which was a good start to the evening. Our guide seemed a bit taken aback at the speed some of the guys were drinking at, but they are rugby guys and basically semi-professional drinkers. I'd seen them in action on Stag weekends before and this was nothing out of the ordinary. My stag weekend in Barcelona just gave them a chance to do it in the sunshine!
Next up was a more international flavour at the International Beer Bar, which somewhat unsurprisingly served beers from around the world, after a few in here we were off to Lennox's, which was full on Irish pub in the middle of Barcelona. The Guinness drinkers pronounced that they served a good pint of Guinness, but in my experience there is no such thing as a good pint of Guinness! They did serve a decent pint of lager though and there was a good atmosphere in there and all in all it was a decent venue for a Stag weekend bar crawl in Barcelona
The final bar on the crawl was place called Blue Margaritas which was a really trendy cocktail bar, but it was a little bit too upmarket for us in there! We had a quick drink and our obligatory free shot in there and then we piled into taxis for the showcase of the night, Pacha
Pacha ended up being a real highlight of my Barcelona stag do. The music was amazing and the club itself was really stylish and some of the women in there were out of this world, proper super model material. Not all of us made it to the end of the night, I saw a few of the rugby boys staring to flag so decided to call it a day so they swiftly called time and another lad bailed without telling us so we spent too much time looking for him at the end of the night, but otherwise it was an amazing night and we crawled out of there at 5am in some state. In short Pacha, brilliant club!
For the Saturday afternoon of my Barcelona Stag weekend we were booked on Barcelona's famous boat party. This was really cool, it was a 2 hour cruise along the Barcelona shore in a big double decked boat, there were really good DJ's and everyone was really up for it. We made some heavy use of the bar and had to be practically poured off the boat at the end.
The boat party came with tickets for a club, so after we had dropped off back at the port we taxied back to the hotel to get changed and then headed back out to Lennox's, which was our favourite out of the bars we'd visited on the Friday night of my Stag weekend in Barcelona. We had a right craic here and then headed over to the club, Razzmatazz. Razzmatazz rocked, it was massive and heaving with people and by the time we got there it was going off. It was a lot more of a drinking crowd than Pacha so we all managed to make it all the way through until the end here!
My Stag weekend in Barcelona was a fitting end to my bachelor days, what a party, what a city! We all had the best time there, and although it wasn't exactly cheap it didn't break the bank either. I'd say, if you are thinking of doing it, do it!
The Stag and Hen Experience has been creating the best stag weekends away since 2009, so, if you're looking to plan a stag weekend package anywhere in the UK or abroad, get in touch on 01202 566100 or via this email address admin@staghenexp.co.uk and one of our expert stag do organisers will help you put together a fantastic stag do for you and your group.