My Belfast Hen Do
Was simply fantastic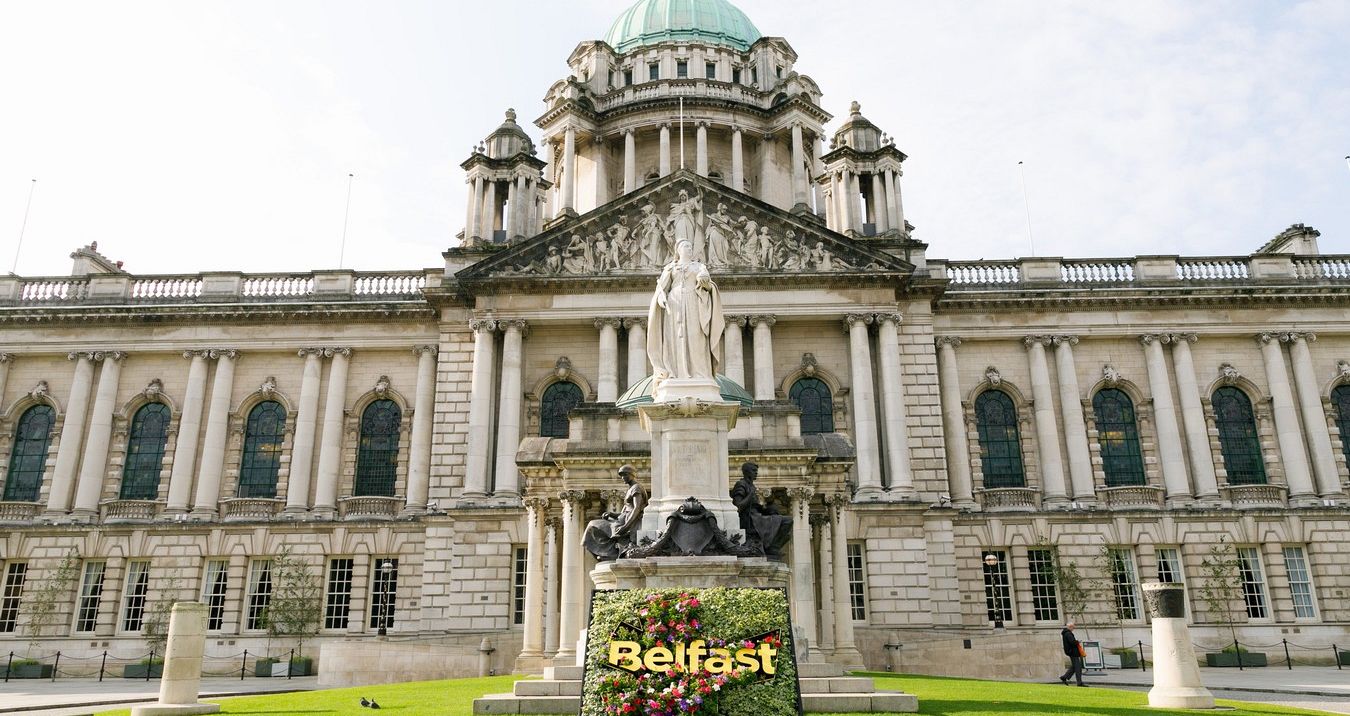 My Hen Do in Belfast
I love Ireland. For previous friends hen dos, we've spent weekends in Dublin and Cork, and both have been absolutely outstanding weekends away. So when Claire told me she was getting married and asked me to be her maid of honour, my immediate thought (before discussing any of the wedding-related items) was "Where in Ireland can we go this time?" We knew we wanted to go somewhere new, and somewhere that was pretty easy to get to by plane (because we didn't want to have a lot of faff with having to drive to ferry ports), and after a small amount of research, we came to the conclusion that a Belfast hen do sounded like a perfect hen weekend destination.
With those decisions made, I got on with booking it through The Stag and Hen Experience (with Naomi being the most helpful person I have probably ever dealt with in my life) and pretty soon all was very smoothly organised with easy payment schedules and the fact I didn't have to chade any of the hen party for money as they could all log on and pay themselves made the process even less stress. All we had to do now is wait for the date to come around.
I was so excited it about the Belfast hen weekend that days seemed to slow down, as mentioned having been to Ireland on several occasions this Belfast hen weekend had a lot of expectation to live up to. When the date finally came, I was ready packed and raring to go. We all met up at the airport, and pretty soon, nine excited ladies (most of whom had enjoyed a Bloody Mary or three for breakfast) were on a plane and heading to Northern Ireland's capital city for a hen weekend that we would never forget. We arrived too early to check into our hotel, but we headed there anyway as it was very central and would give us a good place to start from – and we were lucky enough to have contacted the hotel in advance to ask if we could leave our bags even though it was too early for our check in. It felt good to be free of the hen do baggage so we didn't have to carry it round and then take them into a bar! So once we'd done that, it was off to our first hen do activity – a bottomless brunch brunch with unlimited prosecco, perfect!
Let me just say, that I had assumed that the word unlimited would be... well... untrue. I assumed that there'd be some hidden limit at which we were stopped from drinking any more prosecco, but I was delighted to discover that wasn't true. For the whole 90 minutes of our booking, the drink flowed freely, and given that the food was gorgeous as well, I cannot think of a better way to start a Belfast hen do. Luckily the venue wasn't far from our hotel, so after our generous helping of alcohol we staggered back to the hotel to check in, chill out and freshen ourselves up a little bit feeling even more relief that I wasn't dragging my suitcase. So far this Belfast hen do hasn't disappointed.
By mid-afternoon we were all eager to head out again and explore the city, because as great as planned hen do activities are, I always find that time spent in a different city is enhanced if you do a little bit of touristy sightseeing while you are there – even on a Belfast hen do! We had a bit of a wander around, taking a stroll along the docks and spending a chunk of time resting in the Botanic Gardens, which is such a beautiful place to be that we were all happy to just lie on the grass and become a part of the beauty for a little while.
After we'd decided that we had made the park beautiful enough by our presence, it was time to find some food (which we did in a cute little restaurant that served an amazing selection of dishes) and then pop back to the hotel to get all dolled up and ready for our big Friday hen do night out.
We always plan for a big Friday night out, as we've been to too many hen parties where the big night out is supposed to be Saturday, but someone important goes too mad on Friday and isn't in the best of states on the Saturday night and goes back early. So we had always planned to go big –and go big we did. I lost track of how many places we visited, but I know it was more than ten (and included at least two amazing rooftop bars, the second of which decided we were a bit of a liability) that was our cue to start hitting the clubs, which I was told was great fun, but I honestly remember nothing of. In fact, I remember nothing after the second rooftop bar until waking up the next day with the worlds worst hangover.
We were all pretty destroyed that Saturday morning, but we knew we would be so we hadn't bothered to pay for the hotel breakfast when we booked it, and I hadn't planned any activities until the mid-afternoon. So the morning was basically just spent in bed, or crawling into other peoples rooms, and experimenting with Belfast hen do hangover cures until you found one that worked for you.
Saturday afternoon we were all back in the land of the living, and off to do the one hen weekend activity that is guaranteed to put you back on top of your game after your big night out – a Gin Cocktail Making class! Claire absolutely LOVES gin, so when I'd seen this as an option I knew that it had to be a part of our Belfast hen weekend, and it seemed like the best way to get back on the horse after the big night out on Friday. And it worked a treat. It was great fun, got us all drinking again, and got the ball rolling for our second hen night out.
I was determined to remember the Saturday night, and the good news is that I did so! We went a bit slower this time, only visiting a handful of bars and spending longer in each one, chatting and laughing our way through Belfast. And because we were taking it a little slower, we found ourselves finishing the night up in a very posh nightclub that would never have let us in the night before!
By the time Sunday rolled around, none of us were good for anything except eventually piling into a taxi and heading back to the airport, where we sat around with smiles on our faces and too much alcohol still in our bloodstreams – a situation made worse by Lisa's instance on buying a round of cider at the airport – insisting it would be the best way to clear our heads. And it worked, to an extent. While I will remember every part of Claire's hen do (except for the bits that are missing due to alcohol), having a cider in the airport was a cherry on the cake - a perfect end to a perfect Belfast Hen Do.
The Stag and Hen Experience has been creating the best bespoke hen weekends away for over 12 years, so, if you're looking to plan a hen weekend package anywhere in the UK or abroad, get in touch on 01202 566100 or via this email address naomi@staghenexp.co.uk and one of our expert hen do organizers will help you put together a fantastic hen do for you and your group.