My Budapest Hen Do
A fab weekend away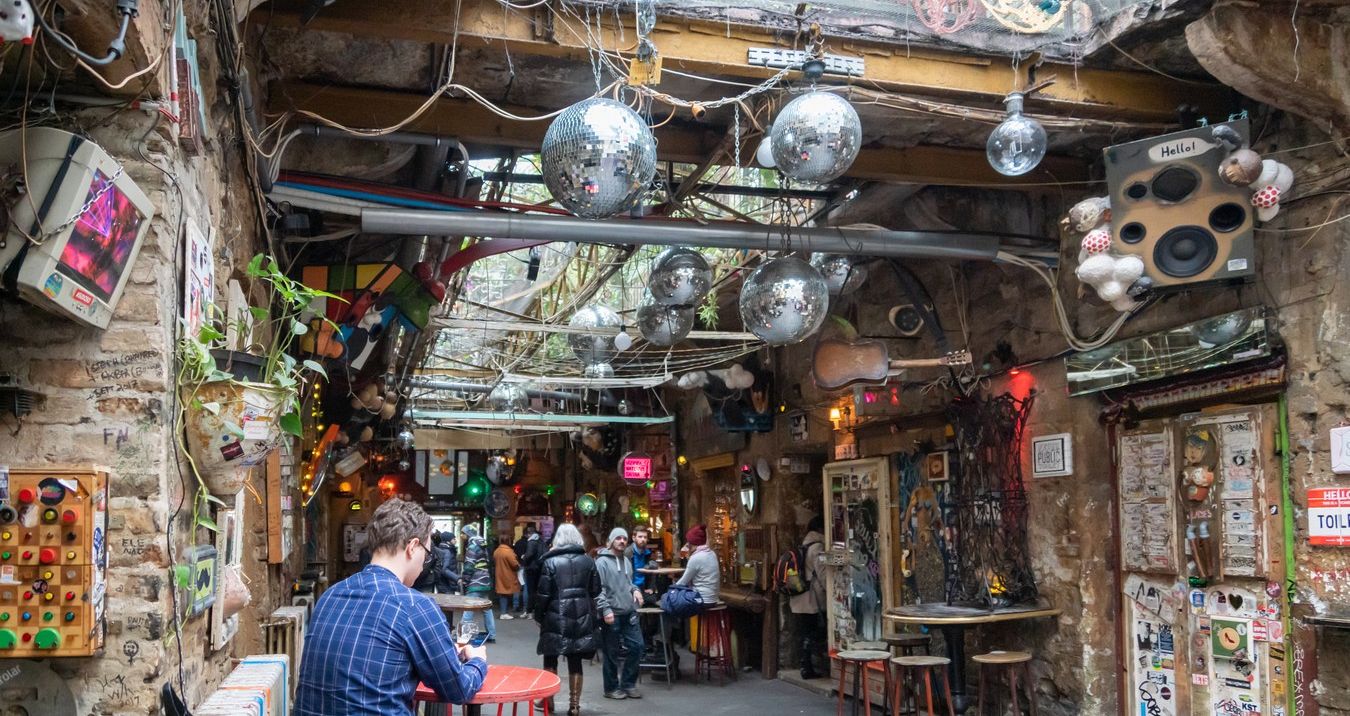 Pictured: Szimpla Kert, one of the many charismatic ruin bars scattered around the city.
My Budapest Hen Do
I had a hard time picking where we should go for my best friend Daisy's hen do. As a group of friends we've been to a lot of hen weekend destinations, because lots of us already got married and had our hen weekends! We've travelled to Barcelona, Prague, Albufeira and all kinds of UK destinations. Plus Daisy really wanted to do something a bit different to the other hen weekends away we've had, so I had to really rack my brains. But then I got chatting to my brother and his friend, who had just come back from a stag do in Budapest, and the more they described it the more it sounded like just the sort of place that Daisy would absolutely love. So with that decided, we booked it up and before we knew it, we were spending Friday morning at the airport waiting to get on a plane that would take us there.
After arriving and travelling to our hotel (which was very nice), we spent a couple of hours that afternoon exploring the area near to our Budapest hen do accommodation. Budapest is a beautiful city, and had such a friendly atmosphere that we all felt welcomed and at home very quickly. We popped into one or two bars while we were out, but I tried to encourage us not to spend too long in there, because I knew what our plans were for that evening. We went back to the hotel for a quick freshen up, and then popped out to grab some local cuisine before our big night out – I had booked us onto a ruin bar tour.
What the hell is a ruin bar? I hear you asking – in fact, I'd asked that exact question of Naomi from the Stag and Hen Experience when she'd been helping me arrange this weekend. The short version is that a ruin bar is a bar that's been set up in an abandoned building, often simple homes or old commercial premises. They rarely stick around for too long, as they can vanish at the whim of the neighbours (if complaints are made), or just because someone comes in and buys the abandoned building, forcing the ruin bar to move on. It's almost unfair to call them bars – they are basically like huge house parties where someone had the foresight to sell drinks instead of just handing them out!
I'd booked the ruin bar tour because, as I mentioned a minute ago, these bars can move and close with very little warning, so it's always good to have a guide, someone local who knows all about them so that you don't end up trying to visit places that don't exist any more! Anyway, this was a really good idea, because Daisy loves weird bars (she always has – she's taken us to some dives in the past), so she really enjoyed experiencing all of these strange bars – it was a great first night out and the perfect way to experience your Budapest hen weekend.
The next day continued to be one of recovery and exploration. We hadn't got back to our beds until about four a.m, so it took until about midday before any of us were in a situation where we could even think about going anywhere or doing anything whatsoever. After a lot of painkillers and a small lunch, we were all able to go out and take in more sights of Budapest. It really is a beautiful city – I lost track of the number of beautiful buildings we saw.
But none of that was as much fun as what I knew was coming up. For our Saturday evening, I'd booked us entrance to one of the most perfect things for Daisy ever. We were booked into the Thermal Spa Party – which is exactly what it sounds like. It's a huge party at a thermal spa, soundtracked by some of the best dance music in the world. But I know what you are thinking - 'is it as good as it sounds?' I can confidently say "YES!"
We had the greatest time at that Spa Party. The atmosphere was absolutely electric and the entire event felt so welcoming and relaxed. It's a weird experience partying in a spa, but it's certainly one that I'd repeat at the drop of a hat. Everyone had a great time (even if we don't know what happened to a couple of the girls for most of the evening as they vanished with a couple of very nice looking young men), and the event felt like it was over way too soon even though we were there for hours!
Sunday morning was pretty much a repeat of Saturday, with most of us feeling more than a little worse for wear when we got up. We'd already arranged with the accommodation to check out as late as we possibly could, which was a real help, and by the time we had to be packed up and leave we were competent enough to move.
Although we didn't move very far – only as far as the local bar nearby that we'd had various drinks in throughout the weekend. The staff loved us (probably because we spent a lot of money and kept buying them drinks as a way of apologising for how loud we were!) and it was a perfect place to spend the last couple of hours before we had to head back to the airport. From then, it was a case of getting into some taxis to get back to the airport, wait around for a couple of hours (with another couple of drinks) and then jump on a plane to head home, chattering and laughing all the way back.
So in conclusion, Budapest was an absolutely amazing destination for a hen weekend. Daisy hasn't stopped talking about it since, and all of the girls have said what an amazing hen do it was. I can't thank Naomi enough for helping me to organise this weekend away – I'd never have been able to plan it as well without all the help she gave me, and I can thoroughly recommend booking a weekend to Budapest for any hen do in the future!
The Stag and Hen Experience has been creating the best bespoke hen weekends since 2009, so, if you're looking to plan a hen weekend package anywhere in the UK or abroad, get in touch on 01202 566100 or via this email address admin@staghenexp.co.uk and one of our expert hen do organisers will help you put together a fantastic hen weekend package for you and your group.