My Cambridge Stag Weekend
I can't recommend highly enough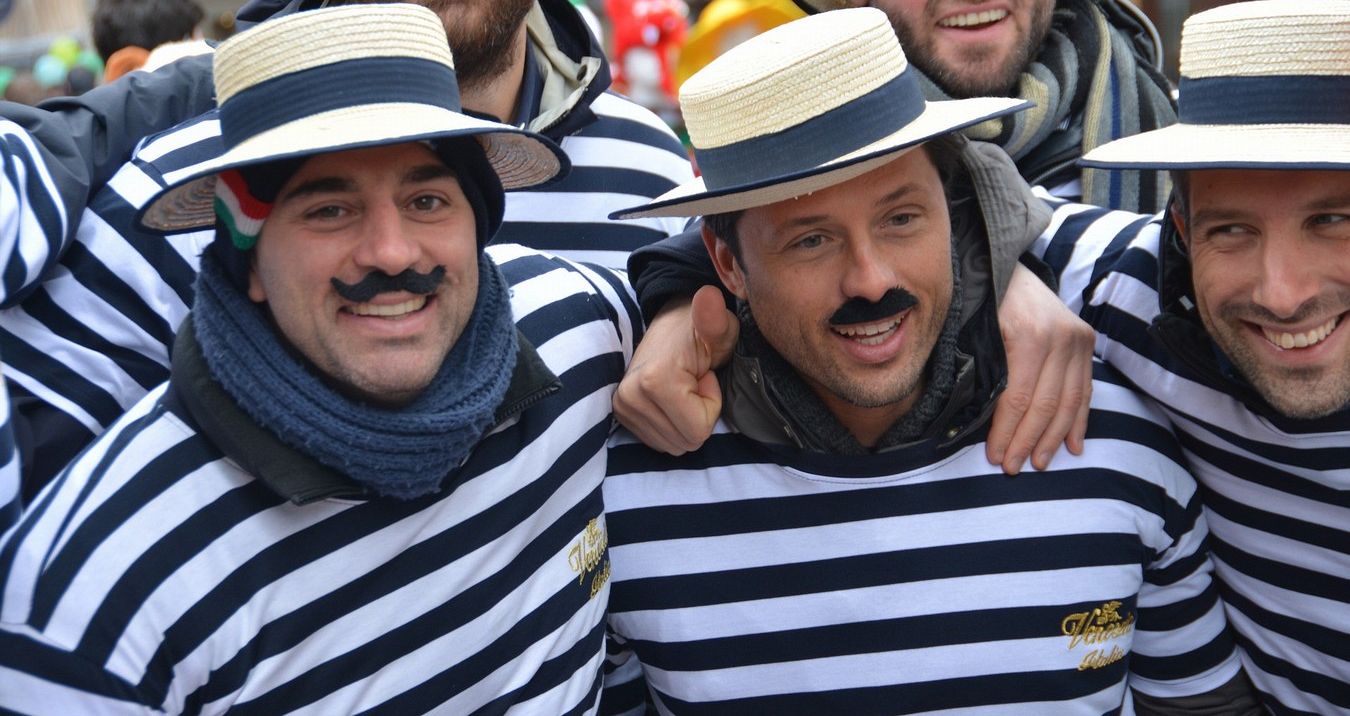 My Cambridge Stag Do
It's been a while since any of us have been out on a big do with our mates sadly, and we all know that we can thank the pandemic we've all just lived through for that! But there seems to be light at the end of the tunnel. After such a long time with restrictions in place, and not being able to go out and see mates, and we all live scattered around the country, I was hugely excited about going on my good friend Andy's stag do. As it was a small group of six of us, we were still able to go and enjoy ourselves even before the dismantling of social distancing and the like.
Andy had decided on a Cambridge stag weekend (mostly because I'd had a stag weekend in Oxford previously, and he thought it'd be a great laugh for us to all be able to claim we'd been to both Oxford and Cambridge), and we found ourselves staying in a bespoke little house right next door to a pub. I feel I need to say more about the cottage as it was so charismatic, built in the 15 th century, it had everything you can imagine for a cottage this age, thatched roof, quirky little nooks and crannies, uneven floors with a few mod cons thrown in that made it ideal for a small group. But before we had checked into the house, we were straight in the pub garden enjoying a pint or three. The owner of the pub and cottage was also working that day and was quick to introduce herself. She would excellent fun, full of banter and more than happy to provide us with table service and tell us about the local area and other pubs that were in the vicinity. This Cambridge stag do was off to a cracking start!
Once we had all caught up and felt suitably relaxed, we dropped our stuff off in the house and went out to explore the suburb that we had found ourselves in. Luckily, there was a surprising selection of pubs nearby that all seemed to be incredibly popular, and one by one we tested them out, drinking anything and everything we could find along the way! The whole evening passed by in a haze, culminating in us staggering back to the house with a takeaway curry at around midnight and staying up drinking until the early hours of Saturday morning playing Mario Kart on the Switch and Goldeneye on an old N64 that one of our friends ingeniously brought. Perfect Cambridge stag do Friday!
After a few hours of sleep, we were all up again and (after Steve's grand suggestion of drinking a Smirnoff Ice each for breakfast), we were raring to go. We had plans for the Saturday, so we jumped on a bus and took the five minute drive into the centre of Cambridge (we could have walked, but we were lazy & hungover). Exploring the centre of this amazingly beautiful university city meant that we tested out a couple more pubs, grabbed a big fat cooked breakfast at spoons, and even tried out their easy hire electric scooters! (A highly recommended form of transportation.) Electric scooters are becoming popular all over the country and it's a good thing too! I couldn't imagine having a Cambridge stag do without them.
But that wasn't what our big stag do plans were. We had a couple of activities booked to provide some entertainment – and the first was the now-traditional game of Zorb Football. We've done Zorb Football a few times now, and every time we do it, the game is more raucous than the previous one was. This was no exception! We were bounced around all over the place as if we were in a pinball machine, trying desperately to score and prove that we were the best. As our competitive natures ramped up higher and higher, the game became increasingly more hectic, culminating in the five of us charging Andy and sending him bouncing around the room like some kind of cartoon character!
After expelling all of that energy, it was time to take it down a notch. Our next activity had been picked for its relaxing energies, and it was something I'd never have thought of in a million years, though an obvious activity for Cambridge stag weekends, Punting.
Before you imagine some utter carnage with the group of us all trying desperately to steer boats down a tiny river, I should point out that we went for a chauffered punt, which came with a very knowledgeable young chap giving us a tour of the river while smoothly punting us down it. The advantage of a chauffered punt (apart from letting everyone relax equally) was that we could all have a drink or four during the hour-long activity, which was something we all embraced. In fact, we embraced it so well that when a hen party filled with some lovely looking ladies came past and one of them declared how jealous she was that we had drinks on the go, Andy poured a glass (a plastic one!) of wine and we handed it from punt to punt so that she could enjoy it as well, we could have become very good friends with that hen do.
The chauffeured punt with tour guide may not be for everyone (though I'd recommend it purely for the relaxation), but when two of the party (including the stag) are massive history nerds, it really is something that's worth considering not to mention being able to explore Cambridge from a different angle.
With that over, we were then back on our quest to visit as many pubs in Cambridge as humanly possible – partly because that's what you do on a stag do, and partly because it was the day of the England-Ukraine Euros Quarter Final, and we wanted to find somewhere that we could bed down and watch it while surrounded by nice people and drinking great beer. Luckily we found a small, independent pub that not only ticked all of those boxes, but also sold us home made burgers that were out of this world! With all of that in place, we kicked back and enjoyed the pulse pounding game of football that England were good enough to serve up especially for Andy's Cambridge stag weekend.
After the game, we had a few more pints and then made our way back to the digs for a good nights sleep. Sunday morning was mostly taken up with finding somewhere great for breakfast, laughing so hard that our stomachs hurt and (for the lads who were not driving) finishing up all of the leftover beer so we didn't have to pack it into the cars.
And there you have it, my Cambridge Stag Do experience in 2021. It could not have been more fun than it was – we didn't miss the nightclubs (although I'm excited for them to re-open), and table service in a pub is still excellent, because who wants to get up when you've had a few? In short, if you are considering a Cambridge stag weekend, my suggestion is that you should do it – and you should get it booked right now.
The Stag and Hen Experience has been creating the best stag weekends away for over 12 years, so, if you're looking to plan a Cambridge stag weekend package or anywhere in the UK or abroad, get in touch on 01202 566100 or via this email address naomi@staghenexp.co.uk and one of our expert stag do organisers will help you put together a fantastic Cambridge stag do for you and your group.